Exotic AMC Bizzarrini Classic Wins Honors At Pebble Beach Car Show
This joint venture is the first AMC winner in show history.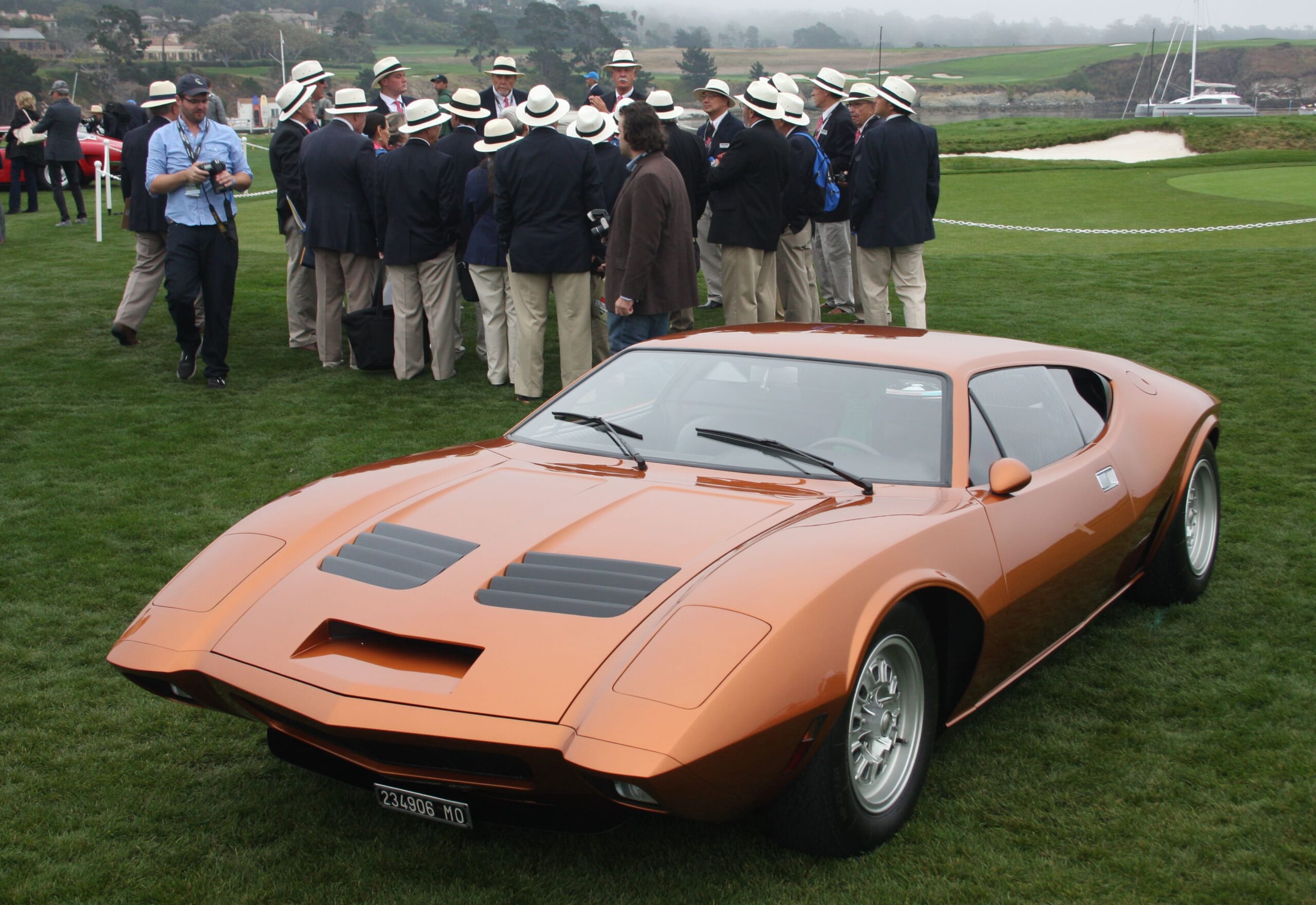 Ex-Ferrari and Lamborghini engineer Giotto Bizzarrini's teamed with American Motors Corp. in 1970 to produce an incredible sports car built using AMC's 390 V8 AMX muscle car's engine. Now that product has finally received its due, becoming the first American Motors car to win its class at the Pebble Beach Concours.
The AMX/3 was styled by AMC designer Dick Teague, while the chassis was produced by Bizzarrini and the cars were built in his Torino, Italy shop. Only six of the 170-mph beauties were ever built, making it a true auto show rarity.
This award-winning example of the breed was used for top speed testing at the Monza track and recently enjoyed a refurbishment with period-correct AMC Bittersweet Orange paint.
Incredibly, another AMX/3 was also on hand at Pebble Beach, this one closer to its original condition than the show winner.
h/t: Hemmings Motor News, MyCarQuest.com