BMW Concept 4 Flaunts Gigantic Kidney Grille and Gorgeous New Design
See the future of Beamer style.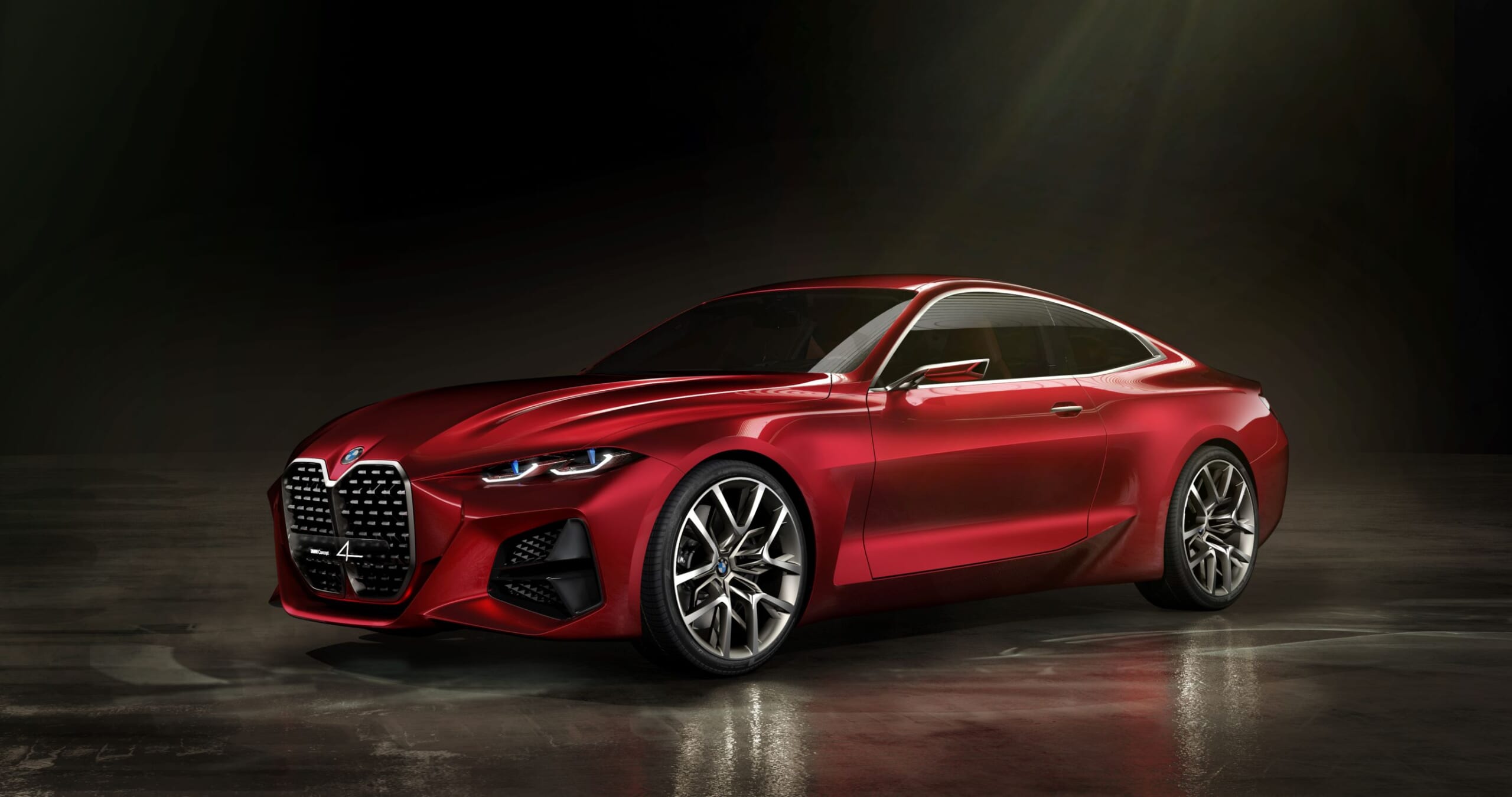 BMW offered an eye-catching look into the future design of its performance German machines at the Frankfurt Motor Show with the Concept 4 coupe. 
The Munich-based auto marque deliberately made one component in particular the star of the show: the gargantuan kidney grille. 
"The kidney grille has always been a signature feature of BMW cars," said Domagoj Dukec, Head of BMW Design. "The BMW Concept 4 presents a confident and classy take on this iconic feature. At the same time, the BMW Concept 4 offers a look ahead to the expressive face of the 4 Series range." 
A nod to the 1930s-era BMW 328, the vertically oriented grille contains horizontal trim elements in the grating. A closer look reveals that these elements are actually "4s" intricately woven together. Also featured up front are cover-less LED lights that are meant to look like "3D sculptures" worked into the body. 
A set of polished 21-inch rims with a sporty five-spoke design also draw the eye, as does the "Forbidden Red" paint coat, which shines with a glossy red in light while shade creates an almost black effect and a striking contrast.
Otherwise, the stretched hood, long wheelbase, short overhangs, and flowing roofline that blends into the trunk are all more inline with contemporary BMW style—Road and Track notes that the car seems to resemble the 8-Series. 
If you like what you see from the Concept 4, then you'll probably love forthcoming Beamers—kidney grille and all.