Just Try Not To Wheelie In This Totally Insane Carbon-Fiber Framed BMW Superbike
Whoa.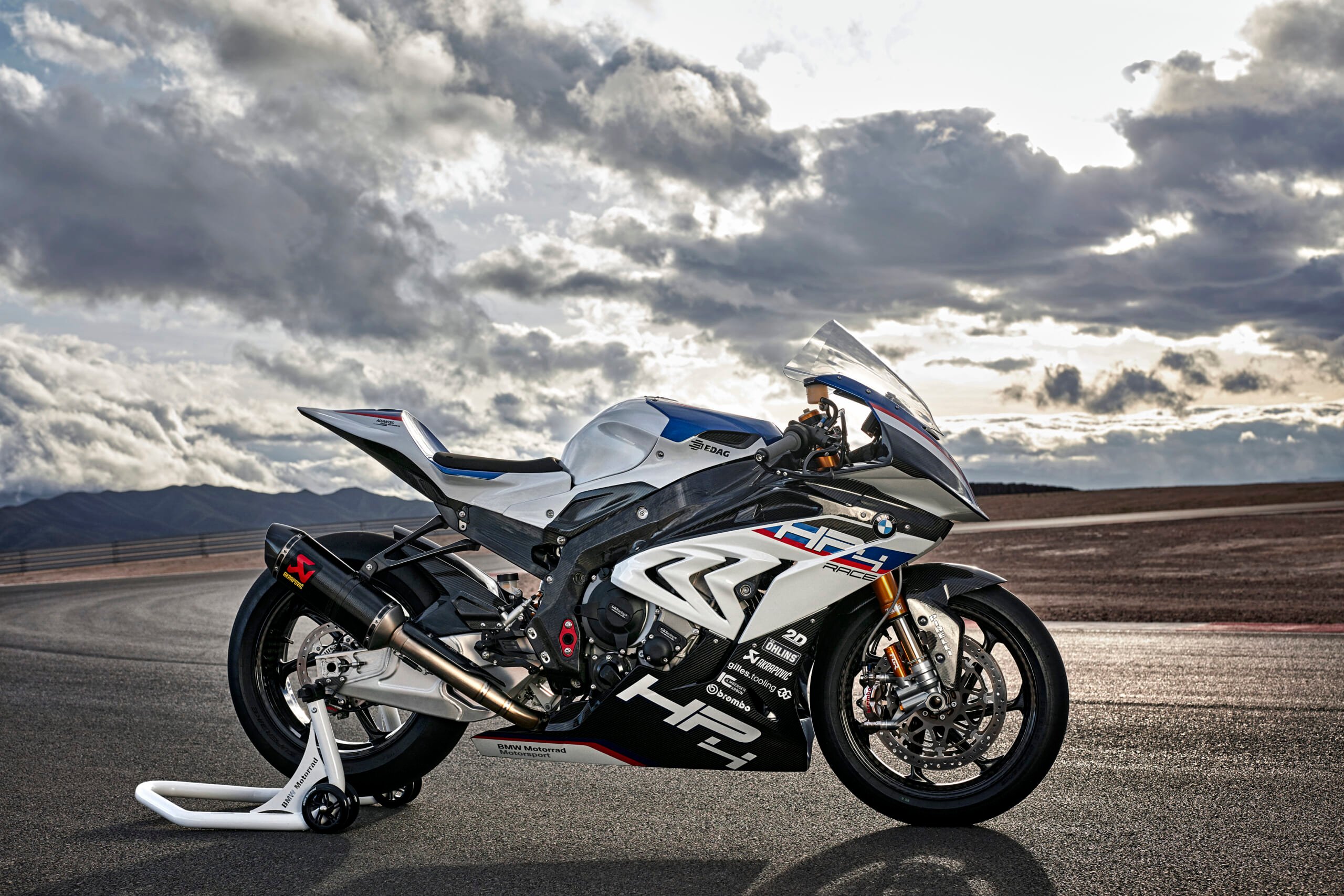 BMW's S1000 RR sportbike is an astonishing piece of equipment, but the company knew it could do even more, and now they are proving it with the limited-production HP4 Race, a 215-horsepower rocket that revs its 1,000cc four-cylinder engine to an eye-popping 14,500 rpm redline. They're only building 750 of these hand-crafted wonders, so get your order in early.
Technicians run the engine on a test bench when it assembled, verifying it makes the full 215 horsepower and then breaking it in, so when it is installed in the frame the bike is ready to go at full speed from the minute the buyer takes delivery.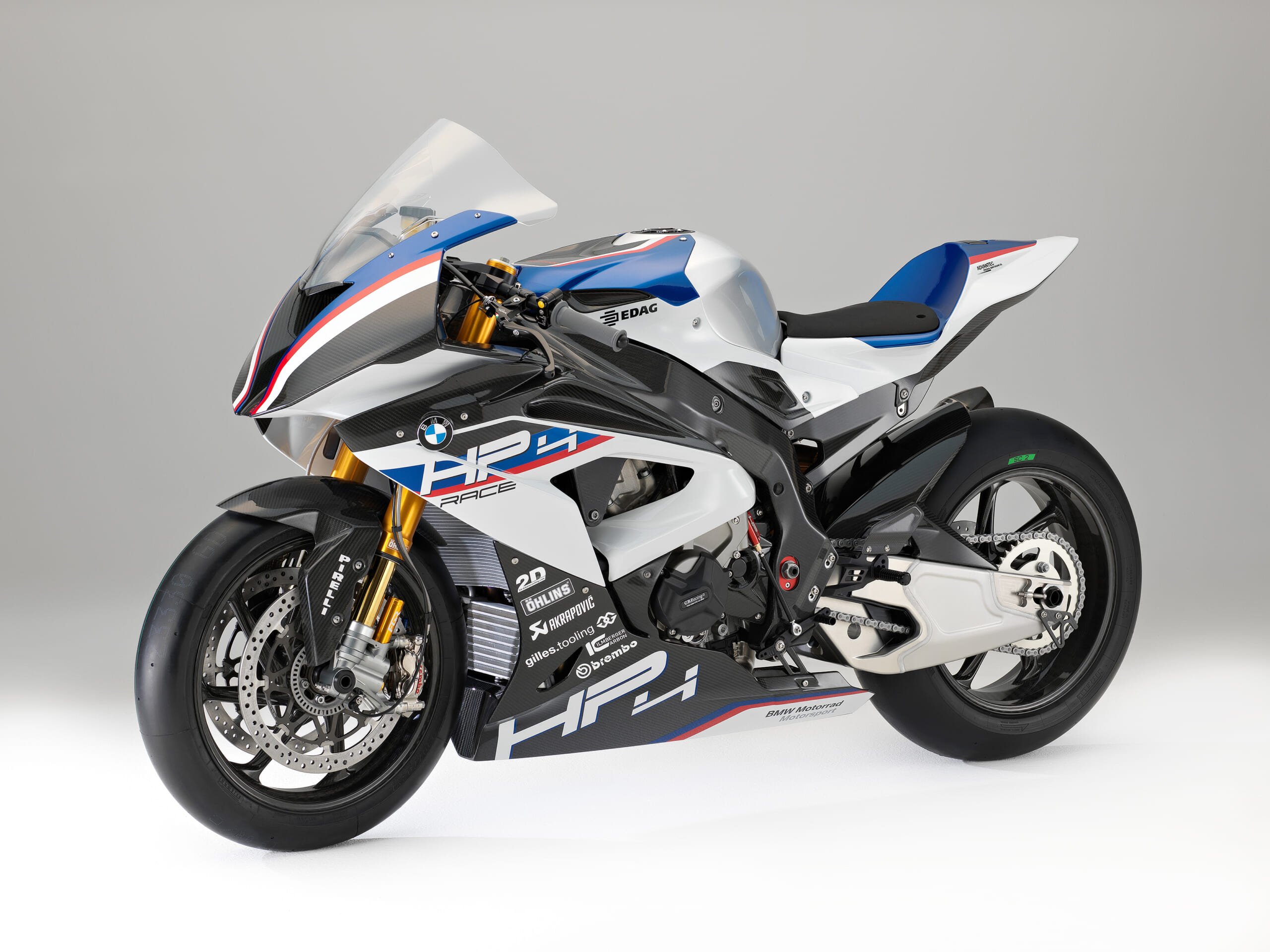 While the engine is similar to that of the S1000 RR's motor, the HP4 Race's frame is something altogether different and better because it is made of carbon fiber instead of aluminum. That makes it both lighter and stronger — and illegal for competition in the World Superbike series.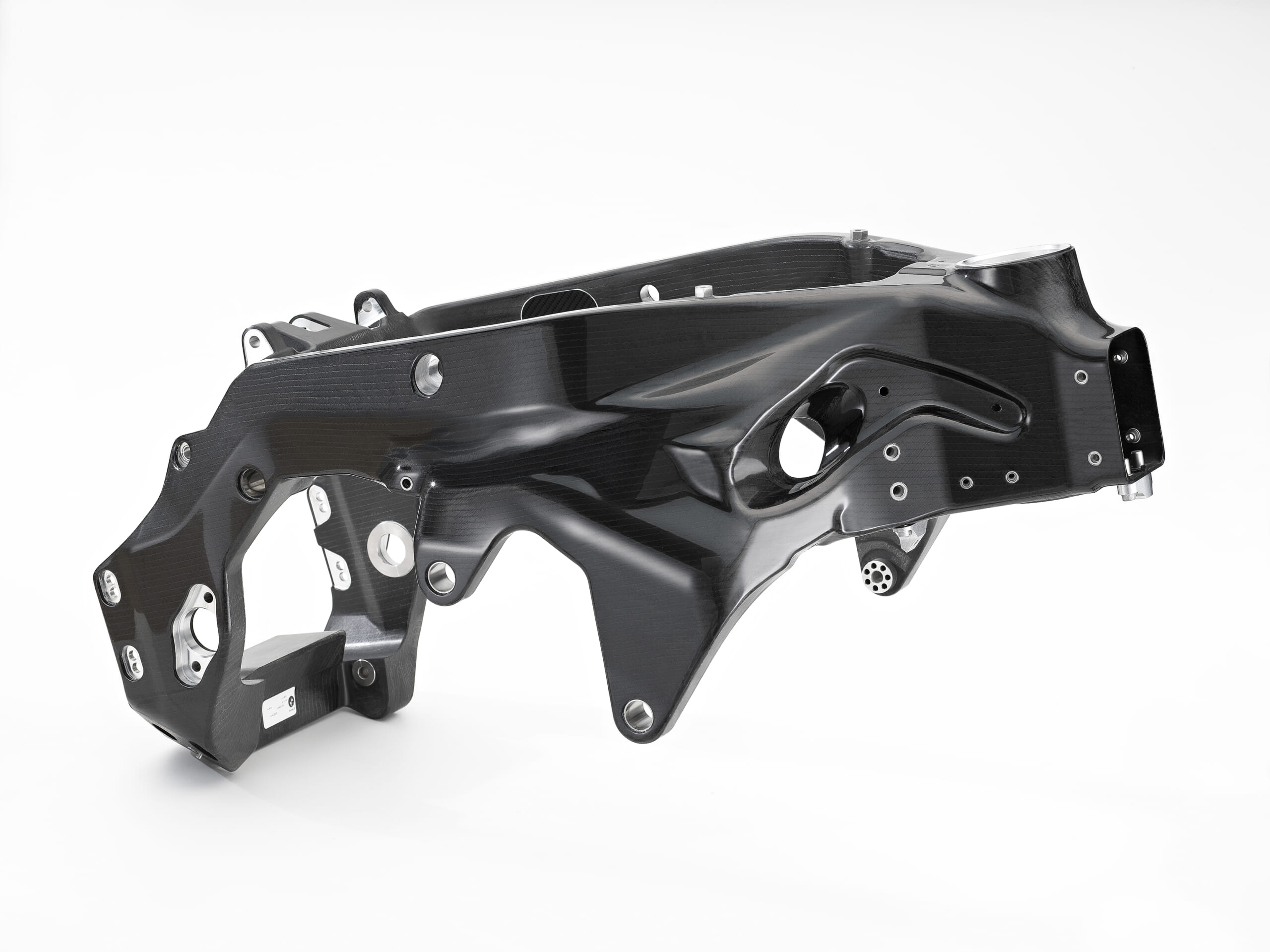 "The industrially produced carbon fibre frame of the new HP4 RACE opens a whole new chapter in motorcycle chassis construction," said Christian Gonschor, project manager for the HP4 Race. Here we are bringing together optimum technical qualities, consistent manufacturing quality and economy for the first time."
And it isn't just the featherweight 17-lb. frame: the HP4 uses carbon fiber wheels and springs for its suspension. And the critical bolts and fasteners? They're titanium. They all contribute to a no-lie, fueled and ready to ride weight of 376 lbs.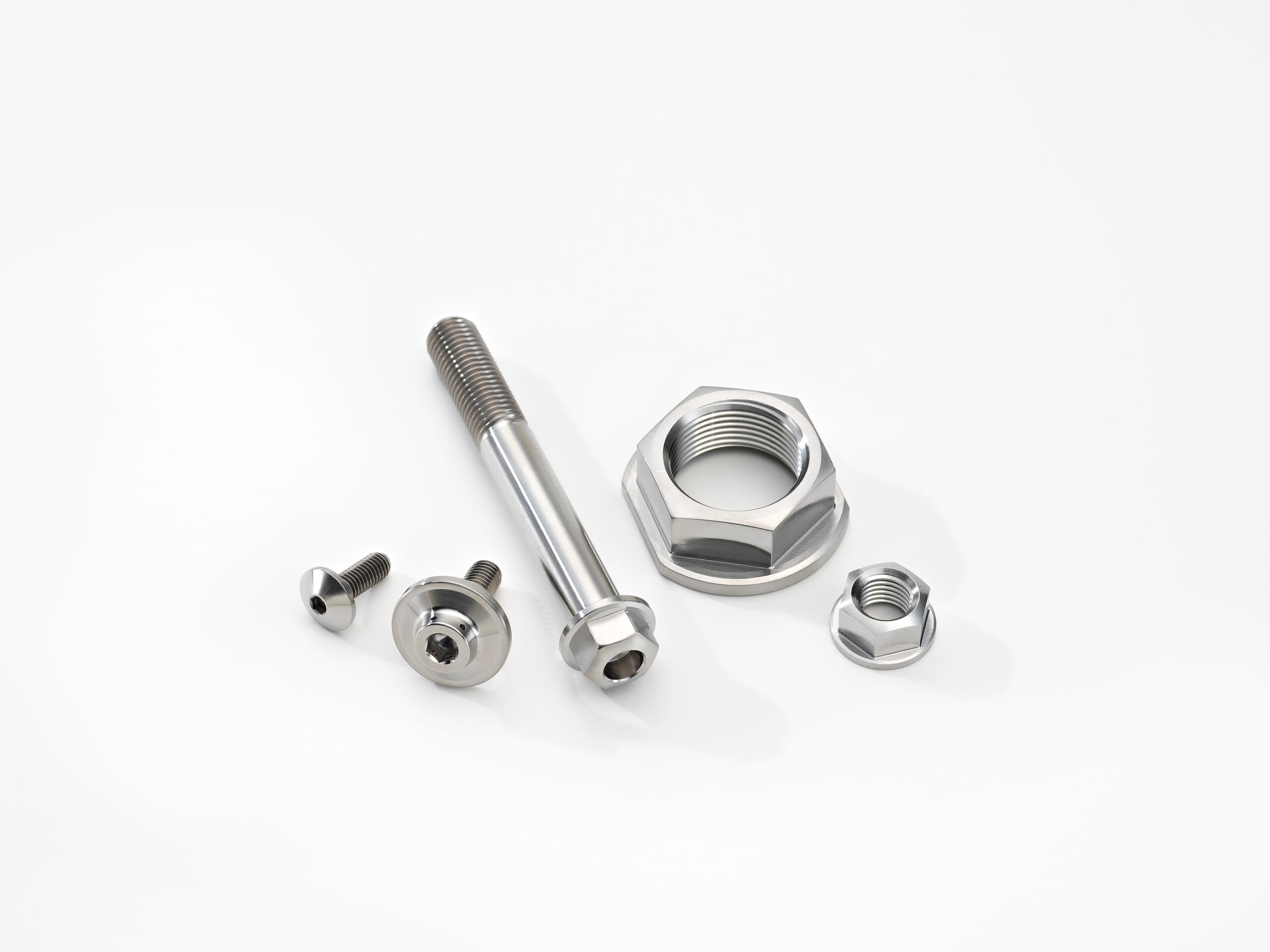 Those lighter wheels not only reduce total weight and inertia needed to spin them up to speed, but they also produce 40 percent less gyroscopic effect at speed, making it easier to lean the HP4 into turns. 
Some people might worry about the durability of non-metallic wheels, but in testing, BMW found that striking a 2.75-inch high object at 75 mph shatters a forged aluminum wheel, while the carbon fiber wheel absorbs the blow, suggesting that worries about "plastic" wheels are unfounded.
The bike's Ohlins-brand suspension is borrowed directly from actual racebikes, with all the same fine degree of adjustment and friction-reducing coatings to prevent binding as the suspension cycles through its motion.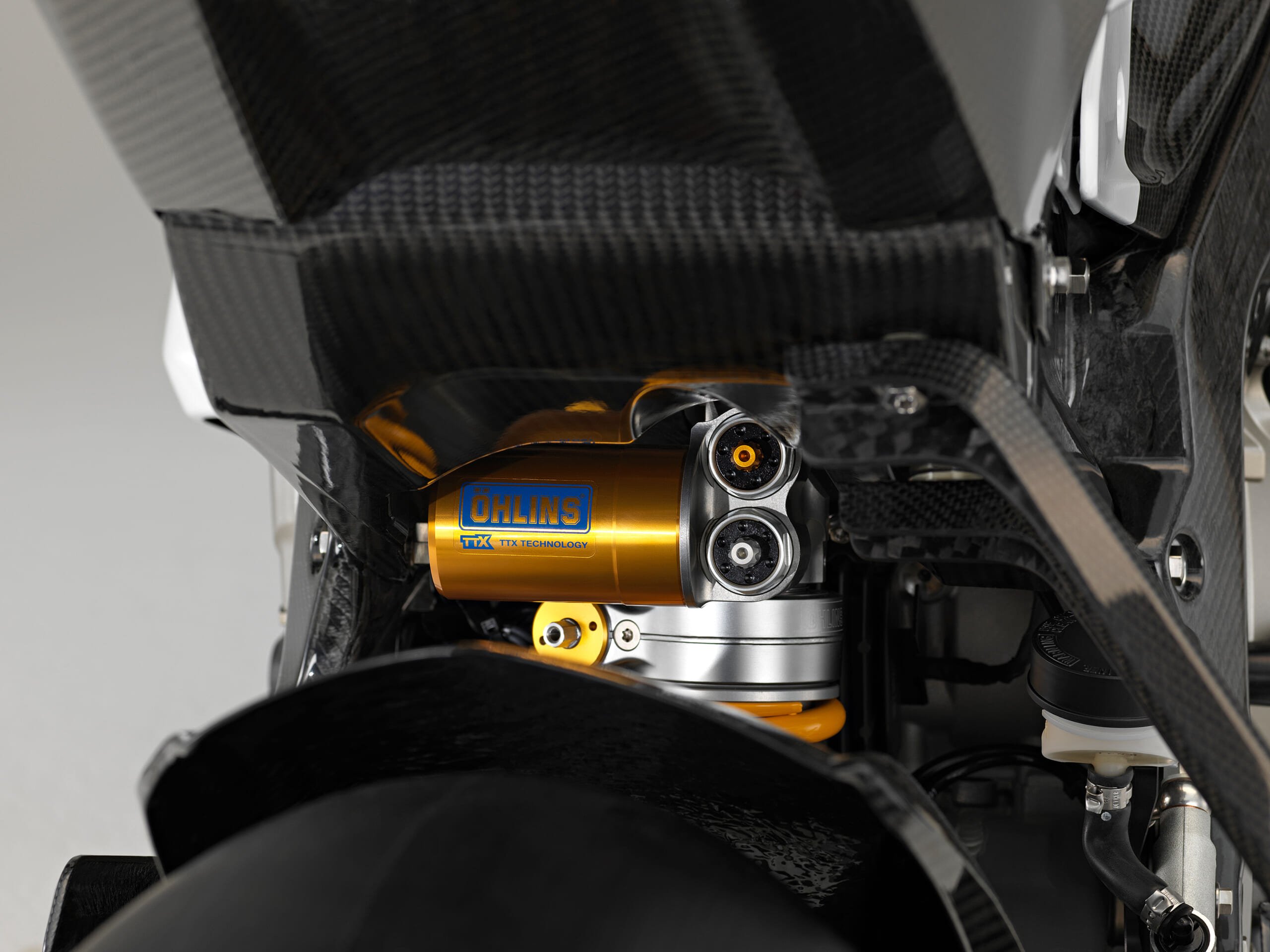 The monstrous Brembo brakes? Yep, those are lightweight titanium pistons inside their calipers.
And don't worry about flipping over pulling wheelies on the HP4 Race. The wheelie control software (really) lets you choose among five levels of limitation that prevent the front wheel from going over the top. If it succeeds, it is the only thing about the HP4 that isn't over the top.