Salute the Beastly 2019 BMW i8 'Army Edition' Supercar
This custom German roadster is one mean green machine.
Energy Motor Sport
The 2019 BMW i8 already makes a statement straight from the factory. Energy Motor Sport's "Army Edition" takes the German roadster in an even more aggressive direction that's sure to turn heads.  
The Japanese tuning house's mod of the hybrid supercar begins with a hand-crafted black front fender and new air intakes. Aggro styling continues with a high-gloss black accent on the hood, blacked-out side mirror caps and flared wheel arches that house blingy gold rims. 
In the back, the i8 gets a new apron, carbon fiber diffusor and a gigantic rear spoiler worthy of a Koenigsegg Jesko or Lamborghini Aventador.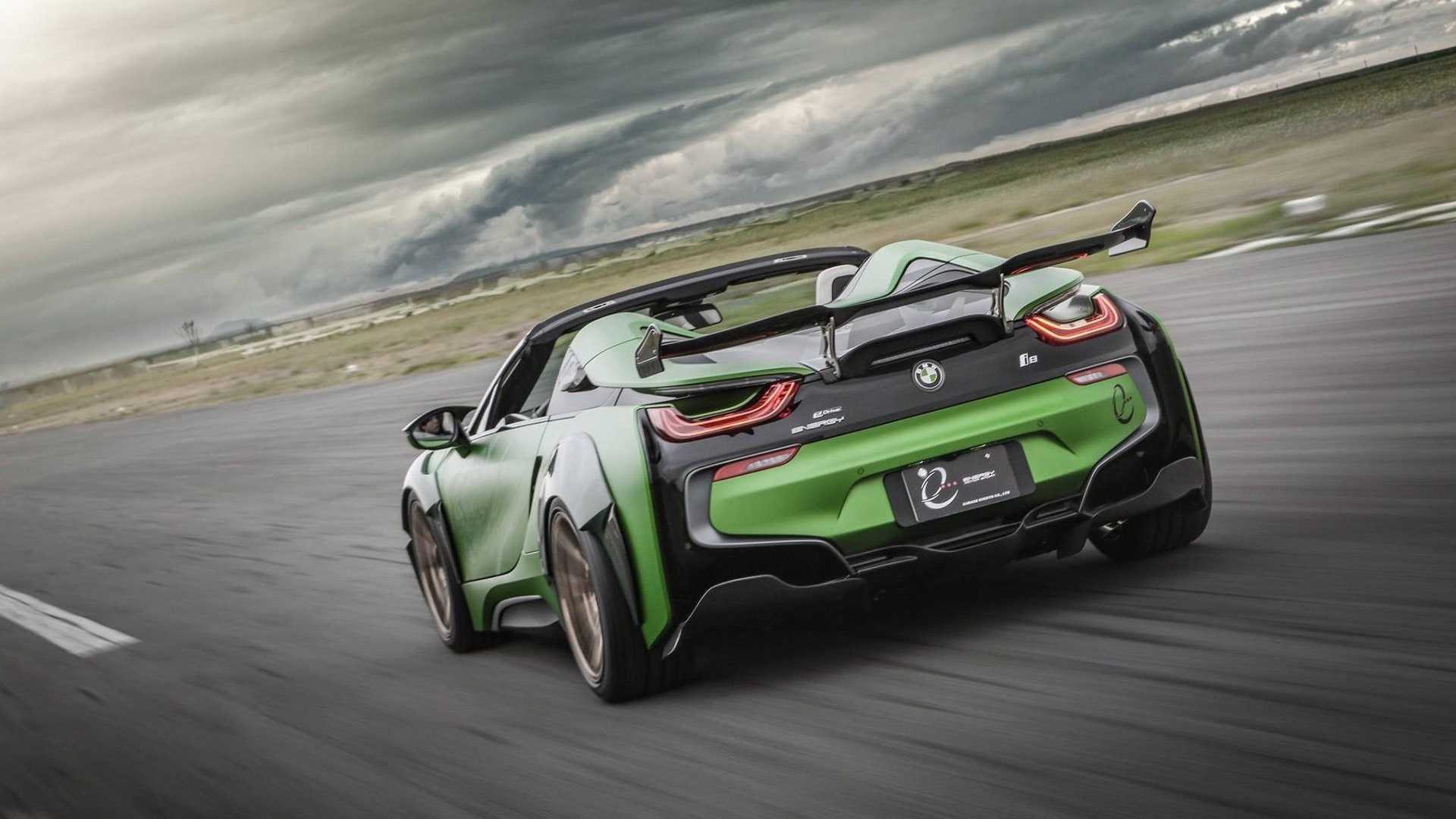 The job ends with a muted coat of green paint and the brand's ENARMY watermarks. 
The turbocharged three-cylinder engine and eDrive motor have been left as is, meaning that the Beamer's 370 horses will still shoot it to 60 mph in a formidable 4.2 seconds. Not bad for a ride that gets 69 miles per gallon.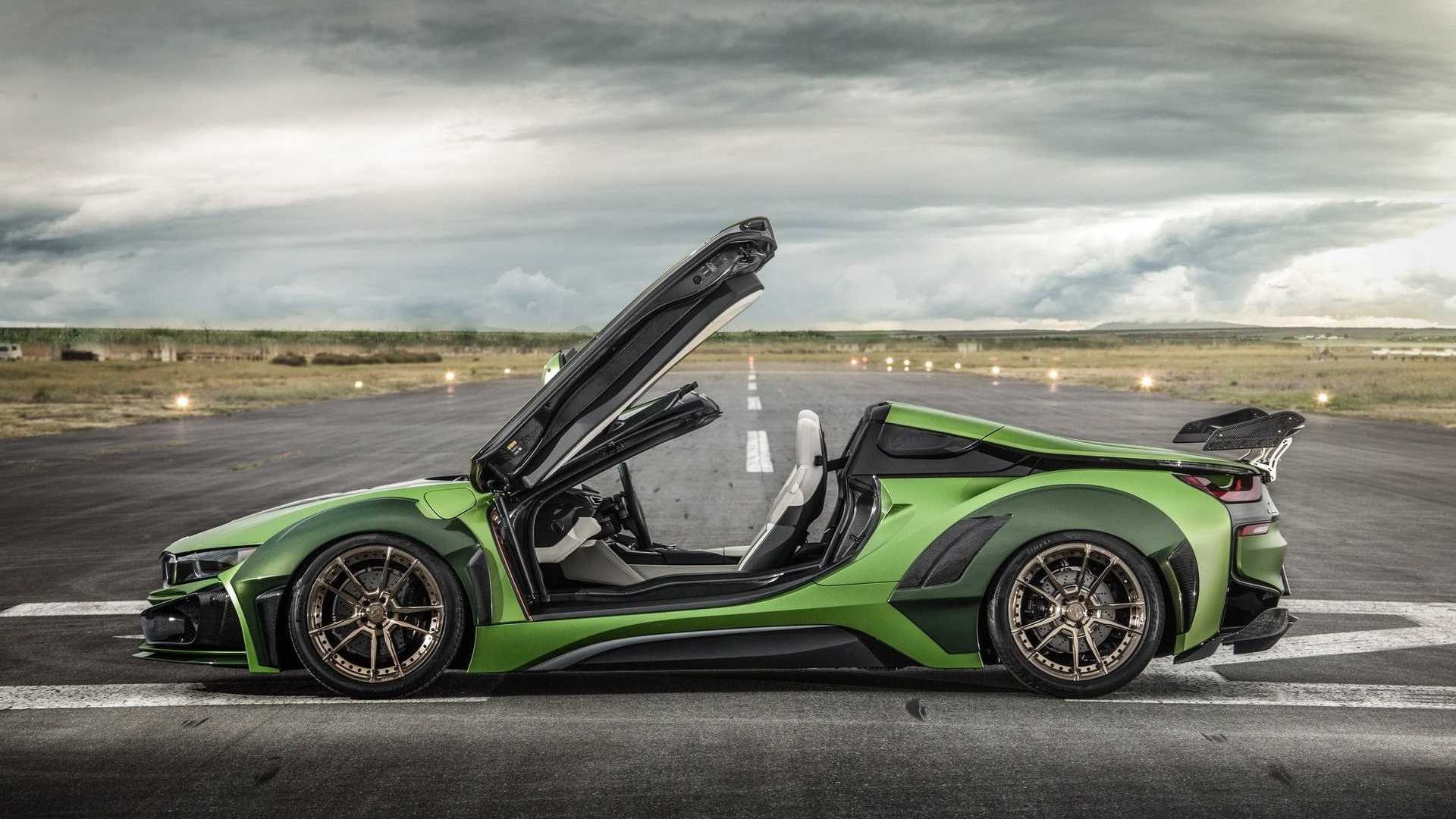 Visit Energy Motor Sports' website for more info on this wild build.