BMW Stuffed a Bigger Engine Into the M2, Creating the Ultimate Pocket Rocket
Meet the 405-horsepower M2 Competition.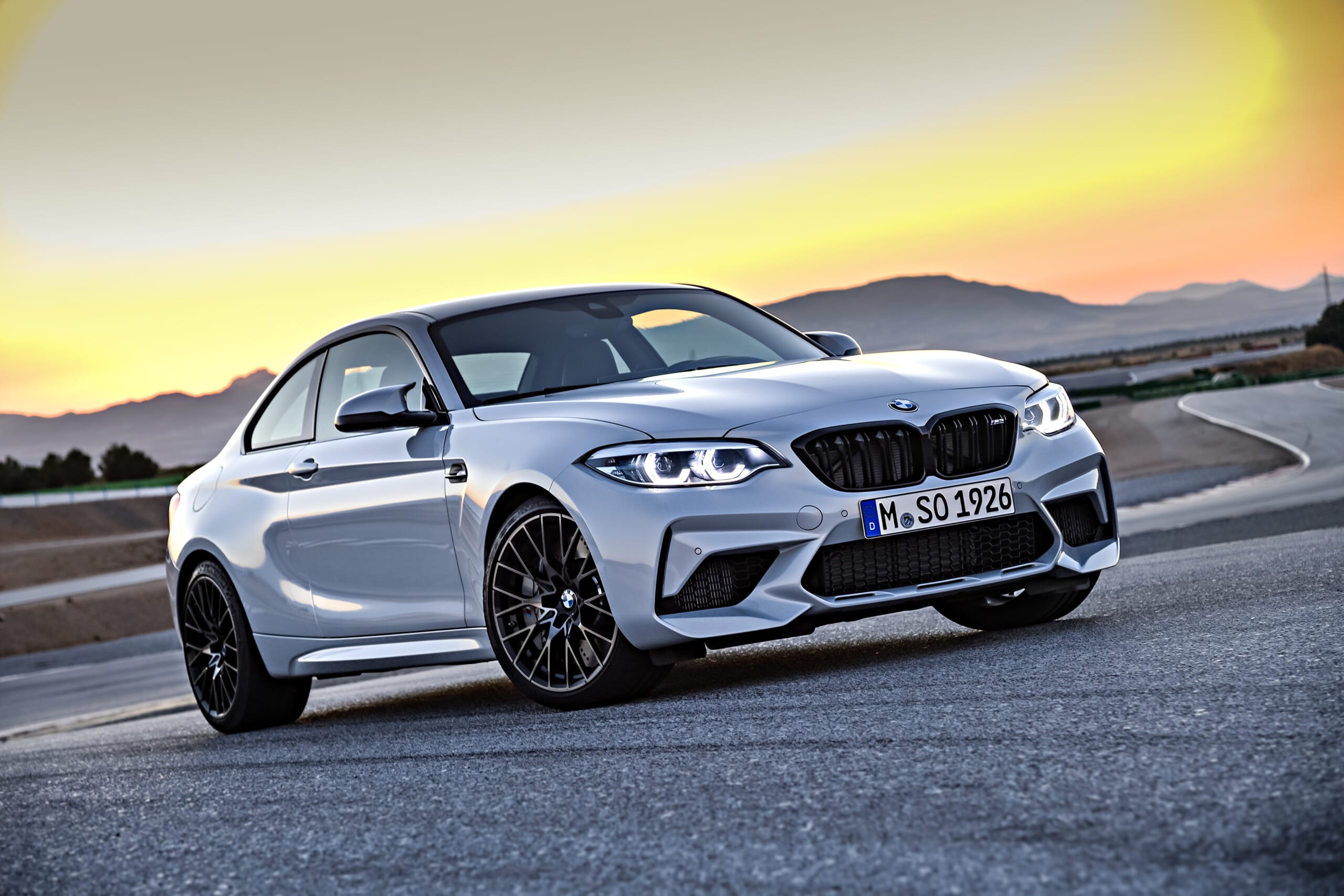 As BMW's legendary M3 has grown larger, plusher and sprouted a extra pair of doors, many customers pined for the simpler, lighter and cheaper cars of the past. BMW has answered that call with the stunning M2 Competition, a high-performance M variant of the company's compact two-door, stuffed with the 405-horsepower twin-turbo 3.0-liter inline six-cylinder engine from the M3/M4.
The old muscle car formula of installing an engine from a bigger car into a smaller model still works its magic, as the M2 Competition rockets to 60 MPH in 4.0 seconds and when equipped with the optional M Driver's Package, it reaches a top speed of 174 mph.
The M2 Competition borrows the engine and standard six-speed manual transmission or optional dual-clutch automated transmission from the M3 and M4, plus the carbon fiber front suspension strut tower brace to boost the car's front end rigidity and its resulting steering response and accuracy.
The M2 Competition's electronic stability control system is recalibrated for this model's higher performance limits, with a Sport+ mode permitting additional wheelspin. It is aided by an active differential that provides improved control in slippery conditions.
Peeking through the M2 Competition's 19-inch wheels are larger 400mm front brake rotors and six-piston calipers and 380mm rear rotors with four-piston calipers.
The cabin's black leather upholstery gets either blue or orange accent stitching on its M Sport seats.
The M2 Competition promises to deliver the combination of value and driver involvement that built the company's reputation, so we can't wait to get behind the wheel.