The BMW M5 Pure Metal Silver Is a Limited Edition Beauty
It's one of the most powerful BMW sedans ever.
BMW's M Division cars are justly famous for their performance, handling and understated luxury. And their newest limited edition model, due out next month, is going to add a little extra allure. Only 50 units will be built at $130,900 apiece.
The BMW M5 Pure Metal Silver Limited Edition is based on the company's iconic M5, and has been uprated to a whopping 600 hp with 516 lb-ft. of torque. In its normal guise the 5-Series may be a businessman's car but in this trim its strictly for guys who are going places–fast.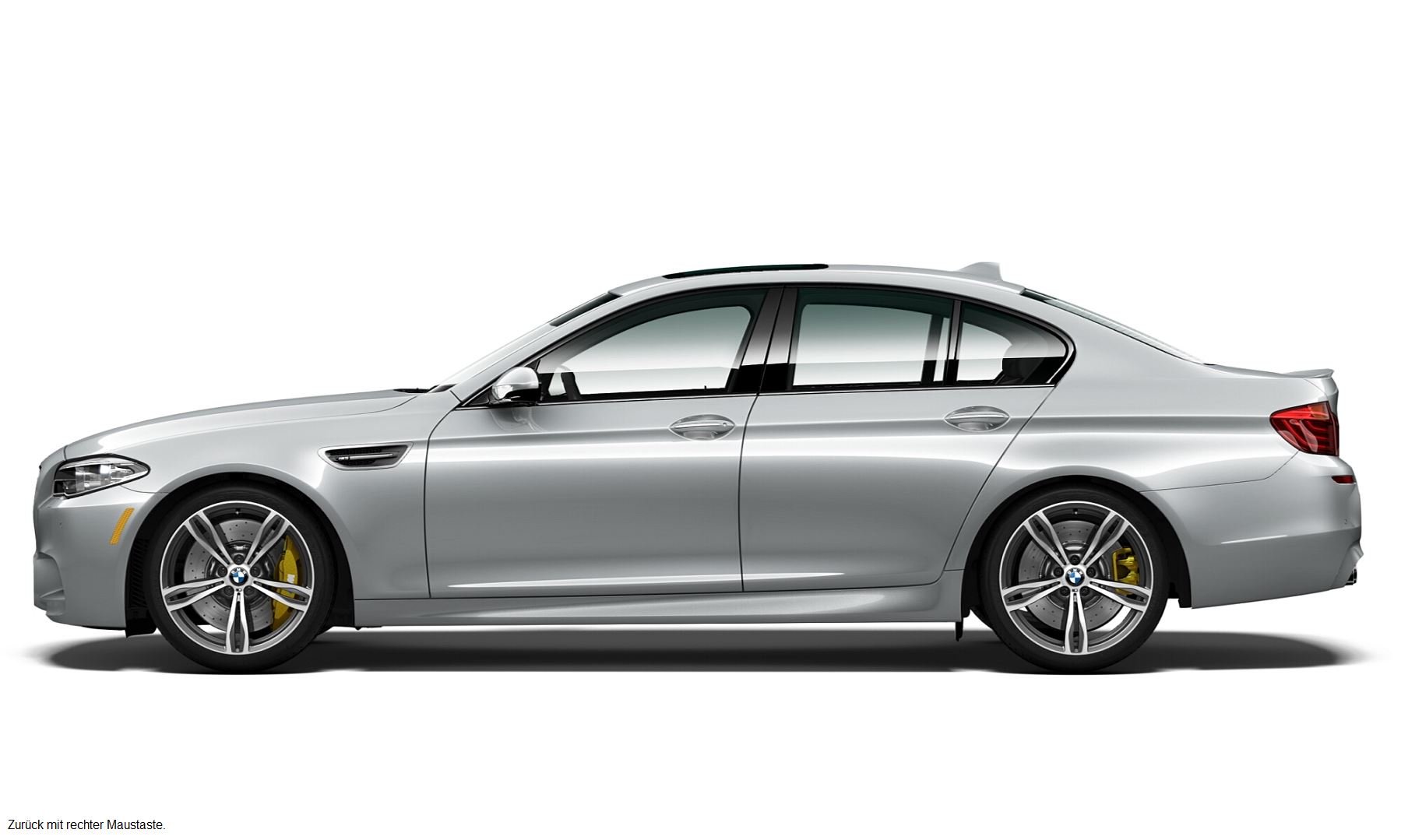 One of the most powerful BMW sedans ever built, it can do 0 to 60 mph in just 3.9 seconds. 
It features a unique paint color dubbed Pure Metal Silver over an exclusive full leather Merino interior with contrast stitching and aluminum interior trim embellished with the Pure Metal Silver M5 1/50 badge.
The yellow brake calipers might give it away, but the effect is more stealthy than showoff-y. 
Which will just leave the owners of larger luxury sedans scratching their toupées when you roar past….