This BMW Radical Concept Bike Is A Futuristic Thriller
It's the latest two-wheeled wonder from a badass BMW designer.
Turkish imagineer Mehmet Doruk Erdem strikes again with a futuristic concept motorcycle design he's dubbed the "BMW Radical Concept." (We loved his recent BMW Titan concept, too.)
Erdem has mashed up eras, with modern all-enclosed bodywork creeping forward to partially cloak the Radical Concept's front wheel, while the bike rolls on retro-styled spoked wheels. The futuristic beauty employs an advanced swingarm front suspension in place of typical telescopic forks, permitting the dramatically lowered front end in the absence of those upright fork tubes.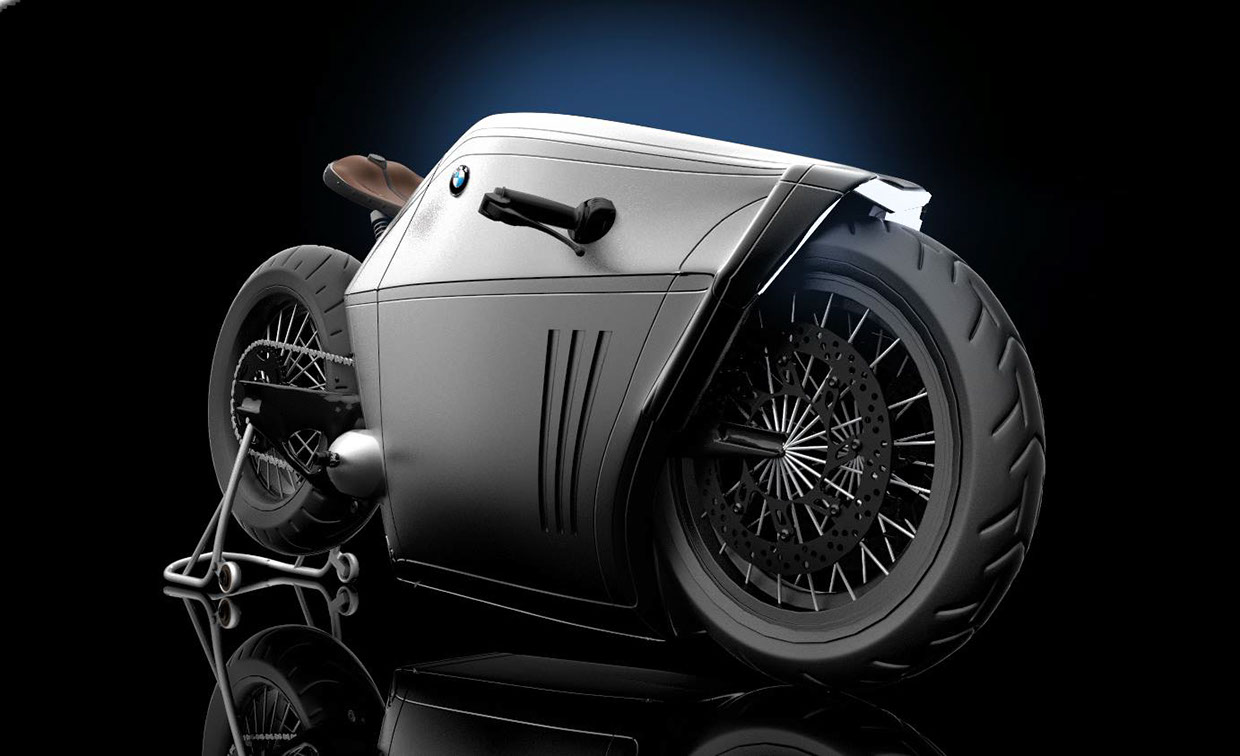 There's no wind protection for the rider, who would lie atop the bodywork to meet gusts faceshield first while stretching to grip the forward-mounted handlebars.
The rear sees a conventional double-sided swingarm with bracing on the bottom side for maximum stiffness. But it sure looks nice.
If they ever decide to make a sequel to 2014's Robocop reboot, this would be his ideal two-wheeled transport.