This Copper-Topped 'Mystic' BMW Café Racer Is a Slick Piece of Heavy Metal
It's a stripped-down beauty.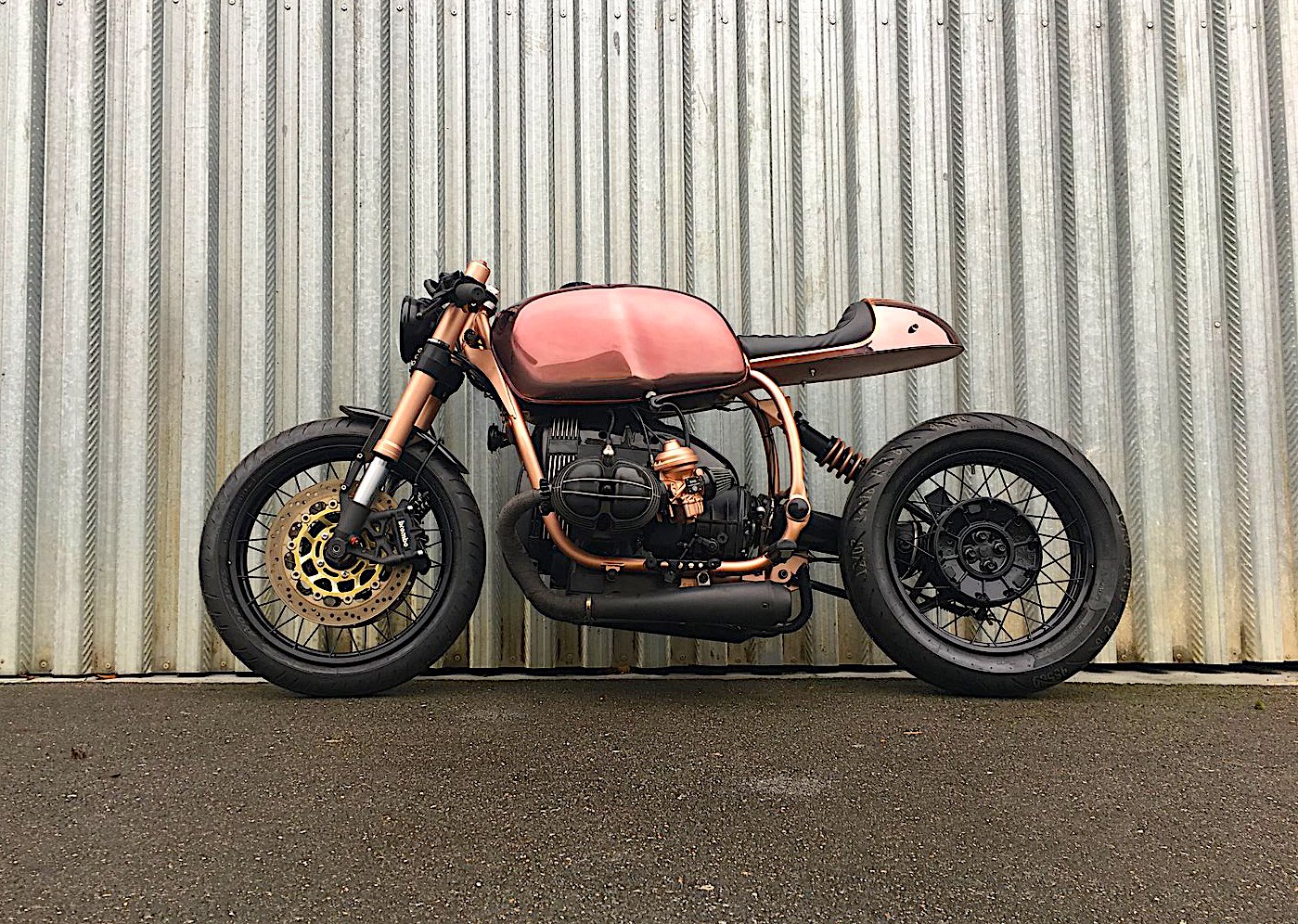 The classic BMW R100R is a great commuting and touring machine, but customizer Vincent Degano was looking for something a little more unique. The result of his vision is the 'Mystic,' a stripped-down cafe-style ride that is most notable for its copper hue.
The gas tank and tail section are both chromed, with copper powder painted over the chrome, while the forks, frame and carburetors are all sprayed in the copper powder paint.
The engine is satin black and the original BMW wheels are painted gloss black for contrast. The front wheel required significant modification to work with the inverted fork borrowed from a 2010 Triumph Speed Triple and its radial-mounted Brembo brake calipers and corresponding 320 mm Triumph brake rotors.
Tires are Avon Storm 3D, 120 mm wide in the front and 160 mm wide in the rear.
Front end styling is completed with a handmade front fender, Bates headlight in a custom shell and LSL clip-on handlebars.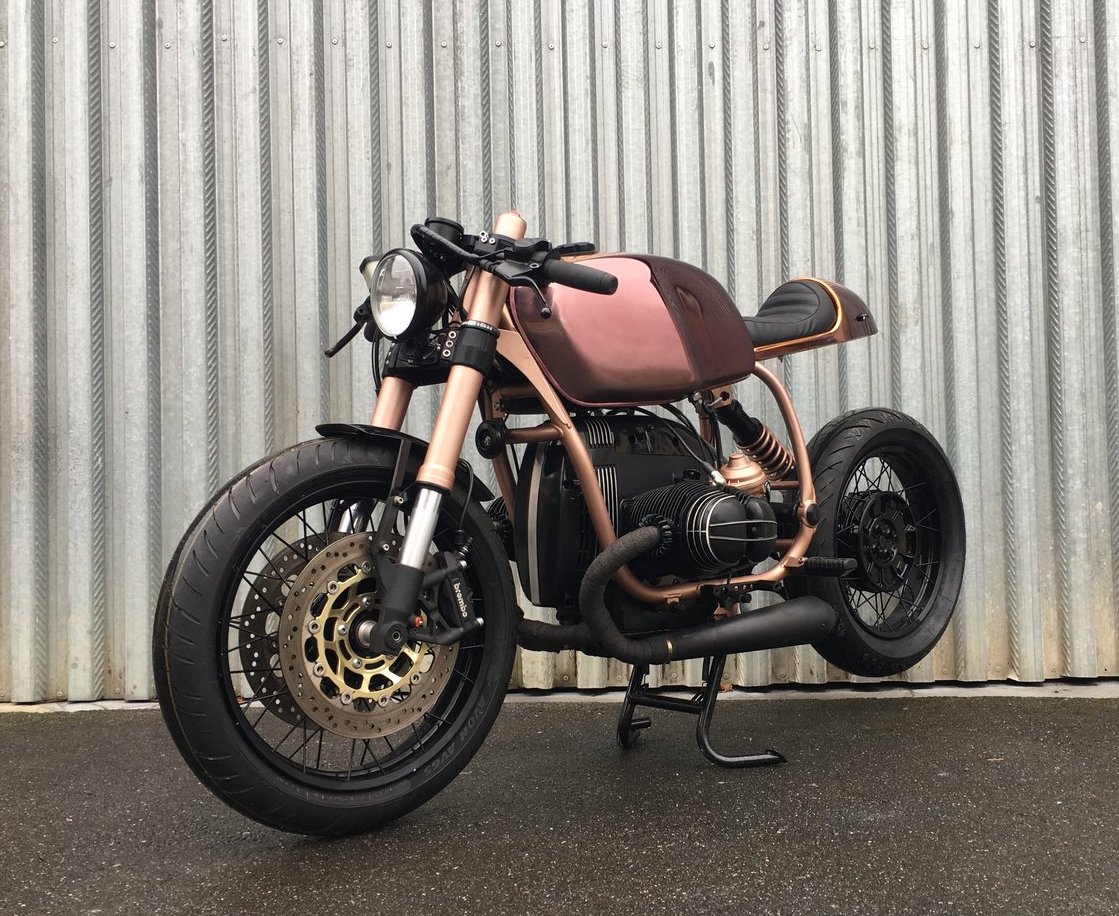 Degano ditched the factory airbox in favor of K&N individual air filters to clean up the bike's midsection, and the tail section employs a sleek Motogadget LED taillight and turn signals.
Mystic is available for $21,750 from The Arsenale. It is up to you to ship it home from Paris.