BMW Designs Lightweight Camper With The North Face's Futuristic New Fabric
The lightweight, waterproof FutureLight gives Gore-Tex a run for its money.
BMW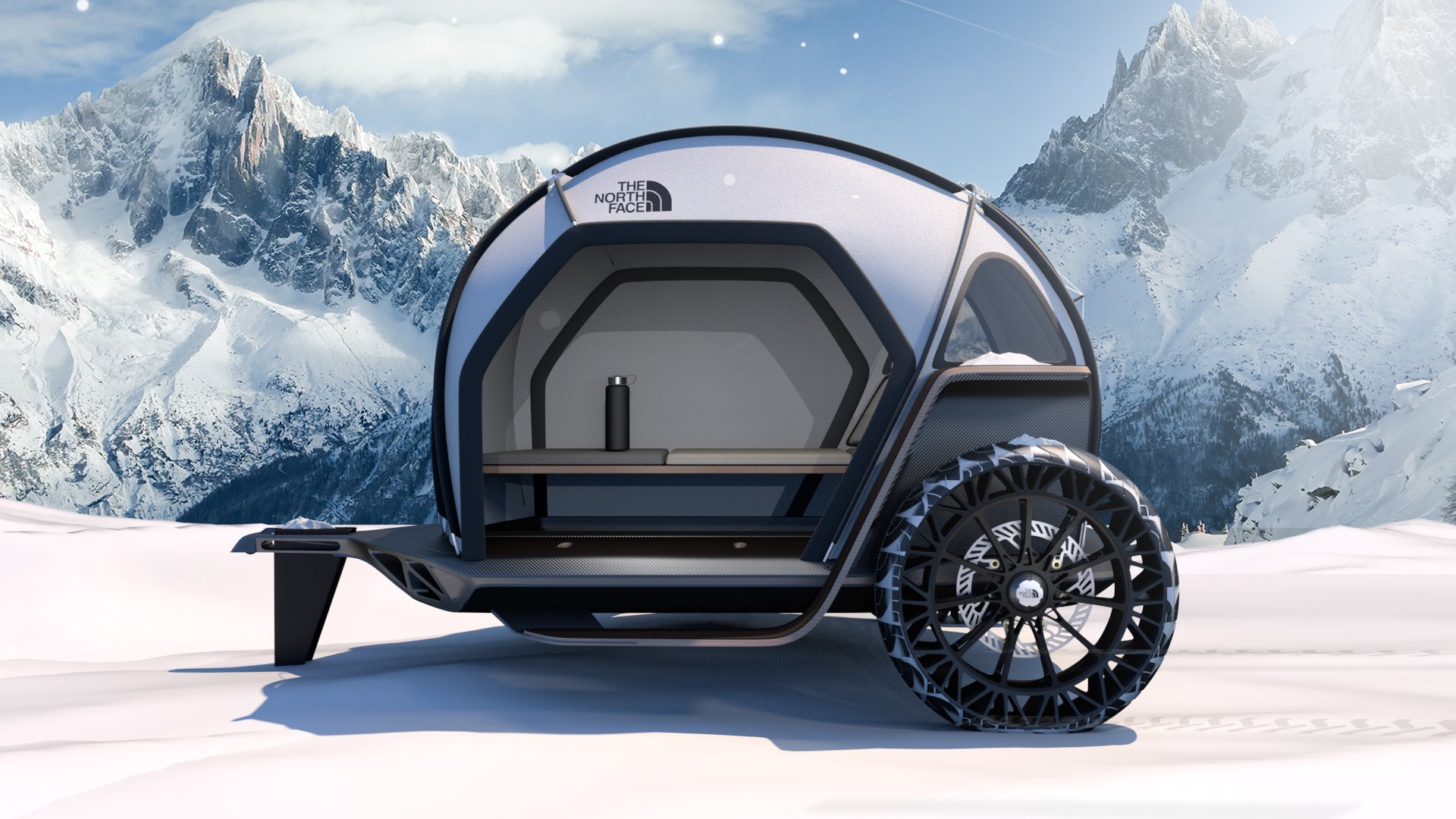 In partnership with The North Face, BMW Group subsidiary Designworks just revealed their new lightweight camper concept, the FutureLight, at the 2019 Consumer Electronics Show (CES). 
The FutureLight is named after the fabric that forms its skin, and that fabric is the real star of the show. The North Face claims it's the "world's most advanced, breathable, waterproof material." 
FutureLight is created by using a "Nanospinning" process that adds tiny holes which permit air to pass through but keep water out. The fabric is stretched over the camper's "geodesic dome" and forms a lightweight and flexible outer shell, similar to the camper's inspiration, the 2008 BMW GINA Light Visionary Model concept car.
"We combined both physical and digital worlds to showcase this material, ensuring the holistic vision of the brand was clearly communicated, while giving people a real 'hands-on' experience," says Designworks LA Studio Director Laura Robin.
Robin continued: "Thinking about extreme performance in new and unexpected ways from our experience of working across multiple industries, helped us to provide consumers with a unique and never before seen insight into the very heart of the material and its key attributes."
The FutureLight Camper is on display at the global consumer electronics tradeshow from January 7th to the 11th in Las Vegas. 
It will be available for purchase from The North Face later in 2019.