James Bond's Aston Martin From 'Spectre' Just Sold for $3.5 Million
It blew away previous estimates like 007 obliterating a bad guy.
The Aston-Martin DB10 from Spectre has sold for $3.5 million—smashing its pre-sale estimate of at least $1.4 million. 
Aston Martin made just 10 examples of the DB10 for the latest 007 film, but most were customized to shoot the movie's stunts and chase scenes. 
This dashing DB10—the first available for sale to the public—was one of just two that were not modified for the film, instead serving as a promotional show car.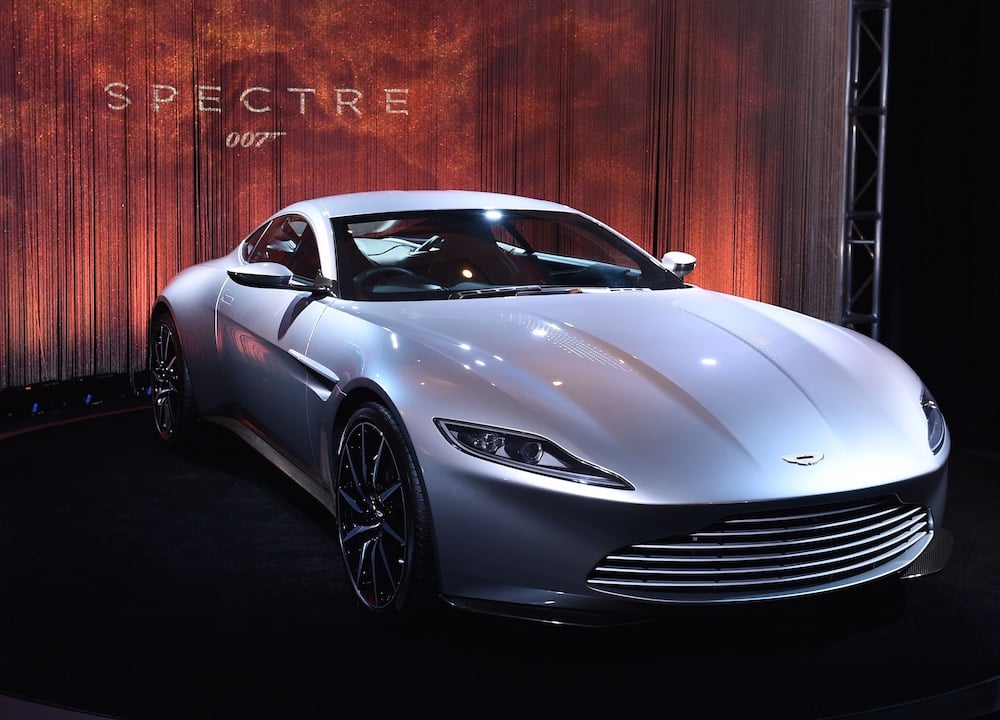 Although its new owner just forked over a boatload of cash, he's one considerably lucky collector. This impressively unique carbon fiber DB10 runs on Aston's 4.7-liter V-8 engine and has a six-speed manual transmission from a V8 Vantage. 
Christie's cautions that this DB10 is for show only, and not intended for Bond-style road antics. (Aston Martin doesn't certify DB10s for public roads, so whoever owns it may have to unleash it on the track.)
If the blockbuster sale has inspired to splurge on other 007 ephemera, you've still got a fighting chance to cop some lesser Spectre knick-knacks. Although the live auction is over and done with, Christie's is holding a separate online action. 
Items include a pair of Tom Ford shades that 007 donned before wooing Monica Bellucci, and a clapperboard used on the Spectre set. That auction, which you can read about here, ends on Feb. 23.