The Stunning Bowlus Road Chief Is The Ultimate Tow-Behind Trailer
Hit the road in a limited-edition camper that's been called a "luxury yacht on wheels."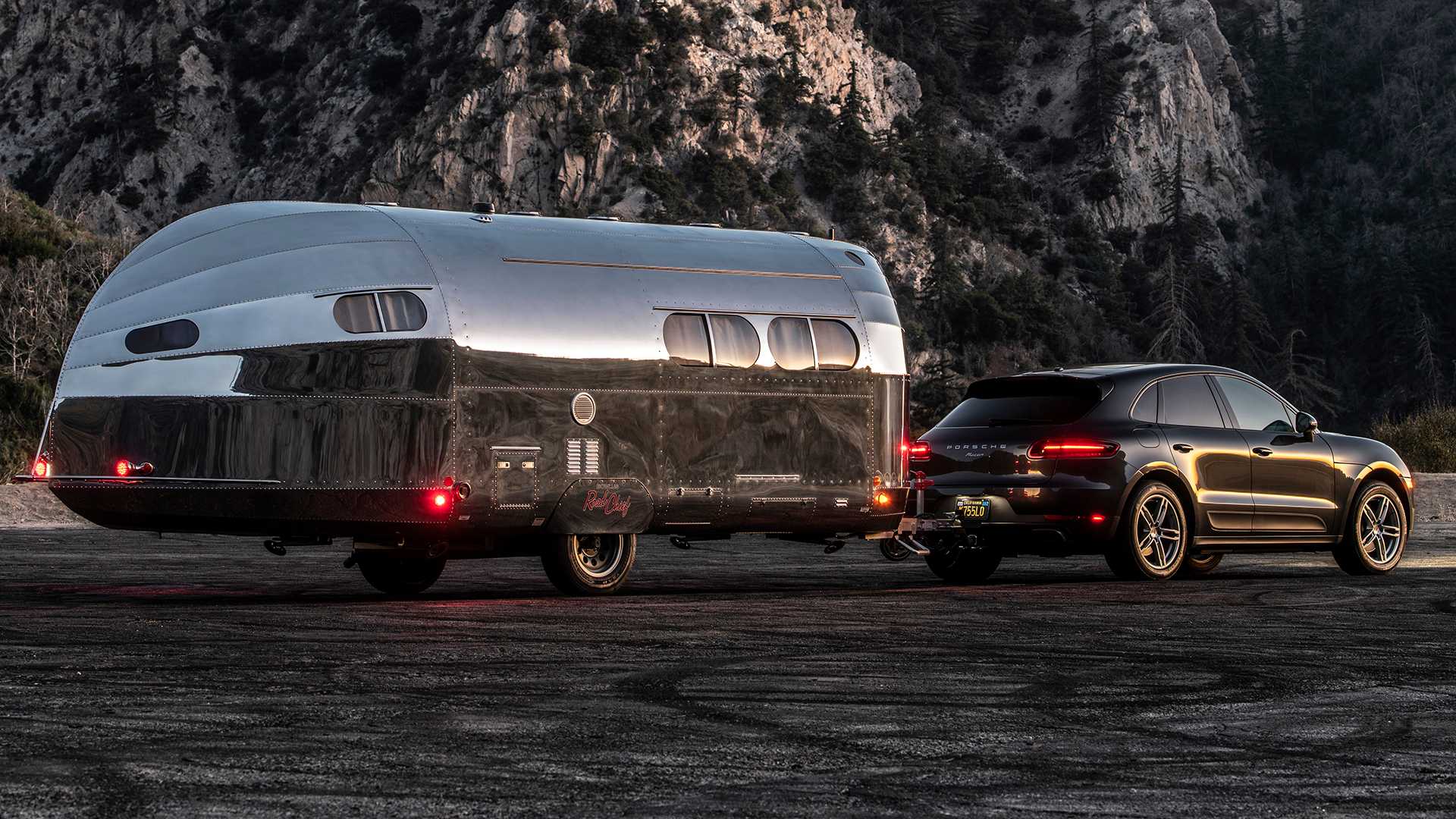 Airstream may be the originator of aluminum-shelled trailers, but the latest model from Bowlus Road Chief might have the brand beat in the luxury department.
Enter the limited-edition, racing yacht-inspired Endless Highways Wave Bespoke Edition. The 26-foot camper's decadent interior boasts a nautical theme with furniture upholstered in an organic "Marina Del Rey" blue suede-like fabric and trimmed in "sail" white. 
Flooring has been upgraded to watercraft-quality walnut and holly wood to match wooden tables, and anodized aluminum accents add extra visual flare.  
Men's Health, which likens the Wave Bespoke Edition to a "luxury yacht on wheels," has further details on the interior: 
The Wave sleeps four and has a dining capacity for the same number. In the master bedroom, a pair of twin beds (complete with cozy headboards, a new addition that can't be found in other Bowlus models) can be connected together to form a king.

The Wave also includes a "hotel-style" en suite bathroom. Privacy is also guaranteed: each of the trailer's rooms can become their own separate spaces, thanks to the Bowlus Road Chief signature door system.

The most powerful lithium iron phosphate power system available allows you to spend a full week off grid while running the microwave and all outlets," reads the official description. "You can run the A/C for up to four hours off grid. The entire system can be managed remotely. Indulge in dozens of silent heating settings along with our signature heated floors.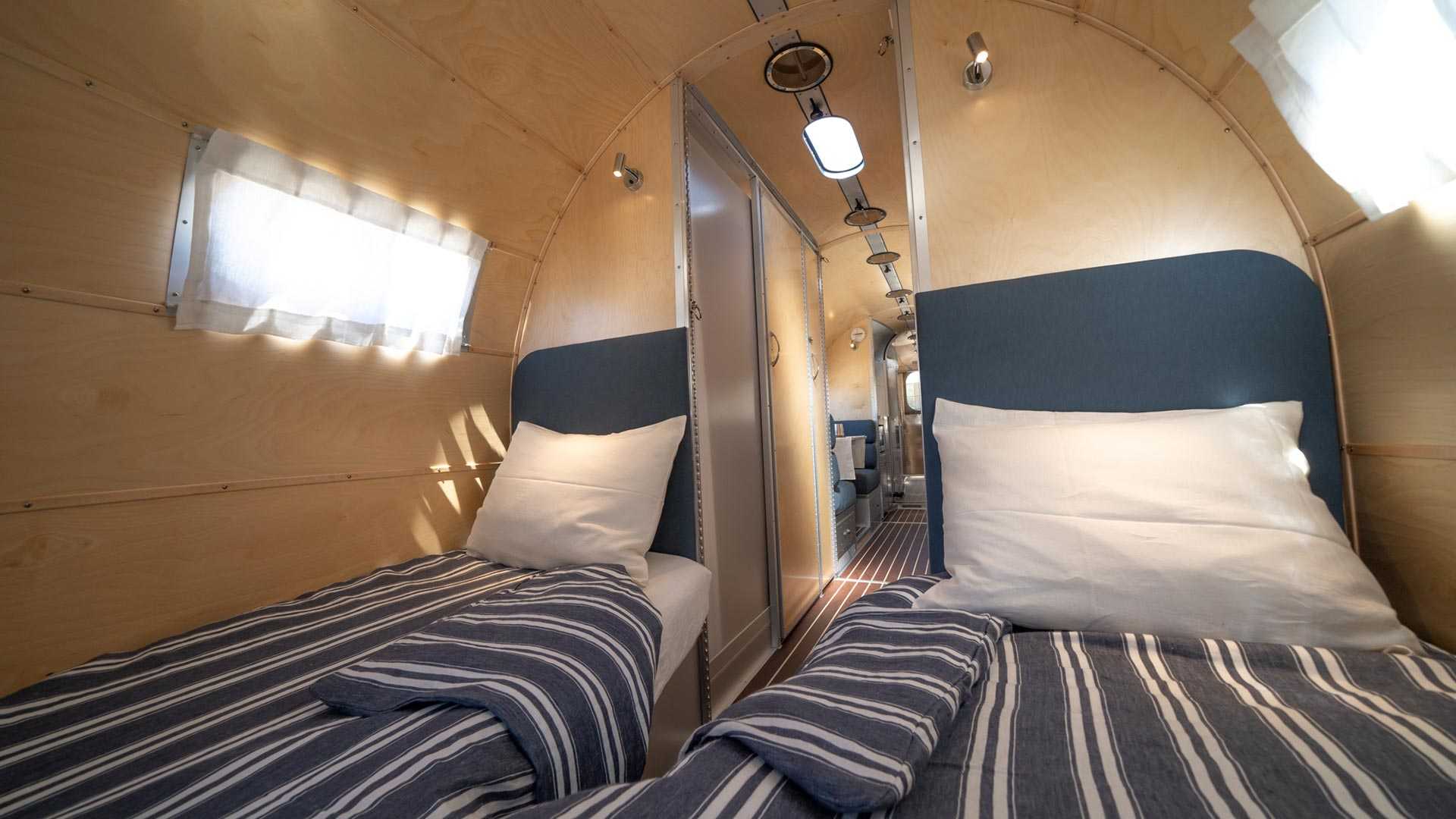 A press release published by Motor 1 adds that the exterior is crafted from aircraft-grade aluminum that's fitted to one one-thousandth of an inch before being polished by hand to a mirror finish and molded into its patented profile. 
This shape, in combination with a low center of mass and an independent torsion suspension, allows the Wave Bespoke Edition to be towed by anything from a heavy-duty pickup to an EV—it's pictured in provided art with a Porsche Macan crossover.
The Bowlus Road Chief Endless Highways Wave Bespoke Edition starts at $225,000 and will be produced in limited quantities. Visit the company's website to learn more.