Brabus & KTM Join Forces For Luxury Superbike
The Brabus 1300 R is back in black.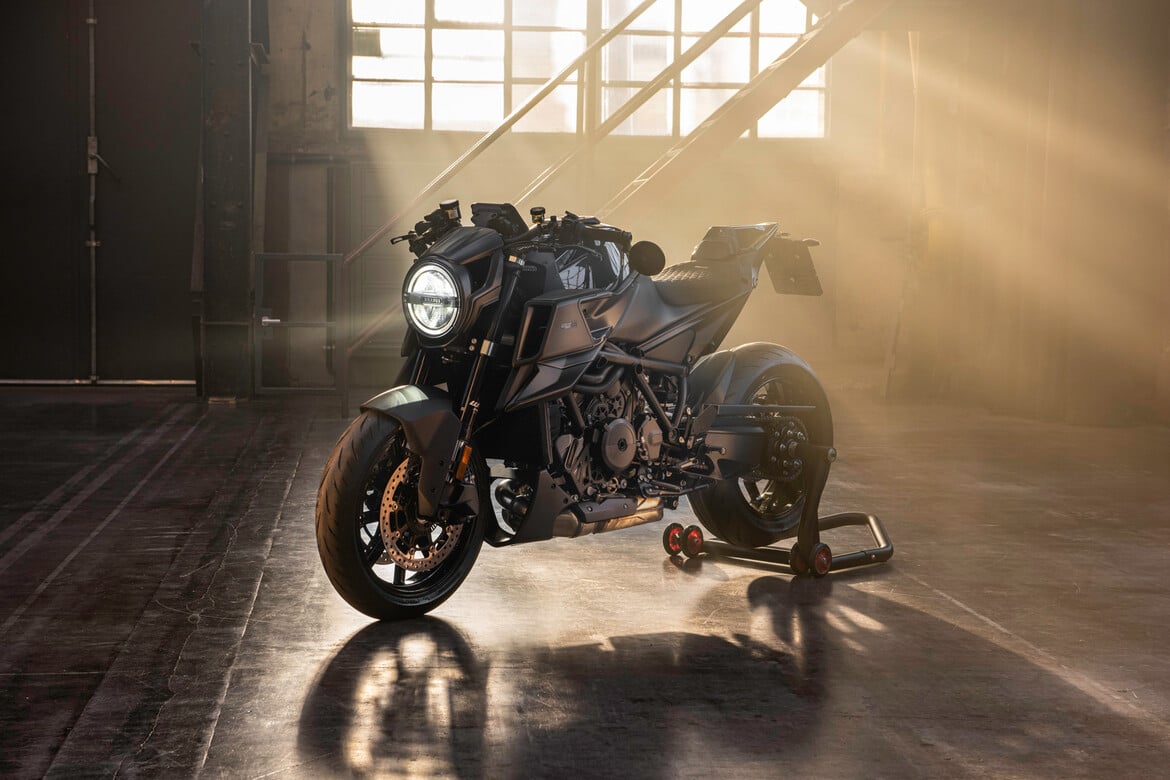 Brabus's foray into motorcycles was an immediate success—all 144 examples of the KTM 1290 Super Duke R Evo-based 1300 R were reserved before the end of the pre-sale period. We suspected the limited-edition naked superbike would see subsequent iterations, likely in German tuner's signature murdered-out colorway.
Indeed, the Brabus 1300 R is back in black for "Edition 23." The platform remains the same, with KTM's 180-horsepower, 1,201cc V-Twin promising bat-out-of-hell performance out of the box. And as with the first edition, Brabus contributed a blacked-out, dual-pipe slip-on exhaust to amplify the engine's vocal range.
This year, it's available in self-explanatory Superblack or Stealth Gray schemes that ride on forged Brabus Monoblack Z wheel in Platinum Black. There's a new headlight mask, an exposed-carbon side fairing, and BRABUS Signature Stripes in the air scoop. The side panels and airducts have also been redesigned, but truthfully, only those who owned or intimately knew the original Brabus 1300 R will notice much of a difference.
The most obvious new features are a pillion seat cover that further streamlines the silhouette, a heated seat that's reupholstered to show off Brabus' trademark "Crest" stitching pattern, and more compact mirror arms made of aluminum.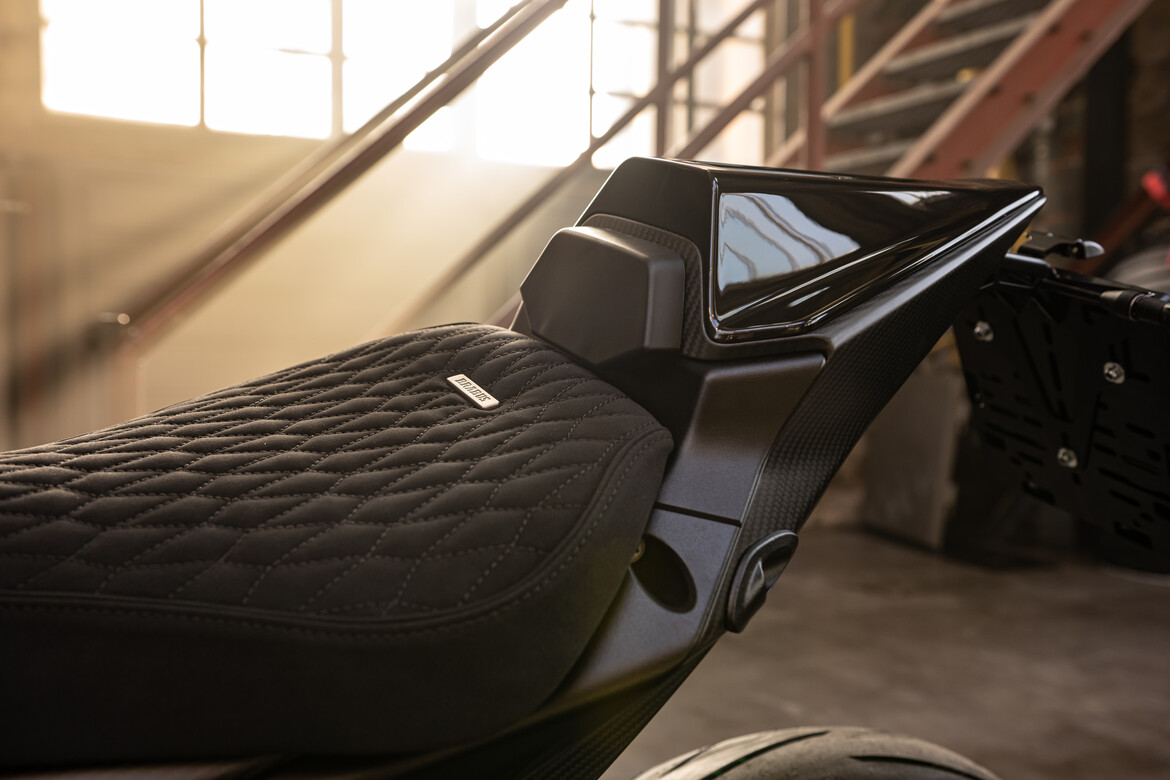 The five-inch TFT display, which now features a Brabus Signature Red pattern, still allows riders to make adjustments to the select one of six suspension damping modes: COMFORT, STREET, SPORT, TRACK, ADVANCED and AUTO.
For the 1300 R Edition 23, Brabus and KTM are doubling production to 290 total bikes, 145 in each color. Pre-orders are live exclusively through KTM now.