Behold the 542-HP Brabus Adventure 550 4×4², a Tuned Mercedes For the Ages
Pure badassery.
Brabus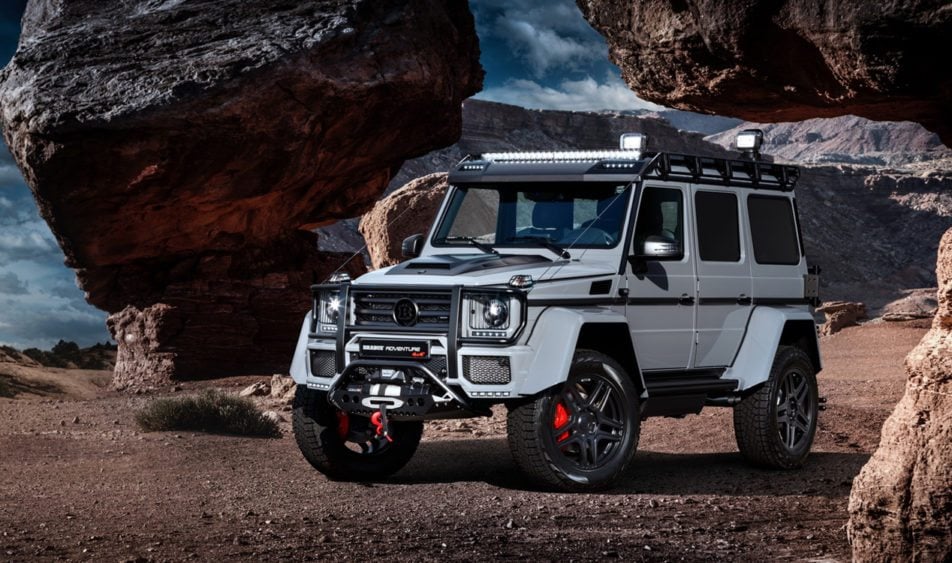 While Mercedes 99-unit limit on production of the Mercedes-Maybach G 650 Landaulet may leave some would-be owners out in the cold, renowned German Mercedes turner Brabus is prepared to provide an appealing alternative: the Brabus G550 4×4² Adventure.
Brabus showed off this incredible off-road beast at the 2017 Geneva Motor Show, where its use of the high-rise portal axles from the AMG 550 4×4² let it stand at an imposing height that will let it easily clear off-road obstacles.
Despite its immense bulk, the Adventure vaults to 62 mph in just 6.7 seconds, courtesy of its 542-horsepower V8. Its computer limits top speed to 130 mph, in recognition of the limitations of the gnarly off-road tires.
Occupants are cosseted in the Advanture's cabin, swaddled in a mixture of Mastik leather and suede-like Alcantara fabric.
If you have to rebound from the rejection of not making the Landaulet list, the Adventure looks like a pretty comfortable place to do it.