The New Bristol Bullet Roadster Is Back From The Dead
The badass British classic has come roaring back with a brand-new model.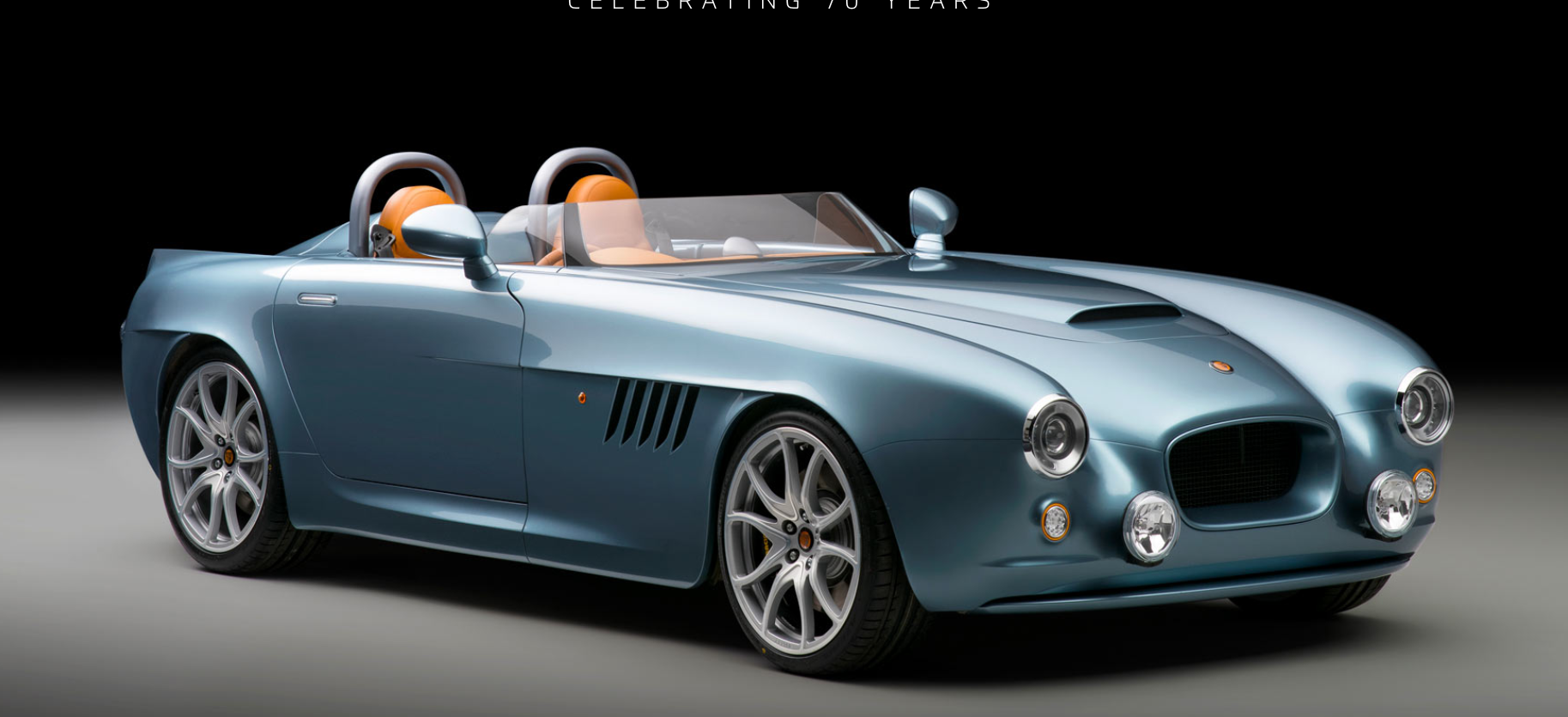 Bristol Cars, the Chichester, England manufacturer of unique hand-built sports cars, has released the new Bullet roadster in celebration of the marque's 70th anniversary.
https://www.youtube.com/watch?v=3tJOtZZDi1I
The Bullet project arose at Bristol after owners Frazer Naval Research bought the company out of bankruptcy in 2011. Assessing their purchase, the new proprietors found an old speedster stored under a tarp in the Bristol shop. 
That car inspired the company to develop this new model meant to "recapture and celebrate everything that made Bristol special," the company said in the announcement on its website.
"The new Bristol Bullet draws its bold and confident design from decades of Bristol engineering innovation and heritage, with the wings, front grill and bonnet all visual clues to the company's roots as an aeroplane manufacturer," Bristol stated. The Bristol Aeroplane Co. is best-known for its World War II light bomber, the Blenheim.
The modern Bristol Cars relies on BMW for its powertrain, equipping the Bullet with a naturally aspirated 4.6-liter V8 engine that was rated at 360 horsepower in U.S.-market BMWs. It also uses BMW's slick-shifting six-speed manual transmission for that authentic British roadster experience.
Naturally, Top Gear has the inside line on information about small British sports car makers, so they have reported that the Bristol uses carbon fiber bodywork in place of the brand's traditional aluminum sheetmetal, and that the Bullet shoots to 62 mph in 3.8 seconds, with an electronically limited top speed of 155 mph.
Those vintage-inspired lines are easy on the eye, but harder on the wind tunnel, so it is surely better not to go faster than that anyway, lest the Bullet emulate the Blenheim and try to take flight.
Top Gear adds that the car's price will be under $328,000 and that delivery of the planned run of 70 cars (for the 70th anniversary) starts next year.