This Mighty Bronco-Humvee Hybrid Is a Worthy Tribute to a Fallen Navy SEAL
"He's a true American hero."
BDS Suspension
When Navy SEAL chief Adam Brown was killed fighting in Afghanistan in 2010 he left behind a wife, two children, and his first car, a 1991 Ford Bronco. Brown's widow, Kelly, had his Silver Star and a biography, Fearless, to remember Brown by, but she had ideas for a more personal tribute: a customized version of his Bronco.
The team at Charlotte, N.C.'s RK Motors Performance collaborated with Kelly to devise the Bronco's new form as a Bronco-Humvee cross that blended Brown's earlier civilian life with his life as a SEAL.
Though the project was initially intended as a simple restoration of Brown's tired Bronco, the RKM team and Kelly quickly moved on to this more radical build, which they thought was more in line with Brown's hard-charging, extreme life.
"We wanted to take it a couple steps further and kind of combine a Humvee with a Bronco," explained Darrell Johnston, paint and fabrication manager at RKM. "I hope that it represents a great tribute to Adam. He's a true American hero."
As if simply becoming a SEAL weren't enough, Brown achieved this after losing an eye in training and relearning to aim his rifle using his remaining, non-dominant eye. When his Humvee suffered a crash in Afghanistan, Brown aided a badly injured comrade while ignoring that the fingers on one hand had been mangled. As before, Brown learned to shoot with the other hand and re-qualified his marksmanship shooting from the other hand.
To best represent Brown's never-quit attitude, RKM's technicians removed the Bronco's fiberglass rear roof section, and replaced the hood and front fenders with an off-road racing-style one-piece fiberglass front clip with dramatically flared wheel openings. The truck also has custom bumpers, Rigid LED lights, a Warn winch and a Humvee-style matte desert tan paint job.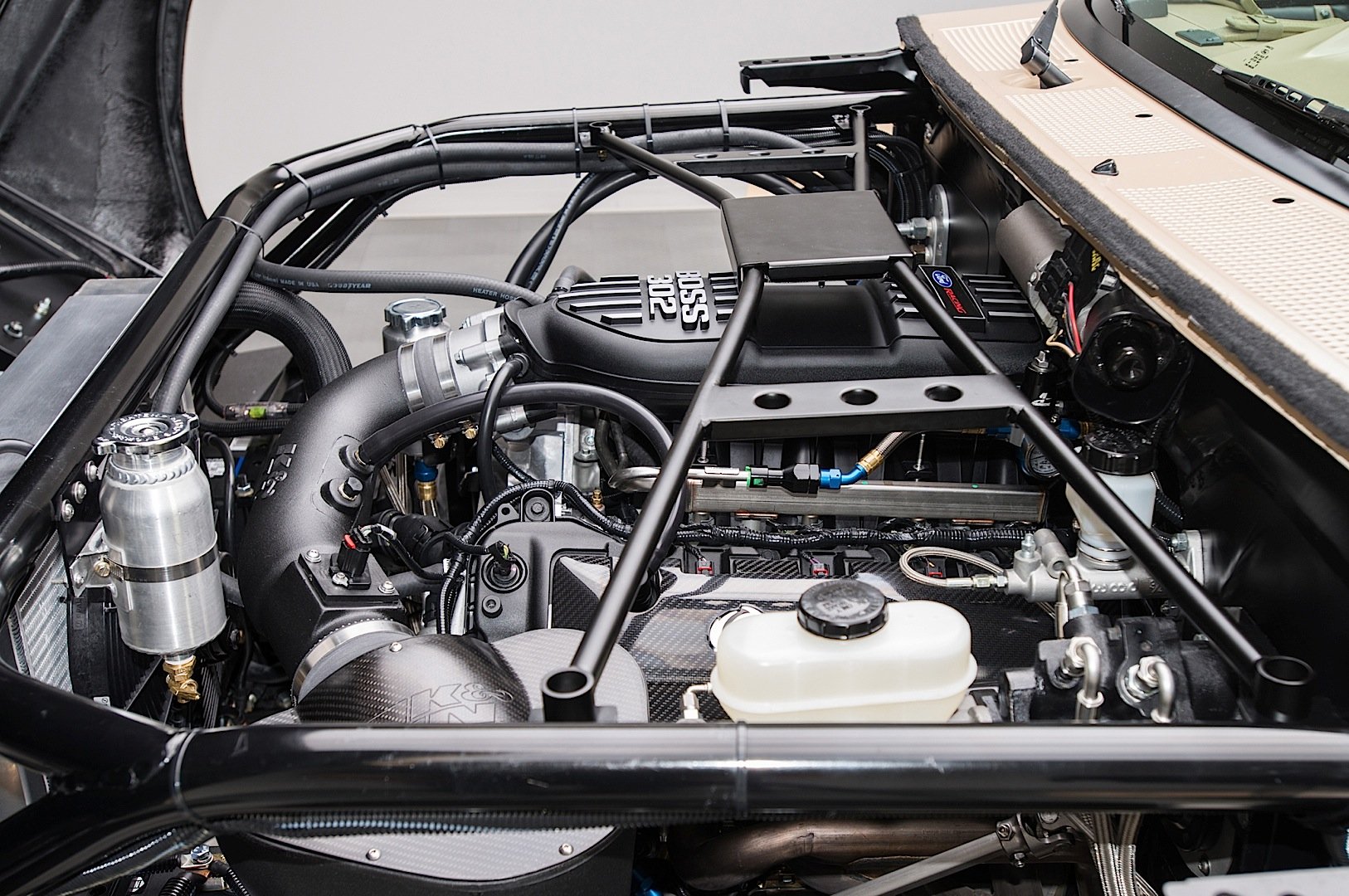 They pulled the truck's worn 302 V8 and replaced it with Ford's latest Coyote 5.0-liter crate engine, which is rated at 435 horsepower and 400 lb.-ft. torque. It is matched to a Tremec T-56 six-speed manual transmission (a requirement insisted on by Kelly) and a General Motors transfer case to send power to all four wheels.
Inside, the Bronco has a full racing-style roll cage, racing seats, and a custom dash whose switches and instruments are laid out to resemble those in a military aircraft. 
The off-road appearance is backed by a BDS Suspension-supplied 4" Extended Radius Arm Suspension Lift Kit with dual 5500-series shocks and rear leaf springs allowing enough clearance for 38×15.50 Nitto Mud Grapplers.
We love the final result and surely Adam Brown would have loved it too.
h/t: HiConsumption