Bugatti Made a $34,000 Toy Car That Goes 30 MPH
The "Baby Bugatti II" is here to give your kids the ultimate thrill ride.
Bugatti
Bugatti makes some of the fastest and most expensive rides in the world. The hypercar manufacturer may have hit both those marks again in the toy sector with a tiny, ride-on EV that goes nearly 30 mph. 
The Bugatti Baby II is a modernized version of a the half-scale Type 35 race car replica the company's founder—Ettore Bugatti—built for his youngest son nearly a century ago.
Unlike the Baby I, which was sold between 1927 and 1936, this three-quarters-scale iteration is supposedly suitable for all ages. 
There are two electric power modes: Top speed is limited to either 12.4 mph in "child" mode or 28 mph in "adult" mode. You can even remove the limiter altogether with the same type of "speed key" that allows the Chiron to hit 261 mph. 
We can only hope that the toggle is child-proof, because we doubt this thing has airbags… 
With a cockpit decked out in high-end features like a signature turned aluminum dashboard, leather seat, a Type 35-style four-spoke steering wheel and Bugatti instrument panel, the Baby II's build quality is a far cry from those plastic electric trucks sold at Wal-Mart.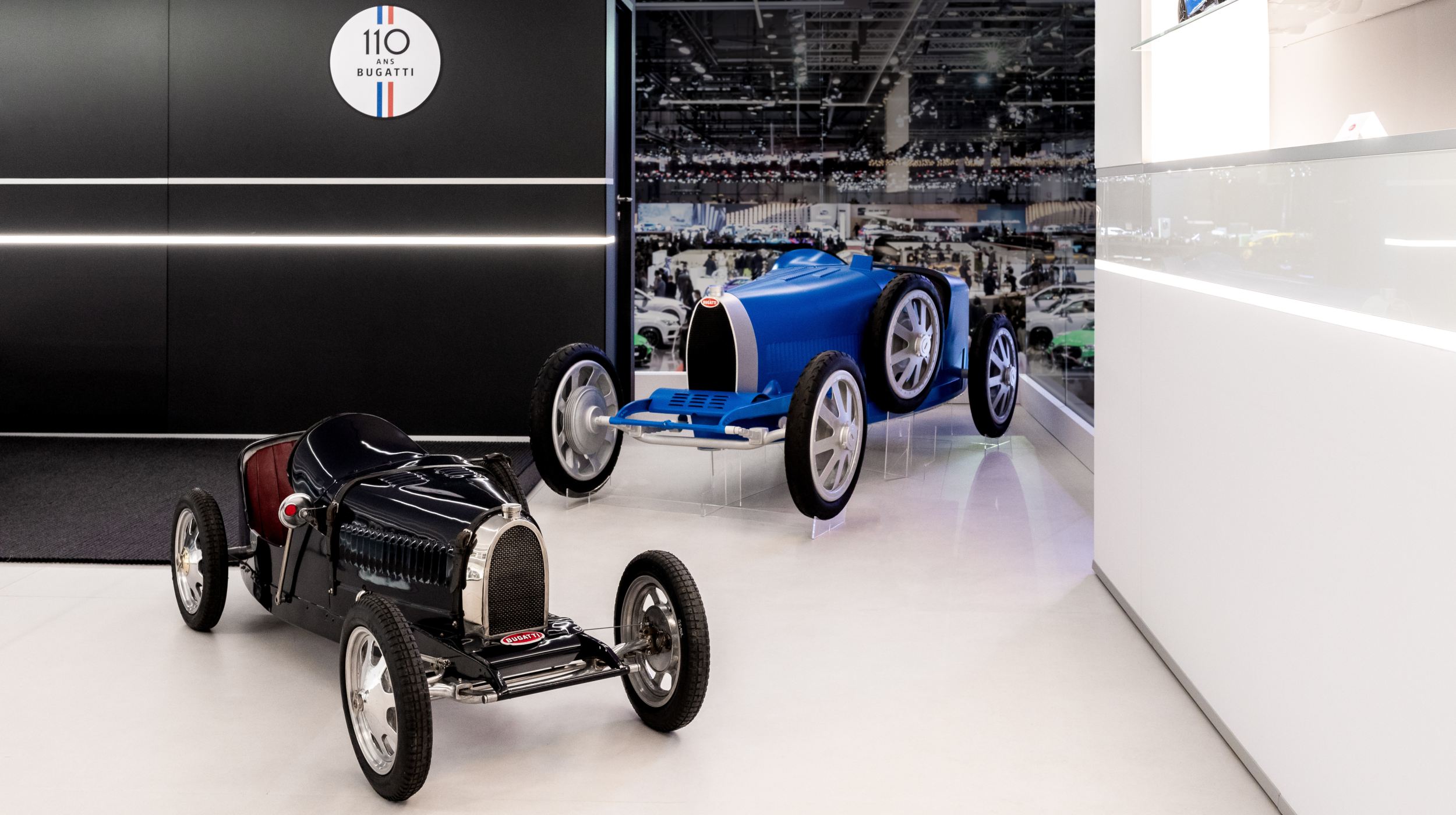 Then again, so is its $34,000 price tag and extremely limited production run of 500 units. 
Head to Bugatti Baby's website for further details.