Check Out These Incredible Shots of the Absurdly Spotless Bugatti Factory
Welcome to the Chiron's delivery room.
Benjamin Antony Monn for Bugatti Automobiles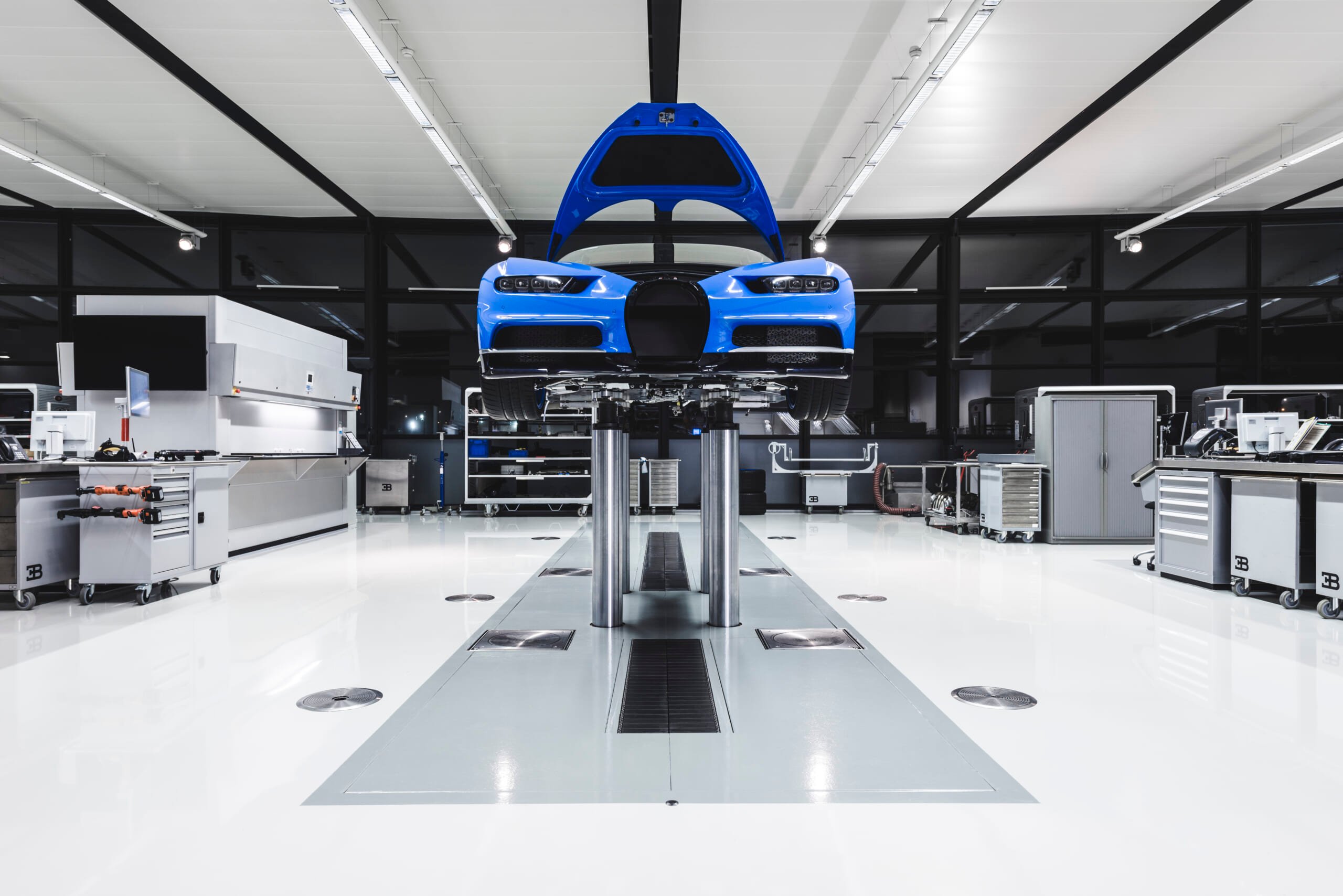 Bugatti has commenced production of the incredible 1,500-horsepower Chiron hypercar at its Molsheim, France factory, with deliveries to customers starting shortly. A team of 20 employees spend about two months assembling each Chiron from its 1,800 constituent parts.
The exclusive French luxury car maker anticipates that the Bugatti Atelier, their term for the factory, will churn out about 70 of the $2.5 million carbon fiber wonders. Customers can mix and match among 23 paint colors and eight carbon variants to decide the car's exterior appearance, while the cockpit can be appointed with 31 different shades of leather or eight hues of Alcantara fabric, matched with 30 different colors of stitching, 18 carpet colors and 11 hues of seat belts.
Choose carefully, you don't want to have $2.5 worth of buyer's remorse!