First Look: The Bugatti Chiron Supercar Is A Marvelous Monster
We're finally getting an eyeful of this 261 mph, 1,500 hp exotic beast.
Tomorrow morning at the Geneva Motor Show, Bugatti will unveil the Chiron, the long-awaited successor to the Veyron, billed as the world's most powerful, fastest, luxurious and exclusive production super sports car, with a starting price tag of $2.6 million.
It boasts a very impressive top speed 261 mph—six mph less than the Veyron Super Sport, and significantly less than the Chiron's rumored 288 mph potential – and only 500 examples will be built, our friends at Robb Report reveal. 
It has 1,500 horsepower and 1,180 lb-ft of torque from an 8.0 liter, quad-turbocharged W16 with something Bugatti calls "2-stage turbocharging." 
Inspired by the iconic Bugatti Type 57SC Atlantic and named after fabled Formula 1 racer Louis Chiro, it's an all-wheel drive assassin with a seven-speed DSG.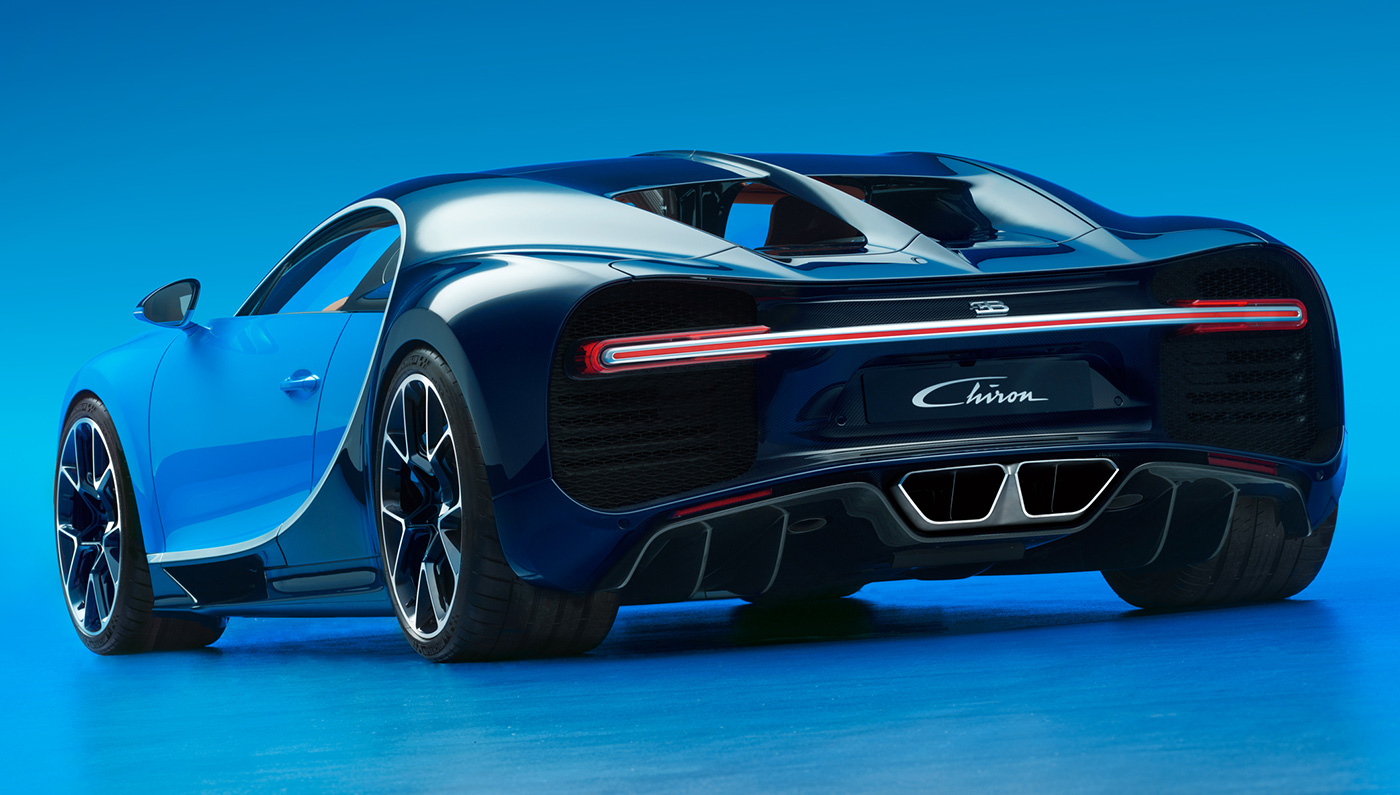 Inside are leather-and-carbon-fiber seats with a central console with independent climate control, infotainment system, and gearbox selector with individual displays, and a super-cool new steering wheel.
Its Accuton sound system developed specifically for Bugatti features four diamond-membrane tweeters the first ever mid-range speaker with two separate membrane zones.
The car will be available in September with one-third of the 500 example production run already spoken for. 
So move fast if you want to get behind the wheel. Famed Bugatti-fancier Floyd Mayweather might already be driving his around by now.