The Million Dollar Bugatti Veyron Supercar Has Been Recalled
Regulators say the mighty Veyron has an inaccurate gas gauge, and a few other issues.
Legendary supercar maker Bugatti is facing a recall of 87 of its seven-figure Veyrons, after being cited by the buzzkills at the National Highway Traffic Safety Administration.
Spontaneous combustion? Explosive air bags? Untimely stalling? What is the Veyron's sin? We must know! OK, it turns out that the 1,200 horsepower Veyron Super Sport drinks gas faster than its gauge can swing the needle southward.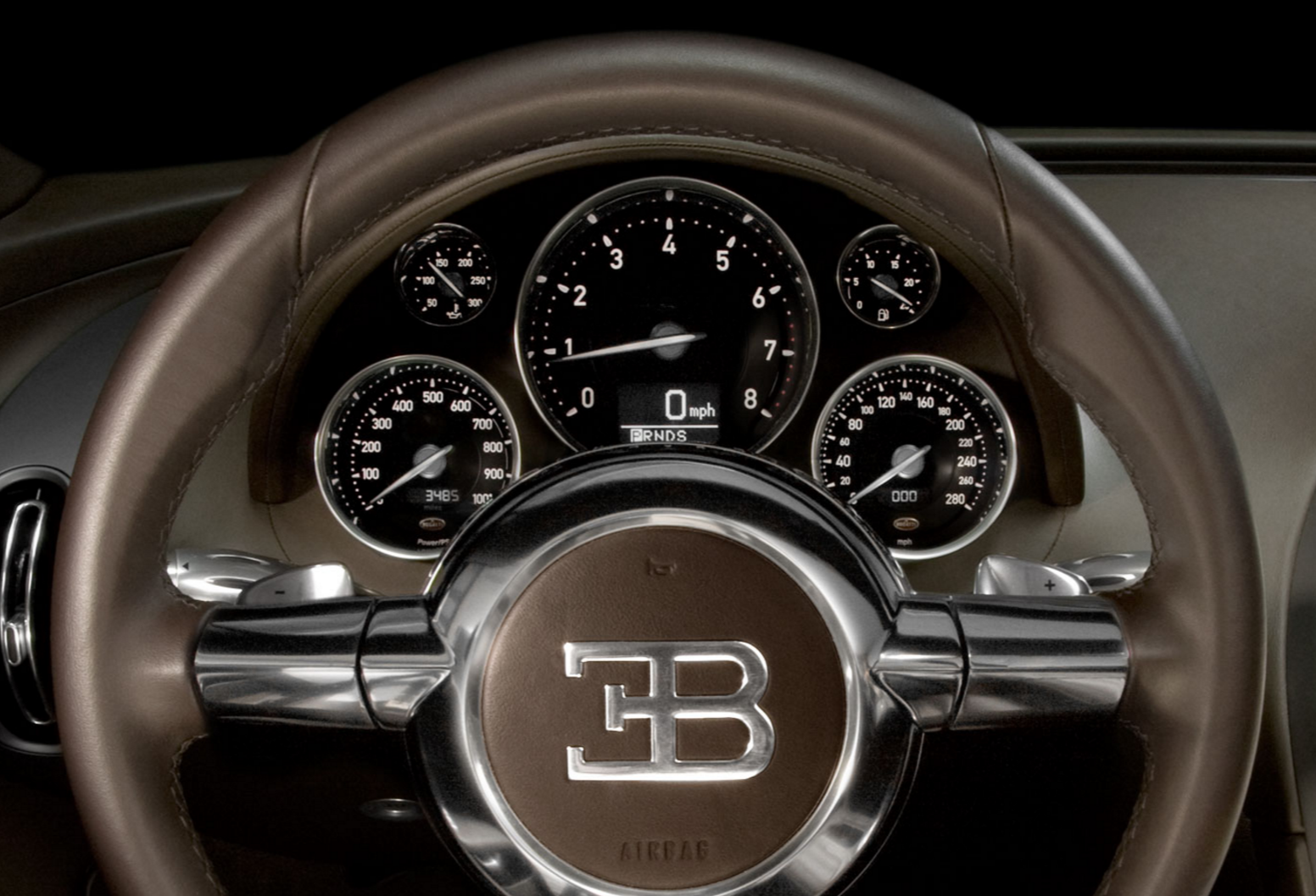 Basically, regulators found that the Bugatti's gas gauge shows more fuel left in the tank than is really there. As many as 87 cars are subject to the recall, all built between 2006 and 2010. 
And Bugatti's balls are also getting busted because the NHTSA says the company "may have been aware of the problem for more than five business days before filing a report," so expect more trouble to come.
Additionally, regulators cited the Veyron for a battery cable that corrodes, which "may result in the battery positive cable overheating, increasing the risk of a fire", as well as another issue with the jacking plates corroding and coming off.
The Bugatti recall is just the latest headache for wealthy car collectors. In January, the fire-breathing McLaren P1 was dragged back into dealers because its secondary hood latch was defective. 
So let's all have a moment of silence for the beleaguered owners of persecuted supercars. Keep your heads up, guys. 
For the latest car news, follow @MaximRides and Dan Carney on Twitter.