Bugatti Just Unveiled the World's Most Expensive Sunroof
Why not throw a glass roof on your already $3 million Chiron?
Bugatti
We already knows that owning a Bugatti means you'll be subject to the world's most expensive oil changes. But did you know that know you could also be the proud owner of the world's most expensive sunroof?
Yes, Bugatti is introducing a "Sky View" option on the nearly $3 million Chiron, which provides a glass roof… and about an extra inch of headroom.  
Here are the details from Bugatti:
Each layer meets individual requirements. Firstly, undesirable wind noise is reduced and secondly infrared radiation is reflected away from the ehicle to ensure maximum thermal comfort. In addition, the glass is tinted to prevent dazzle effects and to protect occupants' privacy.

Finally, harmful ultraviolet (UVA and UVB) radiation is filtered out. As a side-effect, the laminated design improves the stiffness of the roof panels. The outstanding structural properties of the Chiron, including the stiffness of the overall vehicle and crash safety, are maintained.
That's right, you'll be plenty protected from the sun's harmful rays.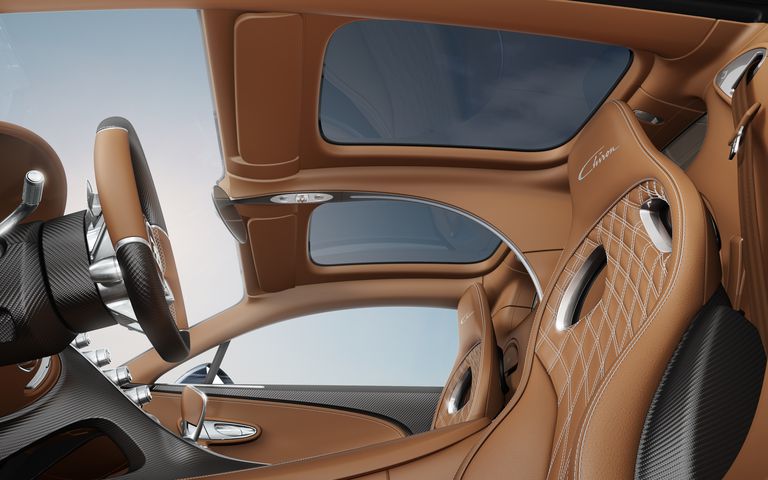 Bugatti will debut the Chiron Sky View during Monterey Car Week in California at the end of August, along with the even higher-performance Divo.
As for how much, exactly, this option will cost? As they say, if you have to ask…