Don't Miss This Amazing Bugatti Exhibit Coming to LA's Petersen Museum
The "Art of Bugatti" exhibit opens October 23.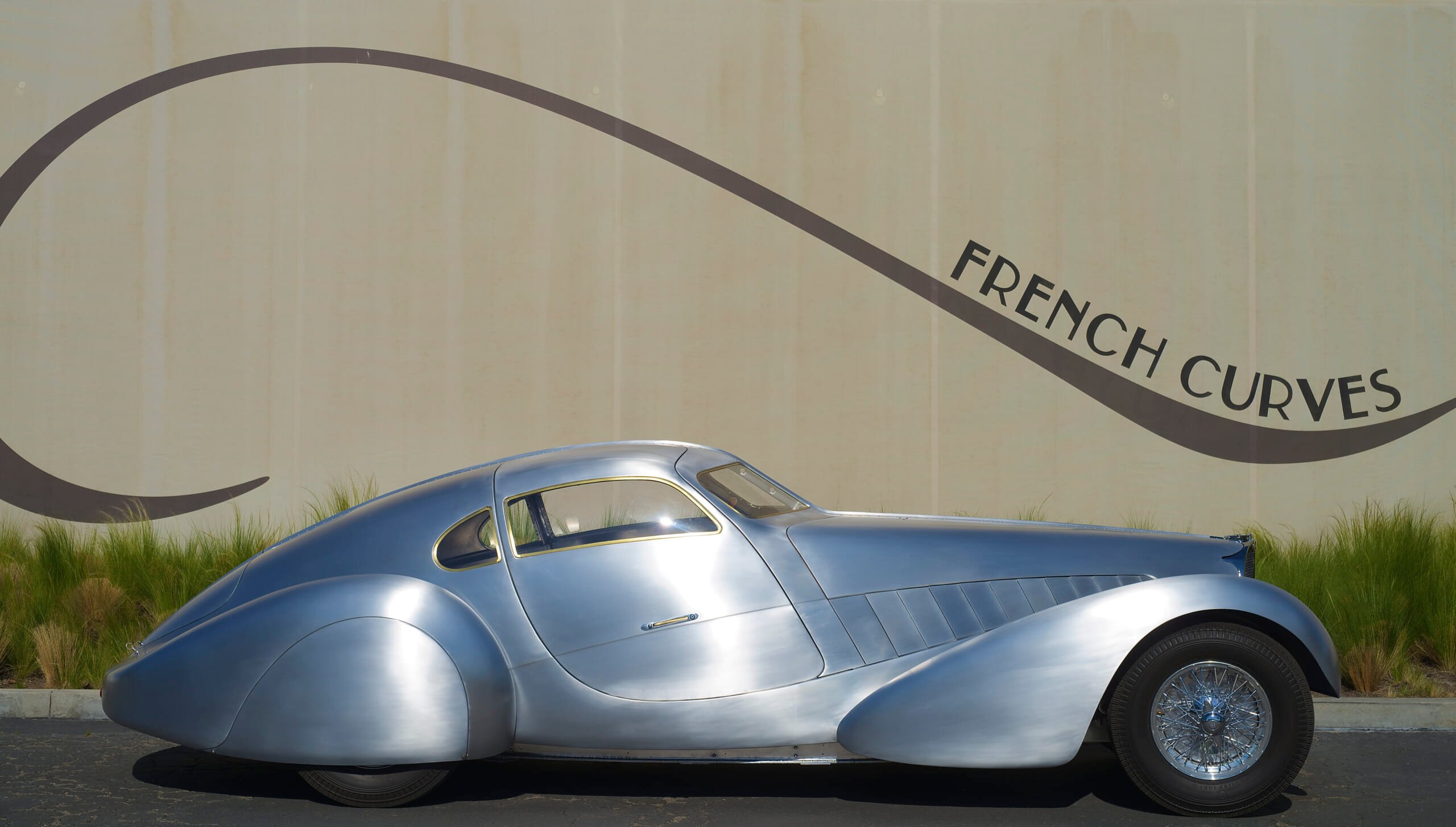 Can enthusiasts who live in or can visit Los Angeles will soon have an unprecedented opportunity to enjoy the legendary Bugatti line in a fashionable setting. Cars such as the Type 41 Royale, Type 57 Atalante as well as modern Bugattis like the EB110 and the Chiron—which made its US debut at last week's Monterey Car Week—will be displayed at the Petersen Automotive Museum in Los Angeles as part of the largest assemblage of cars ever from the fabled French carmaker.
The machines encompass the entire history of the Bugatti automobile company. Included are cars designed by both Ettore Bugatti and his son, Jean, revealing the evolution of Bugatti's style and engineering prowess.

"The Bugattis were an incredibly fascinating family and their history, like all families, is filled with both triumph and tragedy," said Peter Mullin, chairman of the board of directors for the Petersen. "Their incredible aptitude for art and engineering is unparalleled by any family before or since and their legacy is worthy of celebration. It's a great honor to share these works with the public and I'm so pleased that we could bring this exhibition to the Petersen."
In recent years, fine art museums have increasingly hosted exhibits of classic autos, breaking down barriers between fine art artistically-rendered machines. This show will represent a twist on that, with the Petersen Automotive Museum also including fine art produced by Bugatti family members in the exhibition.
"The Art of Bugatti is a show unlike any other and the Petersen is so pleased to be able to share it with our patrons," said Petersen Executive Director Terry Karges. We'll be pleased to take them up on the offer. The exhibit will run for a year, so plan now.