Behold, The Coolest Burt Reynolds Movie Cars
The late actor drove more than just that iconic "Smokey and the Bandit" Trans Am.
Burt Reynolds helped make the black-and-gold 1977 Pontiac Firebird Trans-Am one of the most iconic film cars in history, but the Florida good ol' boy made a slew of classic car chase movies, with enduringly cool rides in each one.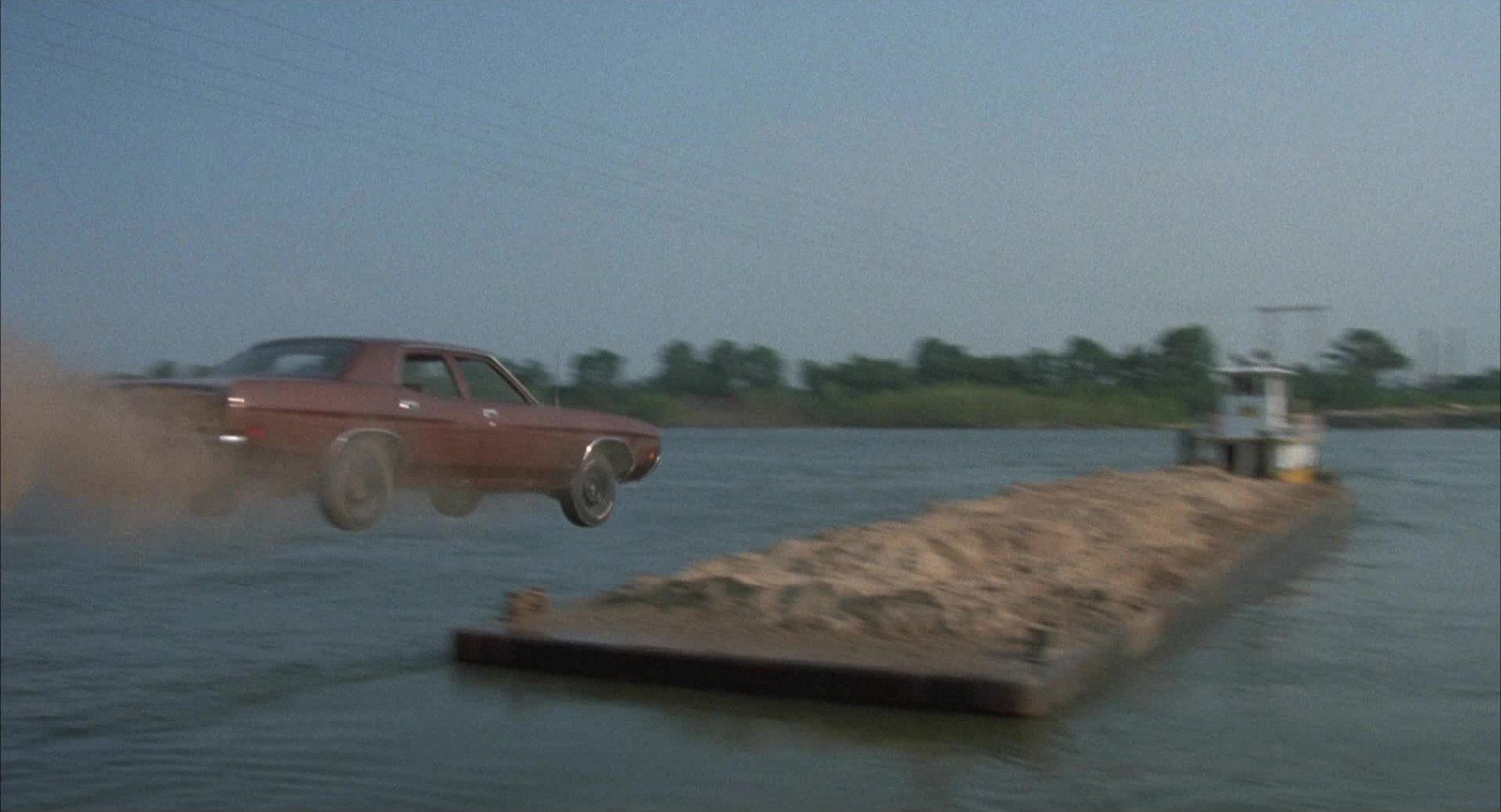 Reynolds practiced his car jumping scenes early on, starting with 1973's White Lightning, in which he played an ex-convict helping federal agents break up a moonshine ring.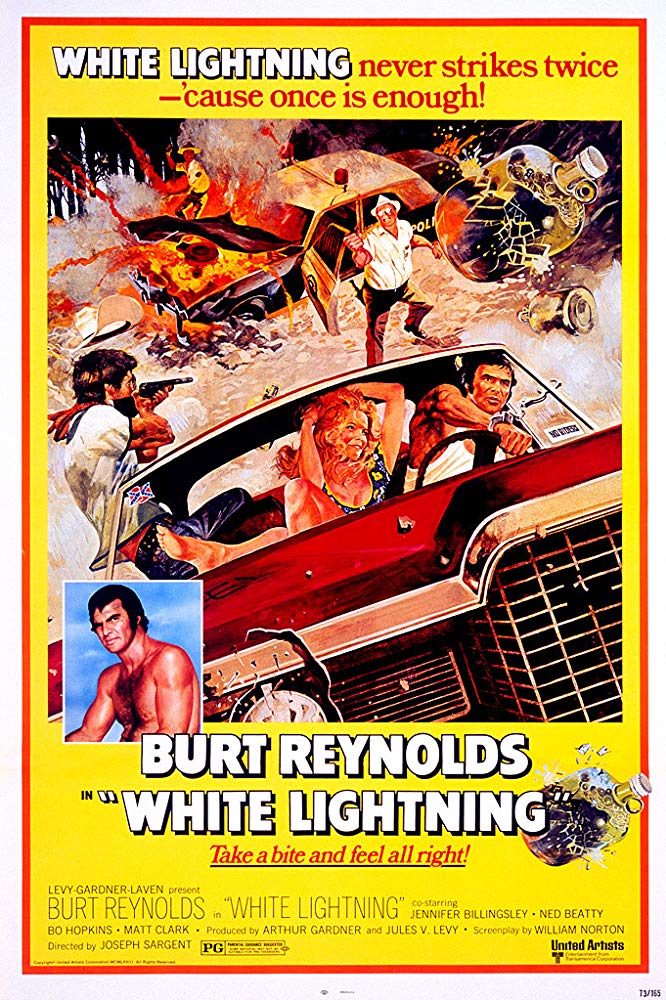 The film's poster touches on themes Reynolds would revisit throughout his career; the clash with police, rambunctious driving and a scantily-clad passenger, natch.
https://www.youtube.com/watch?v=v_sB6gFenUg
Four years later we got fans' favorite, Reynold's signature '77 Trans-Am in Smokey and the Bandit. We've seen cars from the movie sell at auction in recent years for big numbers, and there are now modern recreations that are built on the current Camaro chassis.
The original Firebird was a twin of the Camaro, so the current Camaro is a natural source for Trans-Am Worldwide to create its modern Bandit tribute cars.
The next year, Reynolds followed up on his smash success in Smoky and the Bandit by stretching himself, with a switch from a black '77 Trans-Am and Sally Field to a red '77 Trans-Am and, uh, Sally Field when he played a movie stuntman in Hooper.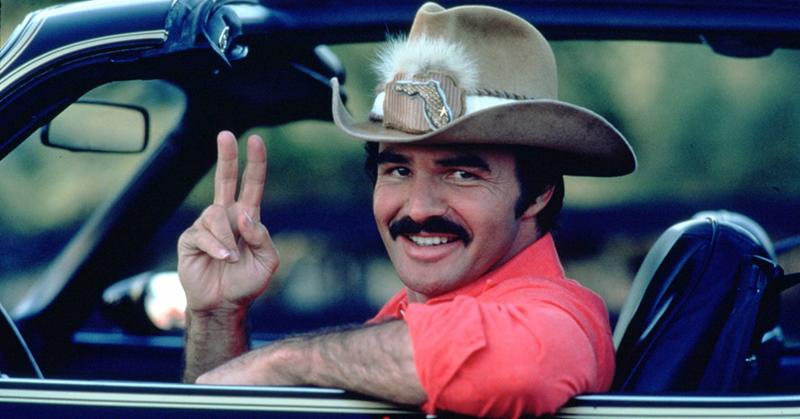 Reynolds returned to a black Pontiac for the 1980 Smoky and the Bandit II. This car featured familiar paint, but an ugly new front end treatment and a weakling emissions control-choked Pontiac 301 small block V8 in place of the '77 car's 400 cubic inch big block.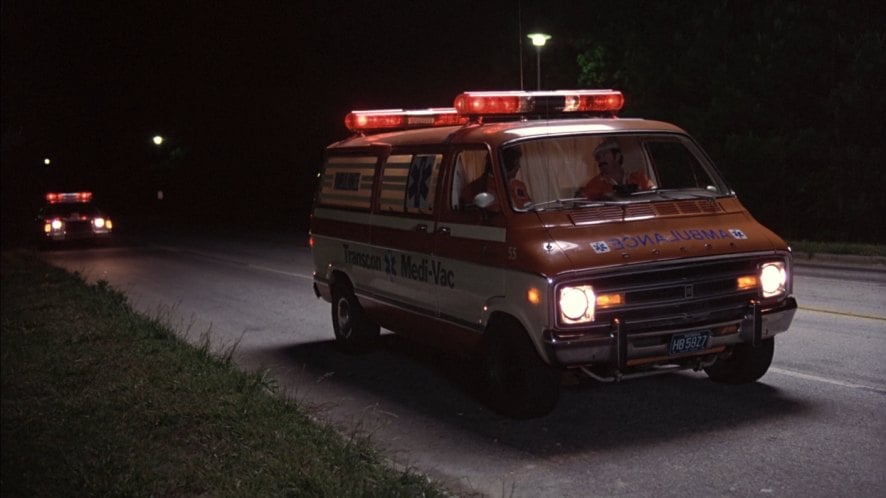 1981's Cannonball Run saw Reynolds trying to outsmart the law rather then outrun them, but using an ambulance to speed across the country with its lights ablaze.
Enough trying to fake people, Reynolds got serious about driving fast by playing a stock car racer in 1983's Stroker Ace, when he drove one of the sleek new '83 Ford Thunderbirds that Bill Elliott used to dominate superspeedway races in the '80s.
Reynolds wrapped up his motorized mayhem era of filmmaking with 1984's better-forgotten Cannonball Run II, which movie critic Gene Siskel named his least-liked movie, and with good cause. We'll choose to just remember the good movies and the good cars.