You Can Own Bo Duke's Own General Lee Charger, But Will You Keep Its Authentic Confederate Flags?
Remember, if you make it to the county line, you can't get arrested.
Mecum Auction
If you always wanted to be one of the Duke boys, here's your big chance, because actor John Schneider ("Bo Duke") is selling his personal 1969 Dodge Charger done up in full "General Lee" stage makeup, while his co-star Tom Wopat ("Luke Duke") may be out of circulation for a while due to a messy drugs/sex assault arrest.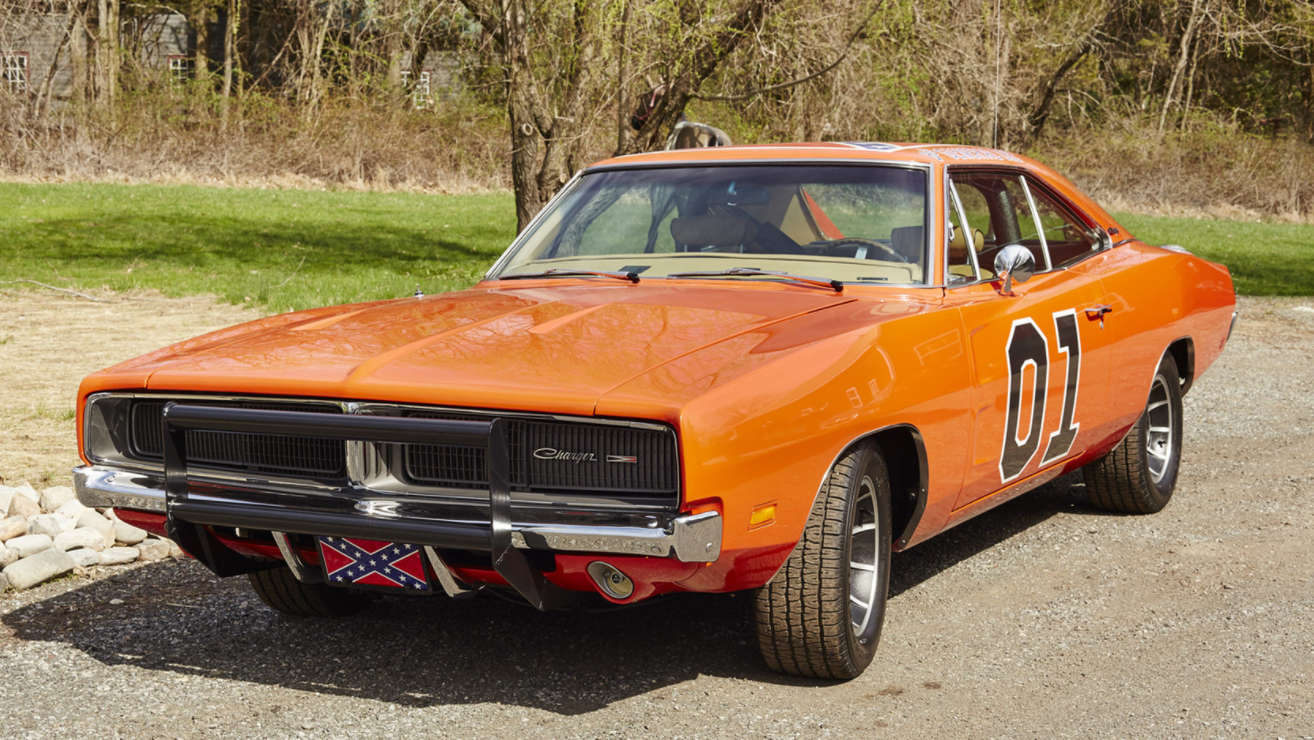 Bo, er, John's General Lee looks the part, down to the period-correct Confederate flag emblems adorning the car, which may not play as well today as when The Dukes of Hazzard took to the airwaves in the late 1970s. The musical air horn that plays "Dixie" is there too.
Other aspects may be less authentic, because that thang ain't got a Hemi innit. Instead there's a 440 "Wedge" Mopar big block V8 under the hood, an engine that was conservatively rated at 375 horsepower in the day.
It is backed up by Chrysler's indestructible 727 TorqueFlite 3-speed automatic transmission, which isn't the sort of transmission a stock car would have employed, but it is convenient for driving around town and it is great for drag racing.
Schneider had many cast members sign this car during reunion events, so you can see signatures from Wopat and the late James Best ("Sheriff Roscoe P. Coletrane"), as well as Schneider himself.
Such cars generally seem to sell for between $20,000 and $80,000, depending on condition and provenance. With those factors in mind, surely this General Lee will top those amounts, though Mecum has provided no estimate.
Save your pennies and head to Mecum Auction's Las Vegas auction Nov. 16-18.