Burt Reynolds' Bandit Edition Trans Am Can Now Be Yours, So Get Excited
Find out how you can get behind the wheel of the Bandit's iconic ride.
Barrett-Jackson Auction Co.
Get excited, people: Burt Reynolds is selling his personal 1978 Pontiac Firebird Trans-Am Smokey and the Bandit replica at the upcoming Barrett-Jackson auction in Scottsdale. A similar car sold last year for $550,000, so don't plan on getting it for cheap.
This car is a replica because it began life as a lesser Formula Firebird, before its conversion to Pro-Touring specifications for Reynolds by Restore A Muscle Car. Thankfully, that conversion did not involve installation of a generic small block Chevy V8.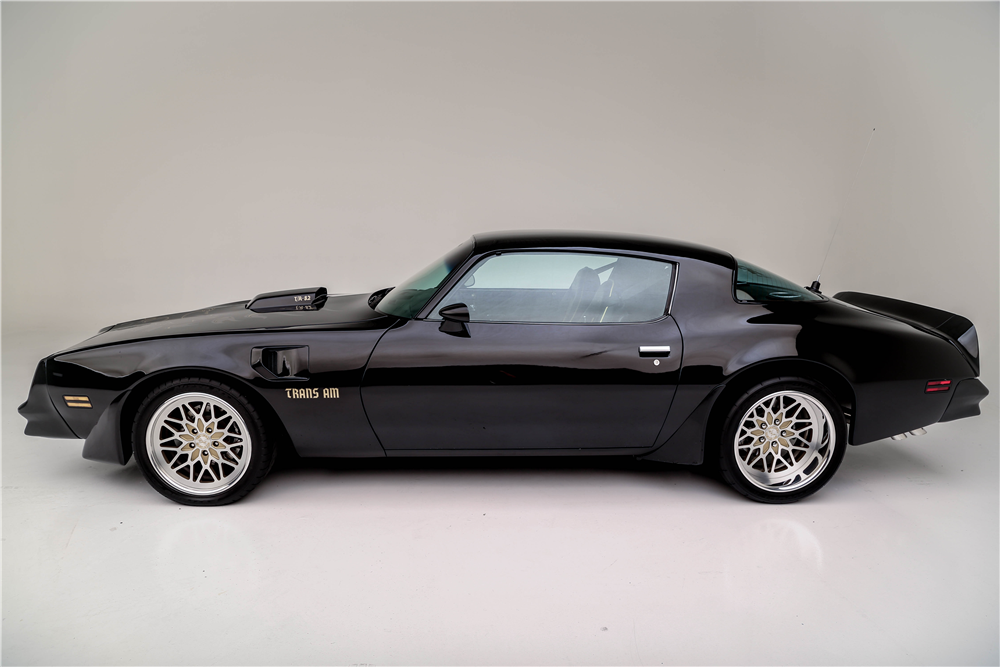 Instead, Butler Performance enlarged the Pontiac big block V8 from 6.6 liters to 8.2 and bolted on high performance Edelbrock aluminum intake manifold and heads, along with other go-fast goodies to produce 600 horsepower of Smokey-eluding speed.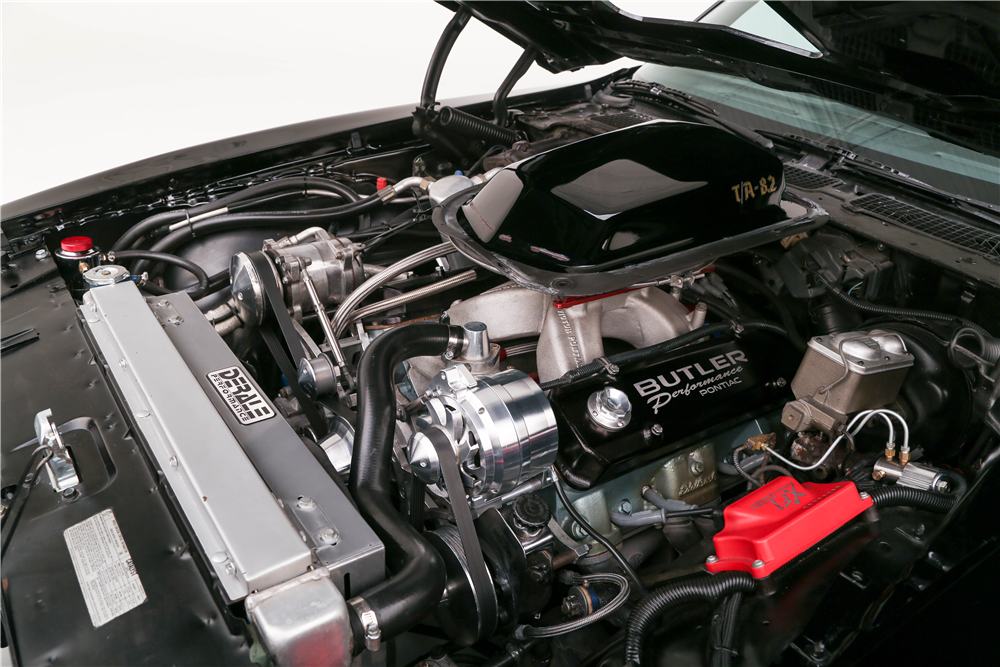 Inside, you can see the car has been upgraded to a Tremec five-speed manual transmission from the four-speed it would have had back in the day. And, naturally, there's a CB radio for keeping tabs on speed traps and chatting with friendly truckers.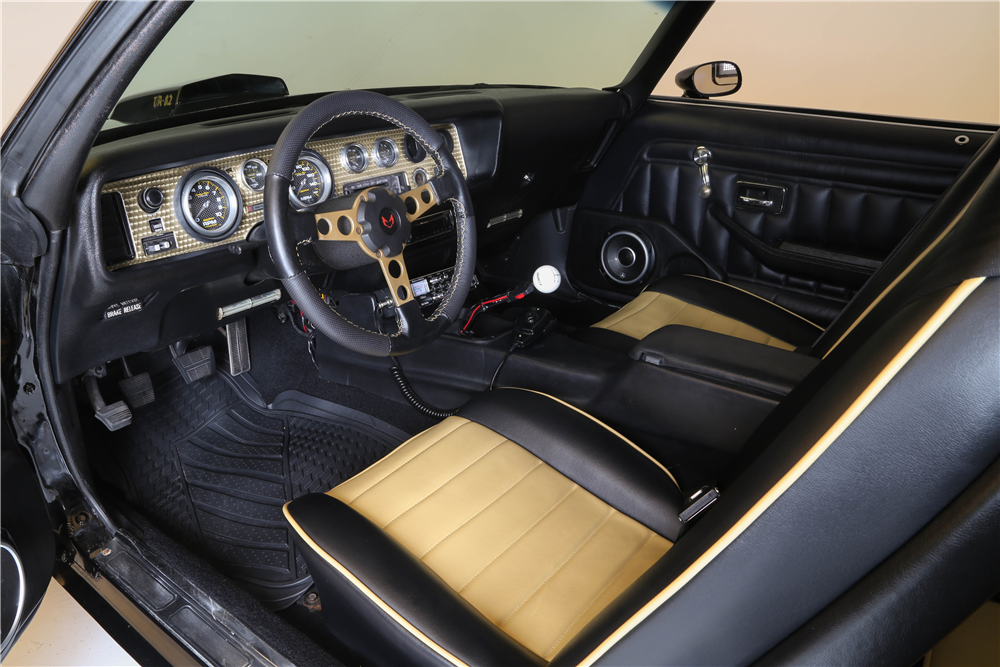 Reynolds' ride rolls on 18-inch aluminum wheels styled in the manner of the 15-inch "snowflake" wheels used on the original cars. They are wrapped in Nitto drag radials for maximum acceleration.
With its newfound oomph and CB radio, this is all Smokey is likely to see of this Bandit. Bring it home with a visit to the Barrett-Jackson auction in Scottsdale.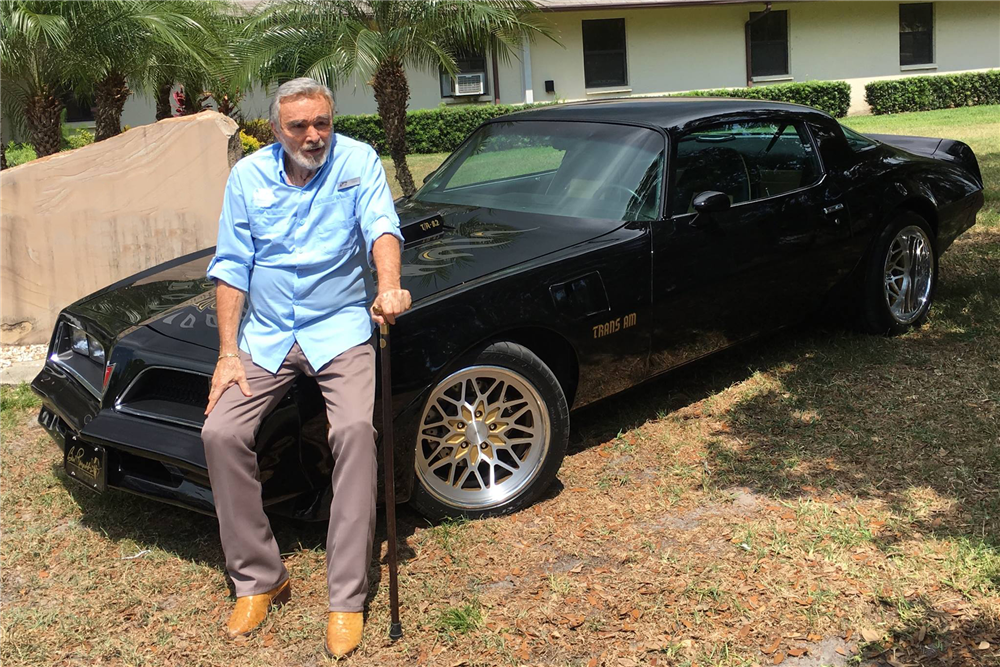 Or, if you prefer something a little newer, consider this modern Camaro-based Bandit, which Reynolds also promotes.