You Can Buy Your Own Military Surplus Humvee
Your trips to Whole Foods will never be the same.
GovPlanet.com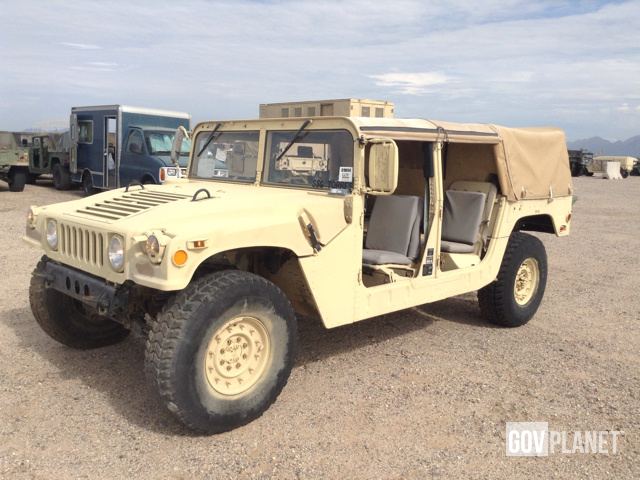 As U.S. soldiers have shifted to using armored vehicles for routine transportation, the military has a surplus of the ultimate off-road machines it has used since the High-Mobility Multipurpose Wheeled Vehicle (HMMWV, or humvee) replaced the original Army Jeep in the 1970s. And now you can buy your very own.
The Army is auctioning its old warriors through a site called Gov Planet, where you can choose from the 238 Humvees currently for sale. For most of the old, tired machines, the price averages between $6,000 and $8,000, though some are more costly.
To buy one, you'll have to file a End Use Certificate, which states that you will be the end user and that you aren't a reseller or exporter, to prevent our awesome trucks from ending up on the evening news as gun platforms for ISIS bad guys, as happened to the Texas plumber when he traded in his pickup.
These war machines are not legal for street use, but with some modification and some expert navigation of government bureaucracy, it is possible to title one to drive on the street. Gov Planet even offers a legalized Humvee at the much higher price of $24,000 for the street-legal black beauty.
While that represents a healthy premium over the price of the off-road-only Humvees, it is still a substantial discount to the $80,969 average price of the 205 street-legal Hummer H1s offered for sale on Autotrader.com. As for parking one of these monstrosities once you get it home, you are on your own.