You Can Buy Rodney Dangerfield's Yacht from 'Caddyshack'
"Hey, you scratched my anchor!"
Richard Phillips via WSJ.com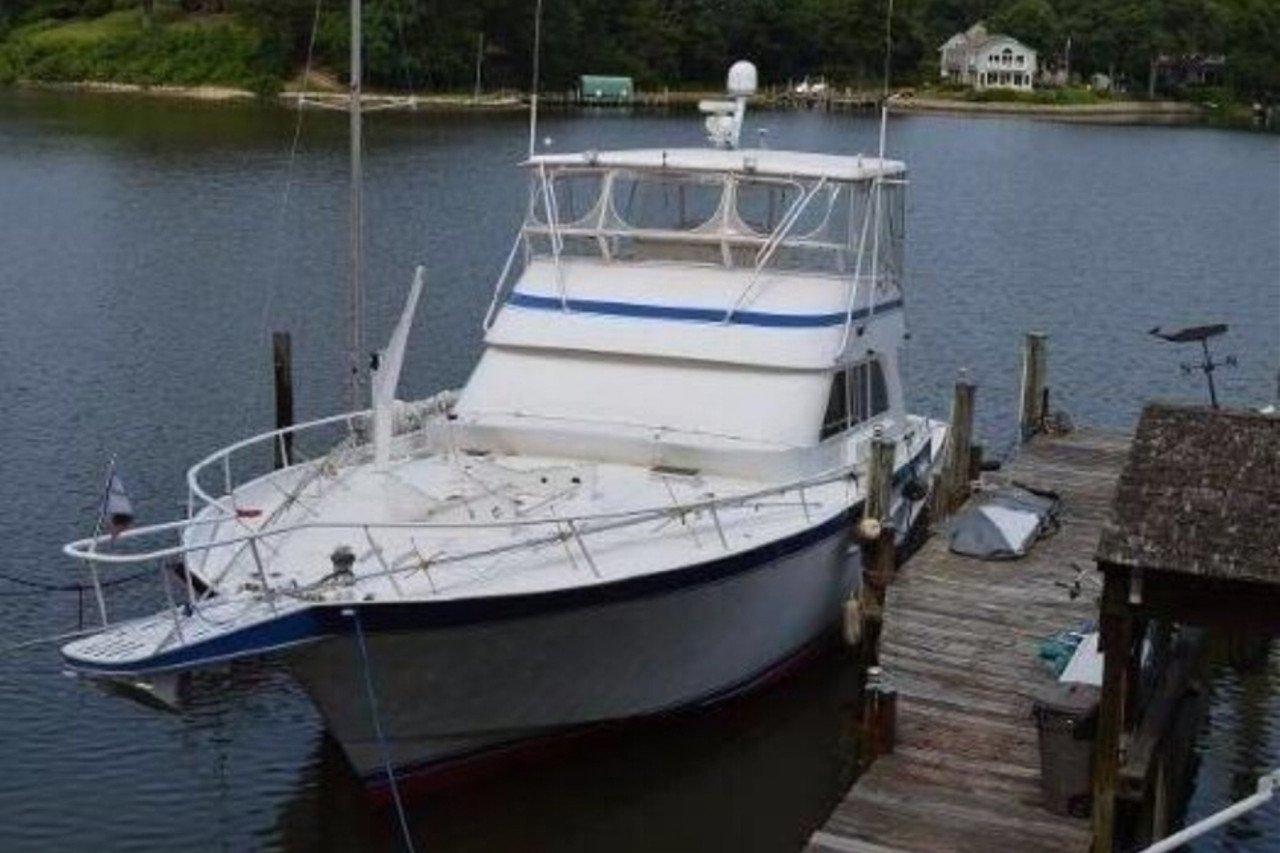 Our long national nightmare is finally over: the 60-foot Striker yacht Rodney Dangerfield's character piloted in Caddyshack has been located and it is for sale. Asking price: $129,000.
The Wall Street Journal applied its editorial resources to crack the case, finding the boat, now named "Big Dog," tied up to a dock in the sailing mecca of Annapolis, Md. Richard Phillips confirmed the yacht's authenticity as the one whose anchor memorably dropped through a smaller sailboat in the movie, prompting Dangerfield to complain, "Hey, you scratched my anchor!"
Phillips was the 27-year-old son of Striker's founder, so when the production crew selected the boat for use in the film he was drafted into duty captaining the yacht, then named "Seafood."
Phillips shaved his mustache and dyed his hair gray to stand in for Dangerfield while the crew filmed in Key Biscayne, Fla. "Rodney never touched the controls," Phillips told The Journal.
It turns out that the classic film could have been even more memorable. Phillips recalls shooting a scene with four naked actresses sunning on the bow, but unfortunately that didn't make it into the film. "I guess that scene was a little bit too risqué," he concluded.
"It was the best time of my life," Phillips recalls. No doubt.