Meet the 2020 Cadillac CT5, A Sporty New Luxury Sedan
Caddy lovers, rejoice.
Cadillac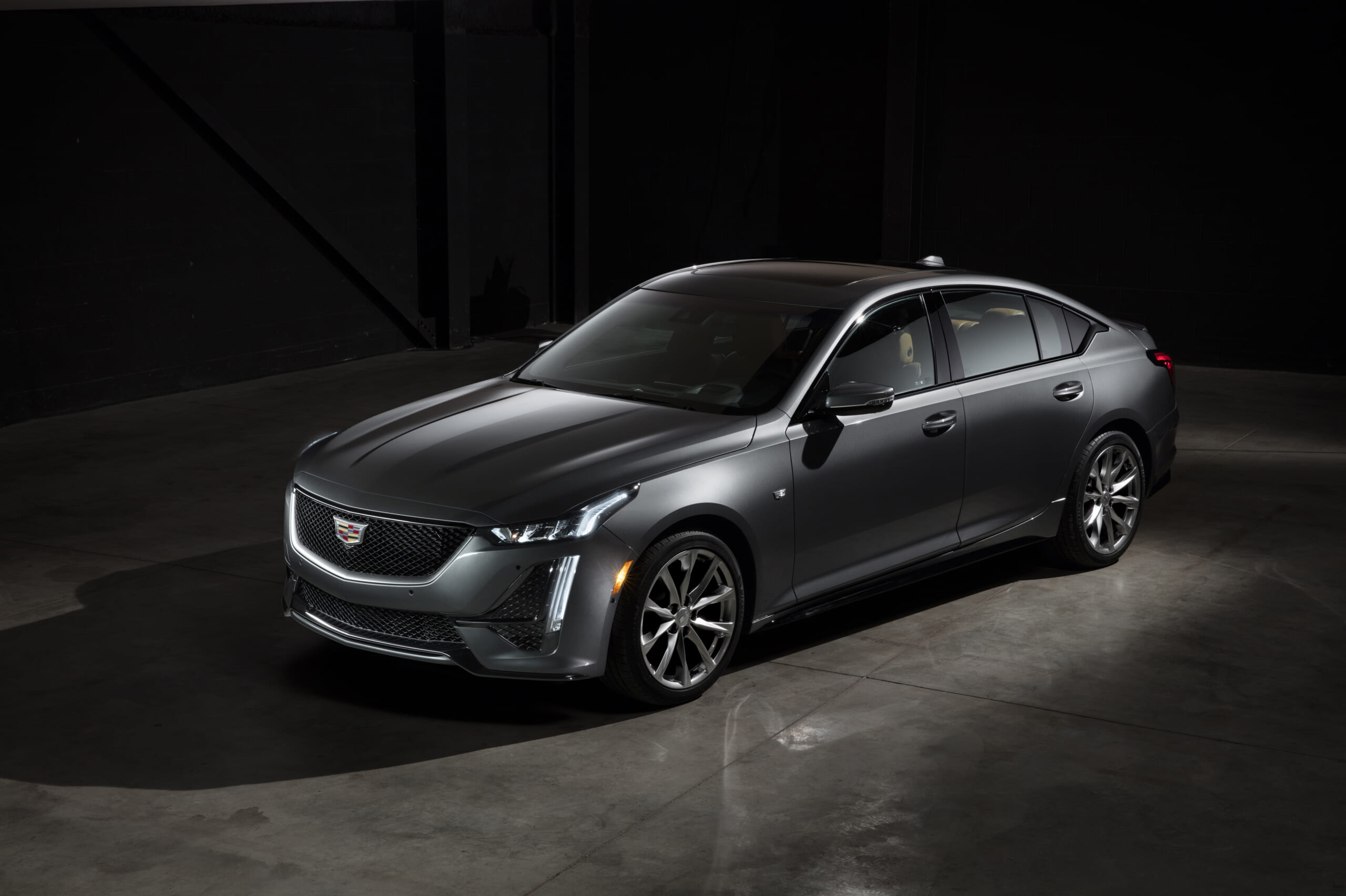 Cadillac is replacing the CTS with an even swankier and sportier luxury sedan called the CT5. 
The American automaker's newest Caddy will be available in either Luxury or Sport trims, each with different lines and drive feel.
A 2.0-liter, turbocharged in-line four comes stock, but a heftier 3.0-liter twin-turbo V6 will be available as an option. 
Depending on which one is under the hood, the CT5 will receive one of two new rear-mounted badges indicating output. 
Motor Trend has further details: 
The back end will sport a new badge that says 350T, meaning the 275-hp turbocharged 2.0-liter engine will deliver approximately 350 newton meters (Nm) of torque (295 lb-ft).

The 3.0-liter generates about 404 hp and 400 lb-ft of torque, which would require a torque-figure badge that rounds up to say 550T. The "T" denotes turbocharged.
Both engines will be mated a 10-speed automatic transmission that feeds power to the rear wheels. An all-wheel version will also be offered. 
Cadillac says the powertrain boasts the latest evolution of GM's Alpha platform, which, as Robb Report notes, is also used in the ATS, CTS, CT6 and Chevrolet Camaro. 
The interior is significantly nicer than the outgoing model, with a premium wood accents in the dash and doors, Cadillac's next-gen CUE interface, Bose Performance Series speakers, and what looks like a slick rotary controller. 
Before the CT5 is officially unveiled at the New York Auto Show in April, Cadillac is releasing a series of admittedly gimmicky teasers designed to prompt a physical reaction from viewers via "autonomous sensory meridian response (ASMR)." 
Give it a try below: 
https://www.youtube.com/watch?v=8JazaHLgqMQ
Zoe Kravitz would definitely approve.