Cadillac Reveals New Design Direction With Escala Concept
Caddy just unveiled their next big, bad flagship sedan.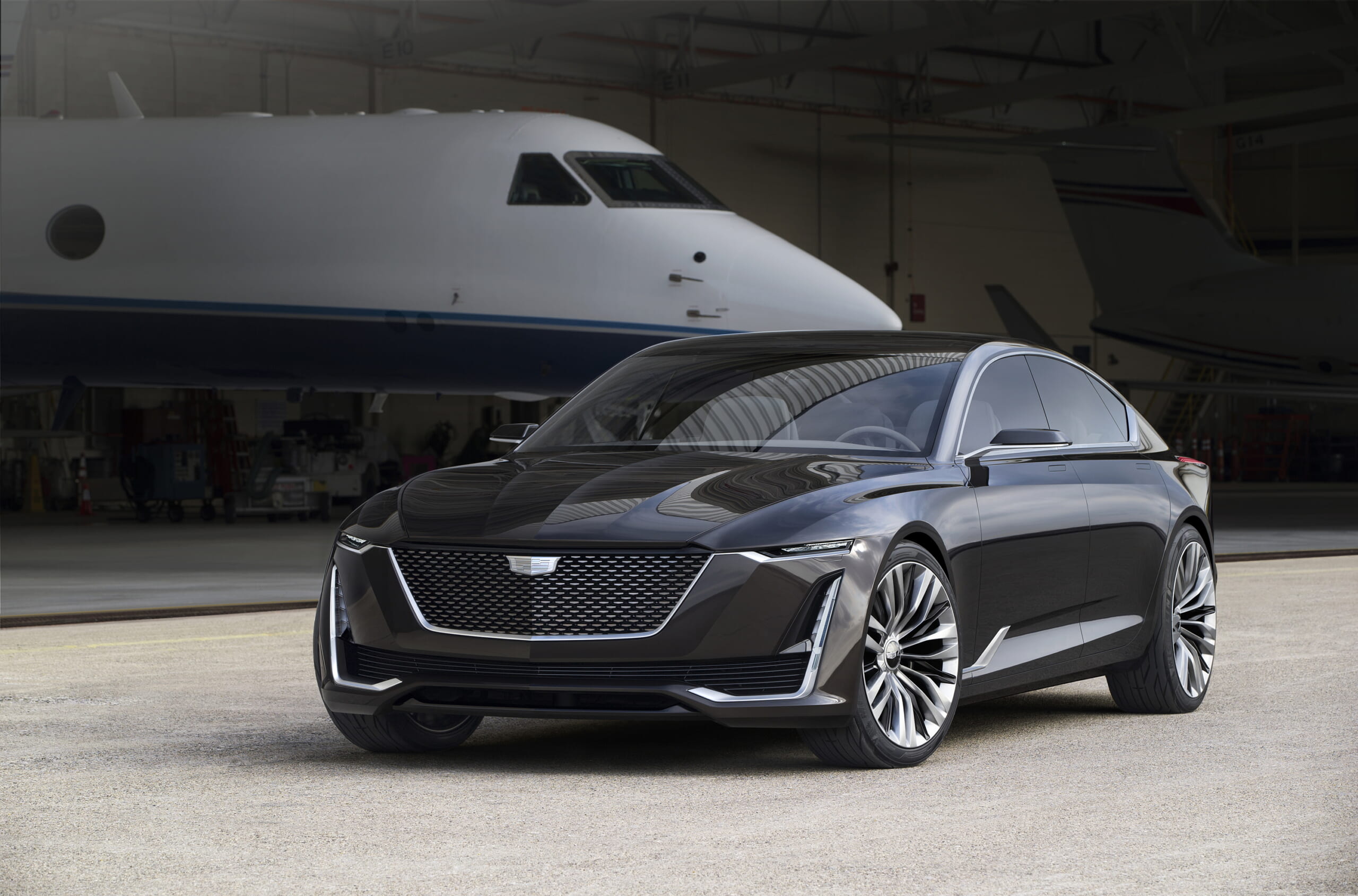 Cadillac wowed visitors to Monterey Car Week with the unveiling of its Escala Concept, a large four-door design study that points the way for the styling of all future Cadillacs. Escala is no pie-in-the-sky concept because it is built on the existing underpinnings of the current CT6 model, making it nearly production-ready. "Escala" is "scale" in Spanish, hinting at the car's mammoth 210-inch length.
That makes Escala six inches longer than CT6.  Another difference is that it is a hatchback, along the lines of the Audi A7. Escala follows up earlier concepts that have also helped chart a new styling course, such as the delicious Elmiraj coupe and the Ciel convertible.
"Escala is a concept with two clear objectives," said Johan de Nysschen, president of Cadillac. "First, Escala is a statement of intent for the next iteration of the Cadillac design language, and also technical concepts in development for future Cadillac models," he said. "Secondly, Escala builds Cadillac's aspirational character, signaling the brand's return to the pinnacle of premium."
Cadillac had a similar message back in 1999, when it secretly revealed to dealers and journalists the edgy, F-117 Nighthawk stealth fighter-informed design study that ultimately became the 2003 Cadillac CTS. 
That was the foundation of the "Art and Science" form language that has underpinned Cadillac design ever since. But the Gulf War stalwart F-117 has been retired from service and Art and Science is (over)due to follow after a production run of 14 years so far.
Escala's design retains the vertical lighting theme that was a signature of Art and Science, evolving it to feature organic LED lights that are smaller than before. 
The concept car employs depth of its surfaces to provide apparent substance, with a 3-D surface on its grille and two layers of spokes in its 22-inch aluminum wheels.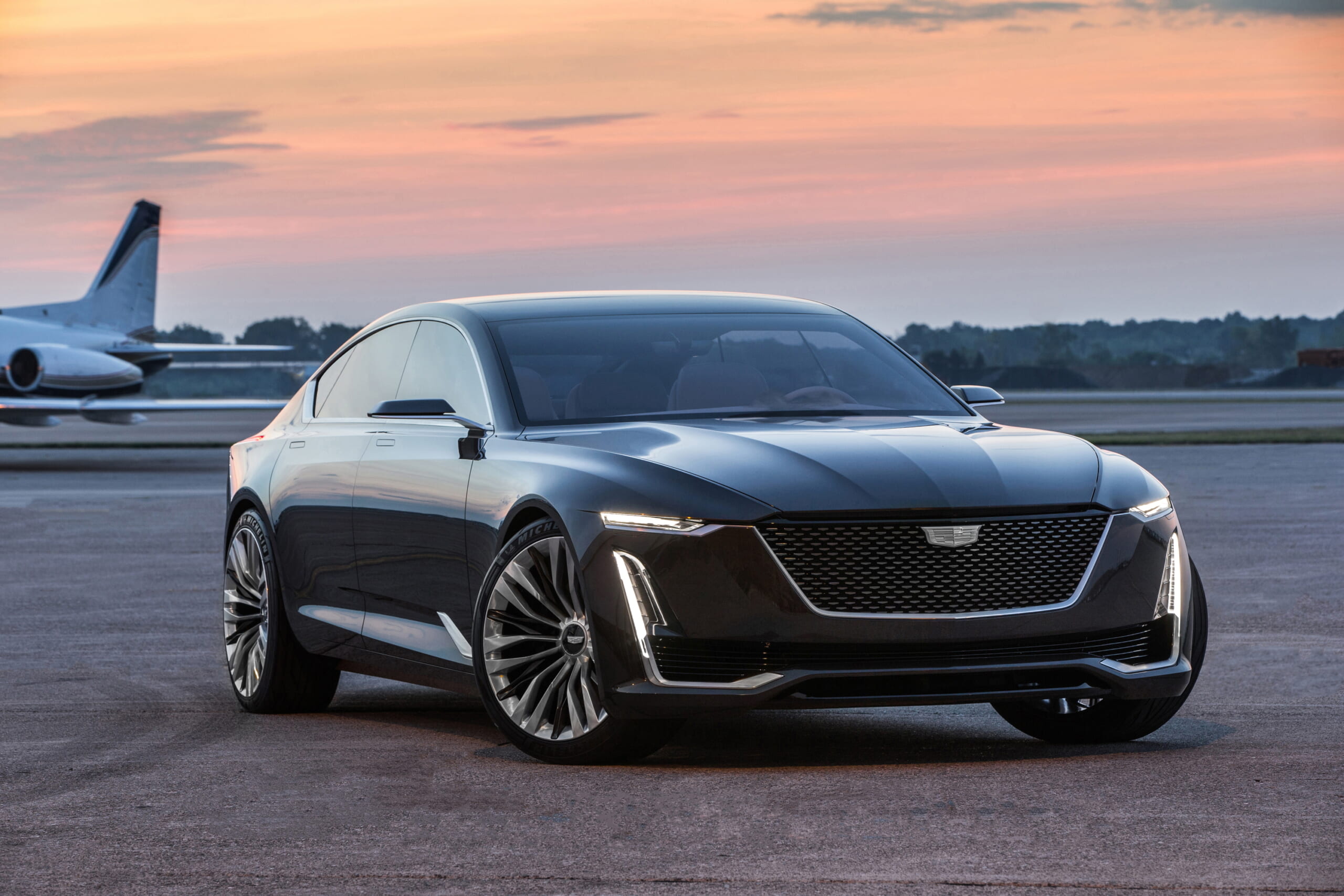 The Escala concept previews more than just sheetmetal, as the car is propelled by a planned 4.2-liter twin-turbo V8 engine that is not yet in production, according to Cadillac. This motor employs cylinder deactivation technology to let it run on four-cylinders, saving fuel when the demand for power is low. 
In 1981 Cadillac pioneered the concept of cylinder deactivation before the technology to execute it well was mature, producing the V-8-6-4 engine that was quickly dropped when the car's computer provided insufficiently powerful to run the engine properly.
Unlike that primitive computer, Escala looks like it will have the needed oomph to propel Cadillac into the future it has been desperately seeking.