2019 Cadillac Escalade Sport Edition is a Murdered-Out Luxury SUV
Bigger and blacker.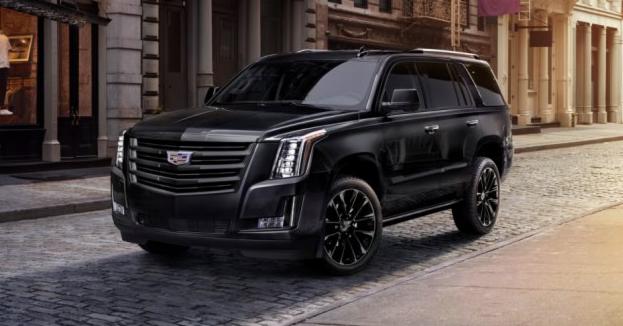 Cadillac
Cadillac's flagship SUV just got a menacingly murdered-out new look. 
GM's upscale marque unveiled the blacked-out 2019 Escalade Sport Edition at the Los Angeles Auto Show. 
Available exclusively on the $80,000 Luxury, $85,000 Premium Luxury and $95,000 Platinum models, the splashy new ride gets glossy black grilles, window and body moldings, as well as 22-inch wheels decked out in a "Midnight Silver" finish. 
As CNET notes, the package is purely an aesthetic upgrade. It has the same 420-horsepower, 6.2-liter V8 and Magnetic Ride Control that come standard in all Escalades. 
https://www.instagram.com/p/BqX-JOng59g
"Two decades after its introduction, the Escalade remains the segment's benchmark and sales leader," Cadillac president Steve Carlisle said in a press release. "The Sport Edition extends that momentum in response to customer and dealer demand for a dark and aggressive look."
This year's LA Auto Show has definitely spawned more exciting announcements, including first official looks at the ultra-quick Rivian electric pickup and the half-pickup, half-Wrangler Jeep Gladiator. 
But for an extra $2,700, the Sport Edition will surely turn more heads than a regular Escalade will.