Believe It or Not, this Batmobile-Like Beast Is a Cadillac
What would grandpa think?
General Motors Co.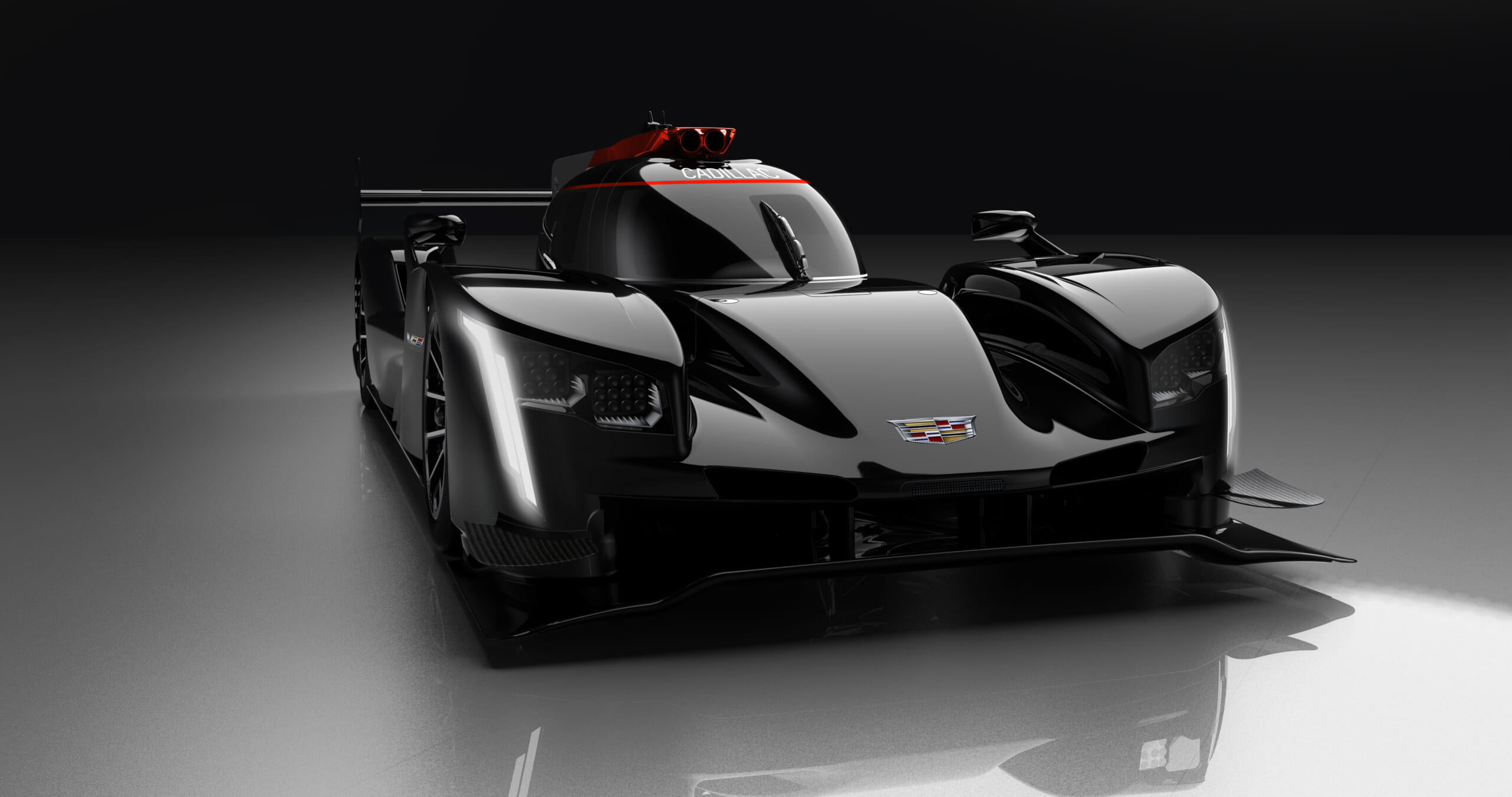 After a 14-year hiatus, Cadillac is returning to big-league prototype sports car racing, with a new contender that will debut at the 24 Hours of Daytona in January racing in the IMSA WeatherTech SportsCar Championship series.
The awkwardly-named Cadillac DPi-V.R would make a solid password, but it isn't much of a name for a car from the Eldorado and Escalade company. 
To decode it, the "DPi" part comes from the International Motor Sport Association's name for the car's racing class, which is called "Daytona Prototype, international." The "V" is Cadillac's nomenclature for its high-performance models like the incredible CTS-V we drove at the Road America track. And the "R" presumably indicates that this is a race car, in case you missed that part.
The lyrically named DPi-V.R uses a Le Mans Prototype 2-category chassis built by Italian constructor Dallara and wrapped in bodywork styled by Cadillac's team. "The studio embraced the opportunity to interpret the Cadillac form language, line work and graphic signature for this premier prototype racing application," said Andrew Smith, Global Cadillac Design executive director. "Every detail of the final design was selected to support the car's on-track performance and unmistakable Cadillac presence."
It is powered by a mid-mounted 6.2-liter V8 with roots connecting it to the engine in the CTS-V.
"The Cadillac DPi-V.R further strengthens our V-Performance portfolio, placing Cadillac into the highest series of sports car racing in North America," crowed a proud Johan de Nysschen, president of Cadillac.
Cadillac went sports car racing with prototypes at Le Mans in an underfunded effort that was killed off just as it was becoming competitive. Wayne Taylor was a driver at that time and he now runs one of the two teams that will race the DPi-V.R at Daytona this year. 
"I feel there is a lot of unfinished business," Taylor said. "Now we need to win and I believe we have a great team if people around us as well as the best sponsor in the world Konica Minolta."
Action Express Racing is the other Cadillac team for 2017. Come January, may the best team win.