Meet The World's Most Magnificent Café Racers
These custom-built BMW motorcycles are beautifully badass.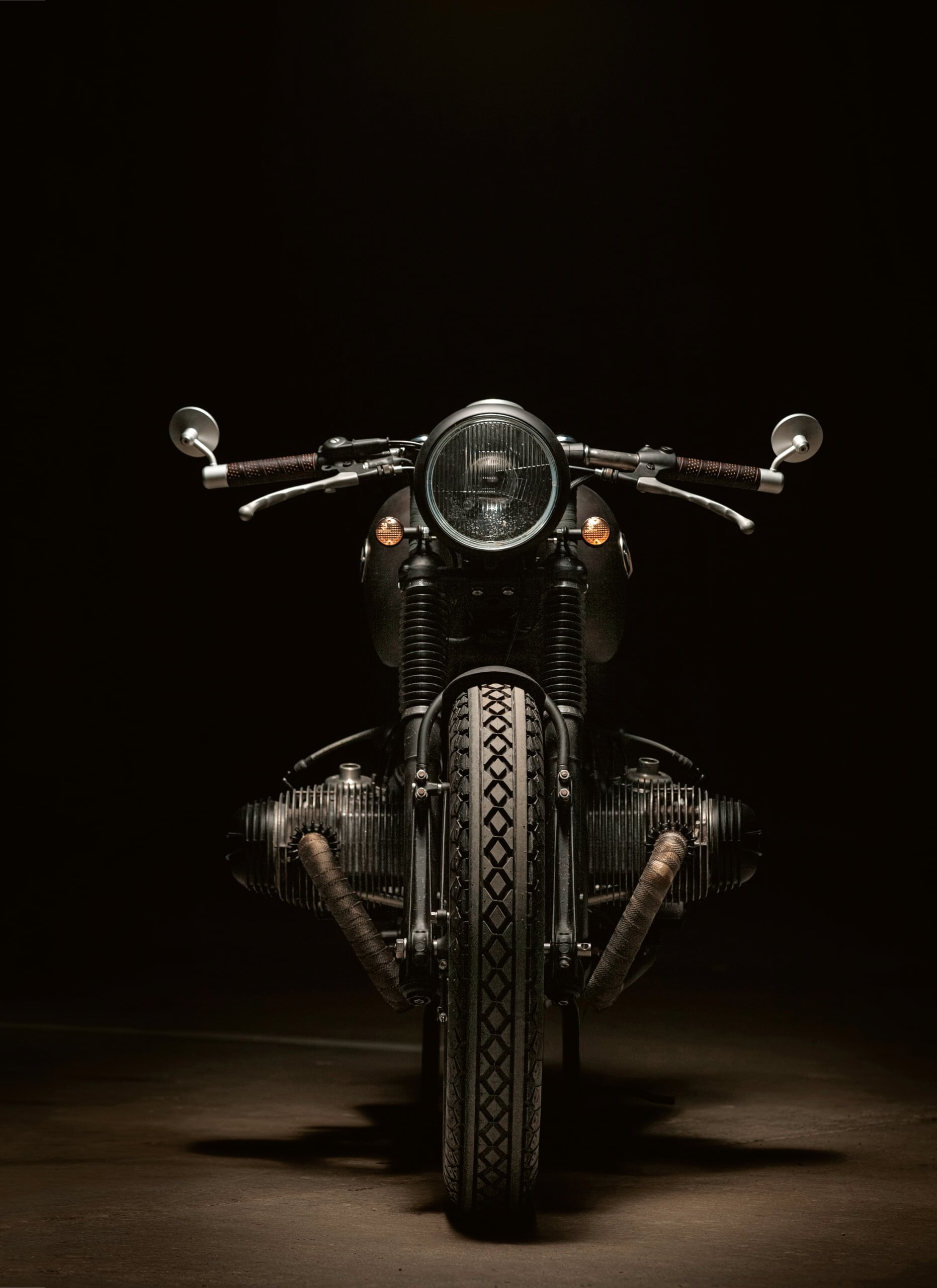 The R series is BMW's longest-running nameplate, almost a century old and known around the globe for motorcycles that have dramatically transformed in shape, style and performance over time. As a result, the R has become the canvas of choice for some of the most unique and inventive shops in the custom motorcycle world. 
Many builders appreciate the simplicity of the vintage originals, adding to and subtracting from them until they've created something entirely new, while others enjoy the challenge of refashioning the intricately assembled bikes BMW makes today, resulting in a burgeoning crop of customized R series that continues to get deeper and more varied by the day. Rad is slang for motorcycle in German, and these three modified BMWs just might be the raddest of the Rad.
Rough Crafts' Bavarian Fistfighter

– Bike: 2015 BMW R nine T
– Engine: 1.2L two-cylinder boxer
– Transmission: 6-speed
– Build time: 3 months
– Notable modifications: Custom rear suspension, Sato Racing rearsets, Roland Sands Design engine covers
Master builder Winston Yeh, who plays frontman for the Taiwanese motorcycle shop Rough Craft, teamed up with BMW's Motorrad division on a mission to create something sensational out of an all-new 2015 R nine T. The result was the showstopping Fistfighter, a perfectly proportioned bike that integrates new technology with vintage design cues. 
The gas tank has a retro BMW motif, an old-school ribbed saddle sits above the adjustable rear damper, and the wheels, based on the traditional snowflake design, have been wrapped in Pirelli racing tires. Once you start to notice the details—the front café racer cowl, those turn signals integrated into the ends of the handlebars, the gloss black velocity stacks sprouting from the boxer engine's backside—you realize just how meticulously imagined the Fistfighter truly is.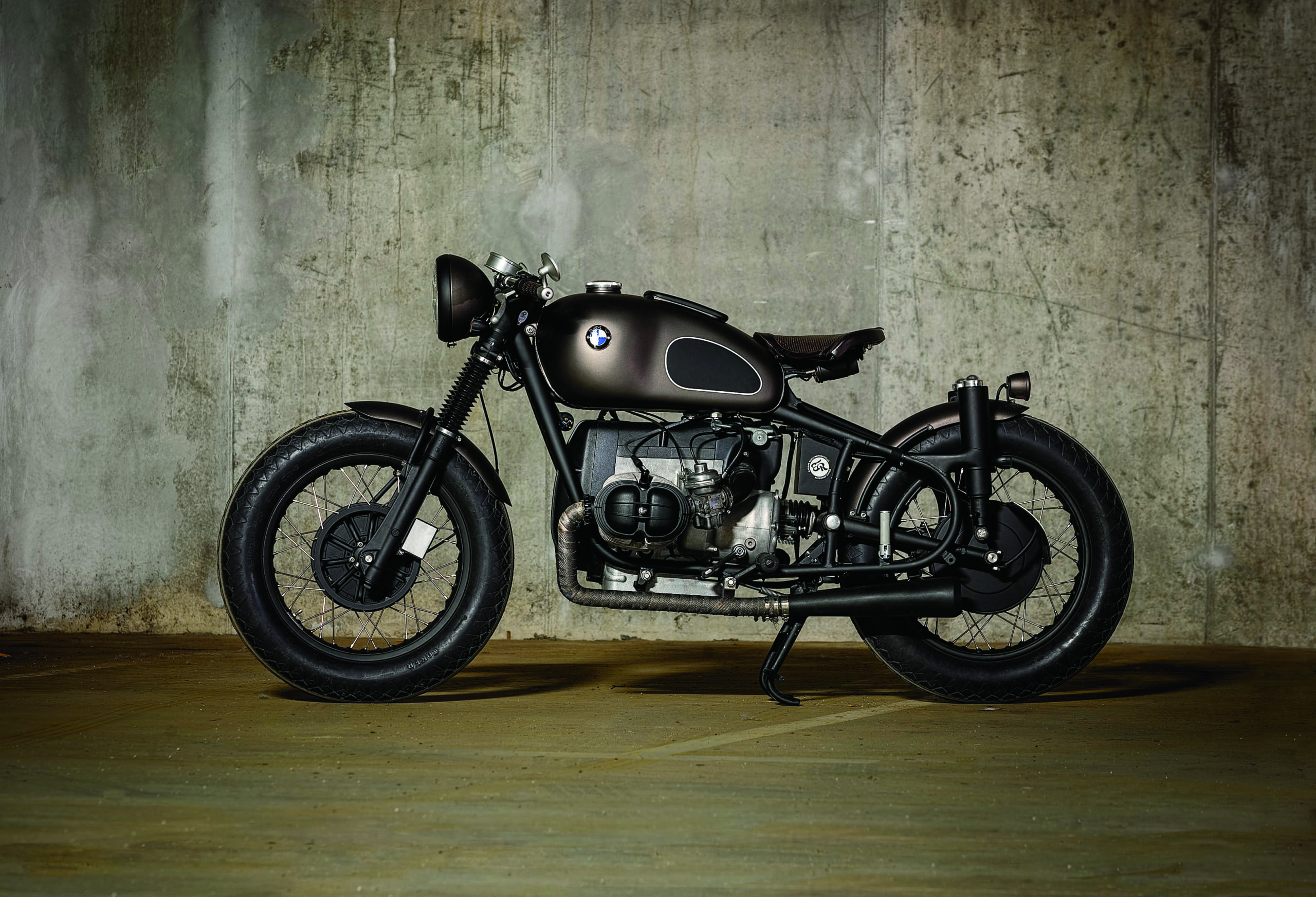 ER Motorcycles' Mobster
– Bike: 1983 BMW R80
– Engine: 0.8L two-cylinder boxer
– Transmission: 5-speed
– Build time: 6 months
– Notable modifications: Custom subframe, unique exhaust, Motogadget motoscope speedometer, Tarozzi handlebars
The crew from Slovenia-based custom shop ER found the frame of a rare 1983 BMW R80 in a farmer's barn, and after a six-month build, the only stock parts left were the transmission and the foot pegs. The Mobster was assembled from aftermarket pieces like a Motogadget speedometer and plenty of elements from BMWs of yore, like the forks, shocks and rear rim, which comes from an R69S. 
ER handled the really difficult fabrication in-house, crafting the bobbed seat pan, fenders, unique exhaust system and brand-new subframe from scratch. The overall design is a minimalist balancing act between elegance and edge. "We named it 'Mobster' because we all agreed it has that badass look only real gangsters have," says founder and lead creative Blaž Šuštaršič.  
Diamond Atelier's DA#3
– Bike: 1994 BMW R100R Classic
– Engine: 1.0L two-cylinder boxer
– Transmission: 5-speed
– Build time: 4 months
– Notable modifications: Custom wire-spoke wheels, Gilles handlebars, Tarozzi rearsets, Magura levers
A signature 0.17-karat diamond is set in the upper triple clamp of the DA#3, which began life as an immaculate 1994 R100R Classic before Munich-based builders Tom Konecny and Pablo Steigleder of Diamond Atelier tore it to bits. 
The low and imposing machine they remade has all-new electronics, a modern Yamaha headlight, a hand-sewn seat, Brembo brakes, a titanium Akrapovič exhaust and gorgeous Tarozzi rearsets, which all come together in a way that's aggressively all-business. As the name suggests, the DA#3 is only Diamond Atelier's third project. Several more builds are in the works, including a BMW R100R, which has this opulent German garage poised to become the sweetheart of the custom community.