The Supercharged Callaway Camaro Is a 740-HP Hellcat Killer
It doesn't play nice.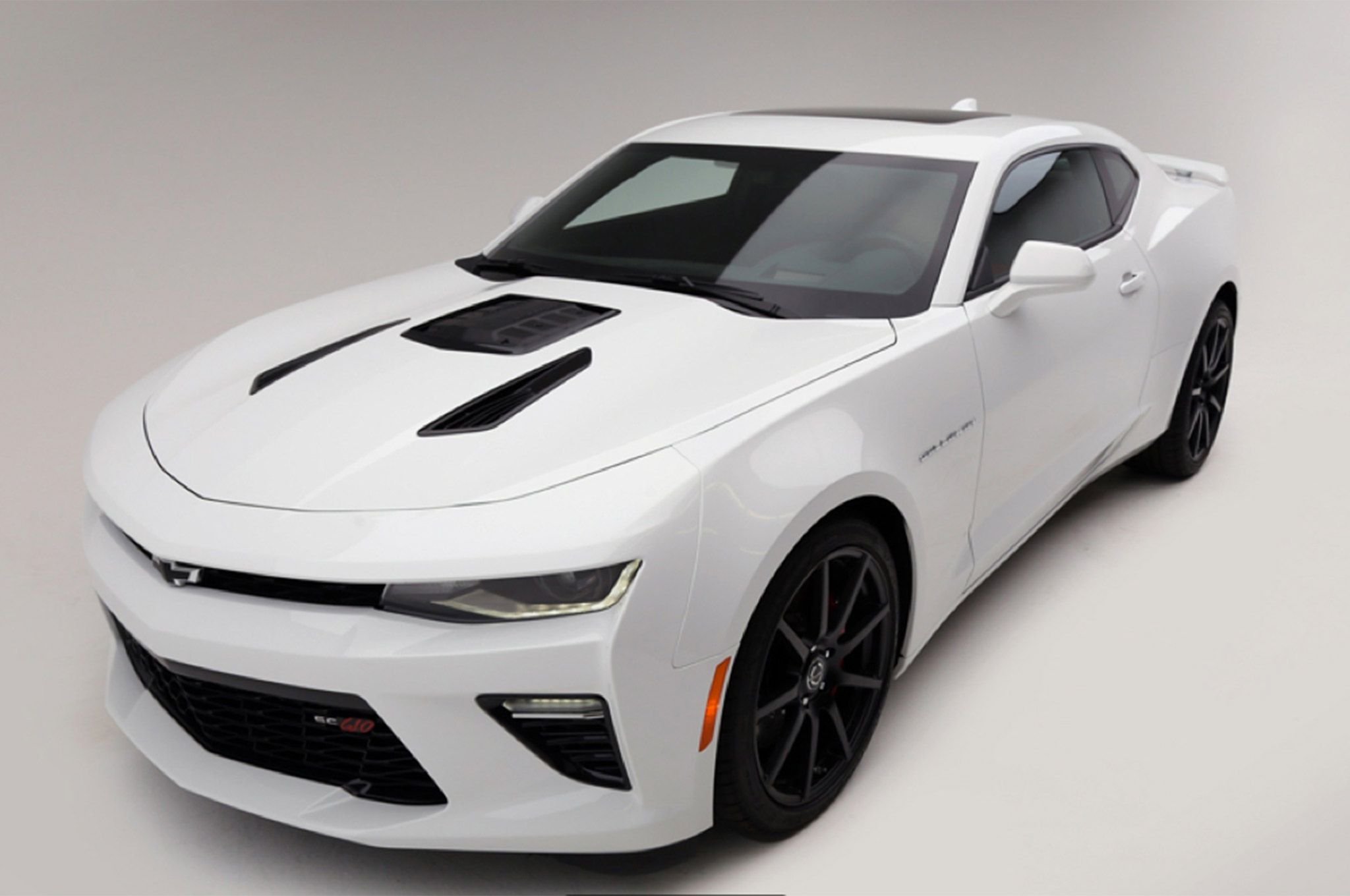 Tuners like Connecticut's Callaway Cars make their living giving customers even more of a good thing, though car makers' recent high-powered products must surely make that task harder than ever.
Chevy Camaro ZL1s roll out of the factory with 640 supercharged horsepower, which is obviously insufficient for making a grocery run without the milk spoiling before you get home. So Reeves Callaway's team has pumped up the car's output by 100 horsepower, to create the Callaway Camaro SC740. 
They do it by bolting on 2300cc Eaton supercharger in place of the factory 1740cc unit. They also designed a new supercharger housing and integrated intake manifold to reduce intake air temperatures, for increased power.
Callaway is best-known for its speedy tuned Corvettes, but the company has diversified into building speedy Camaros, Tahoes and Suburbans too.
The special introductory price for Callaway's SC740 Camaro Package is $16,995, after you've already bought your $54,995 ZL1 from Chevy.  On January 3, the price goes up to $17,995, so act now.