The Camaro ZL1 Hits an Official Top Speed of 198 MPH, Which Is Very Fast
It ain't 200, though.
General Motors Co.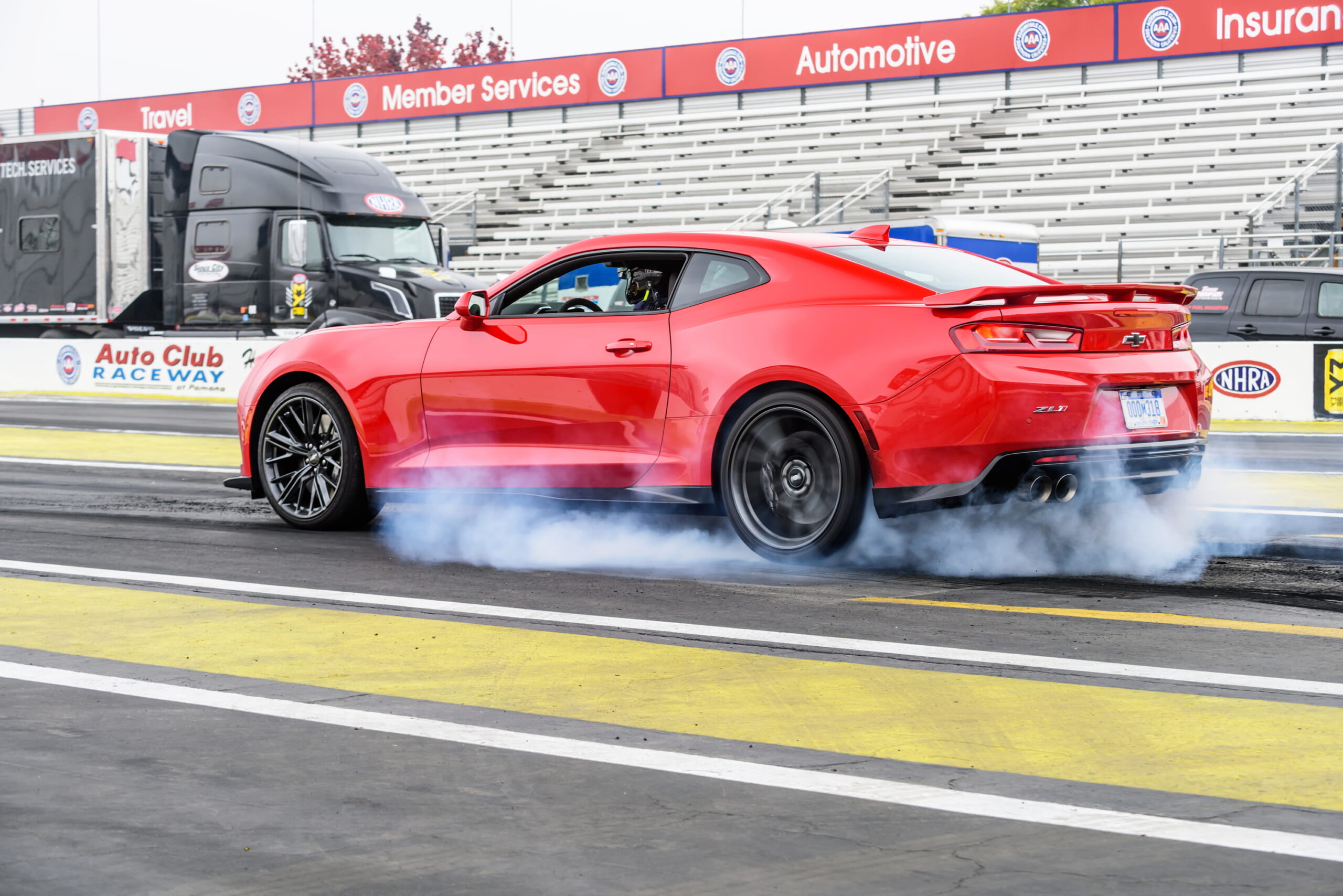 With the absurdly lofty expectations of modern hyper-powerful performance cars, the 650-horsepower 2017 Chevrolet Camaro ZL1's high-speed testing amounts to mere warning track power, as it "only" produced a two-way official top speed of 198 mph.
That wasn't quite enough to clear the 200-mph home run fence cleared by fellow heavy hitters, the 650-horsepower Ford Mustang GT500 and 707-horsepower Dodge Challenger Hellcat.
The likelihood that any actual owners will ever experience these speeds are vanishingly close to zero, because even race tracks are too small to achieve terminal velocity. That means a visit to the Bonneville Salt Flats during the annual speed record runs or renting a mammoth test track like Germany's Automotive Testing Papenburg GmBH proving ground as Chevrolet did to test the Camaro.
Running the track twice — once in each direction — to ensure a fair average top speed, the Camaro ran 202 mph on its first pass, but could reach only 193 mph going the other direction, producing the 198 mph average.
The car can also accelerate to 60 mph in 3.5 seconds, tears through the quarter mile in 11.2 seconds and corners at 1.02 Gs of force. So maybe the ZL1 is a base-stealer with uncommon power rather than a pure slugger.
"This test caps an impressive list of performance stats for the Camaro ZL1, which was designed to excel at everything," said Al Oppenheiser, Camaro chief engineer. "It's the most capable — and fastest —Camaro ever."