Rule the Desert with the Ultimate Off-Road Machine from Can-Am
Mad Max better watch his back.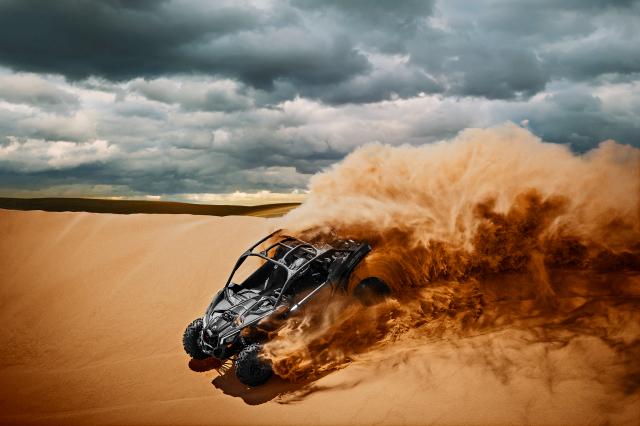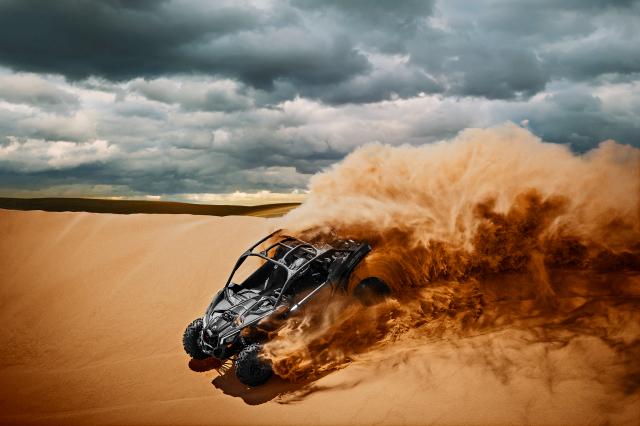 Turn any desert, trailway, or backwoods into your personal playground with the latest off-road machine from Can-Am. The Maverick X3 Turbo R lets you attack sand dunes with reckless abandon, thanks to a 900-cc, three-cylinder engine featuring a turbocharger and an integrated intercooler, with 154 horsepower to tackle extreme inclines or tear across terrain of dubious quality. Combined with a lightweight chassis, this is enough to power the X3 to 60 mph in less than five seconds.
The Maverick X3 is an SSV, or side-by-side vehicle, providing the performance and mobility of an ATV while enabling multiple riders to join the adventure. It features a suspension system that's ready for anything, and keeps its steel frame from bottoming out with the help of Fox 2.5
Podium Piggyback shocks that allow for both front and rear 20-inch wheel travel. This cushioning is enhanced by 14-inch aluminum wheels and 28-inch Maxxis Bighorn tires, meaning the Maverick can easily clear rocks, tree roots, and other obstacles without damaging the undercarriage. Getting to terrain rough enough to challenge the Maverick X3's off-road capabilities means leaving the beaten trail far behind. Thanks to the X3's 40-liter fuel tank, riders can journey into the great outdoors without the risk of being stranded far from civilization.