Ride Out The Rest of Winter On This Aggro ATV With Snow Tracks
Frosty never saw it coming.
Can-Am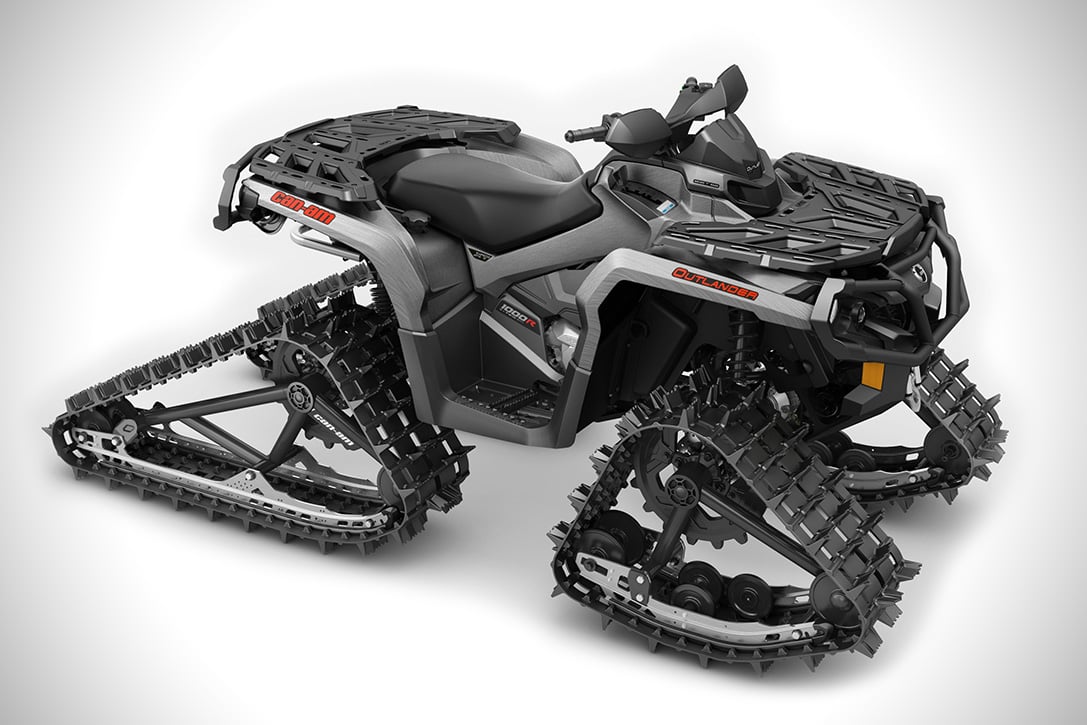 ATVs may conquer all when covering sand, dirt and rocks, but even they can be undone by snow. So Can-Am has introduced the Apache 360 Snow Track System for its Outlander ATVs and Renegade side-by-side vehicles.
Bolt-on snow tracks have been an available aftermarket accessory, (even for dirt bikes and trucks) but Can-Am's factory option system is optimized in size and weight specifically for these ATVs, so you aren't weighed down with unnecessarily heavy tracks or left stranded by flimsy ones meant for smaller machines.
The Apache 360 system's adjustable contact patch lets users move the front roller wheels inside the tracks to lengthen the amount of track on the ground for better floatation and traction in powder by putting the lead wheel in the 'down' position.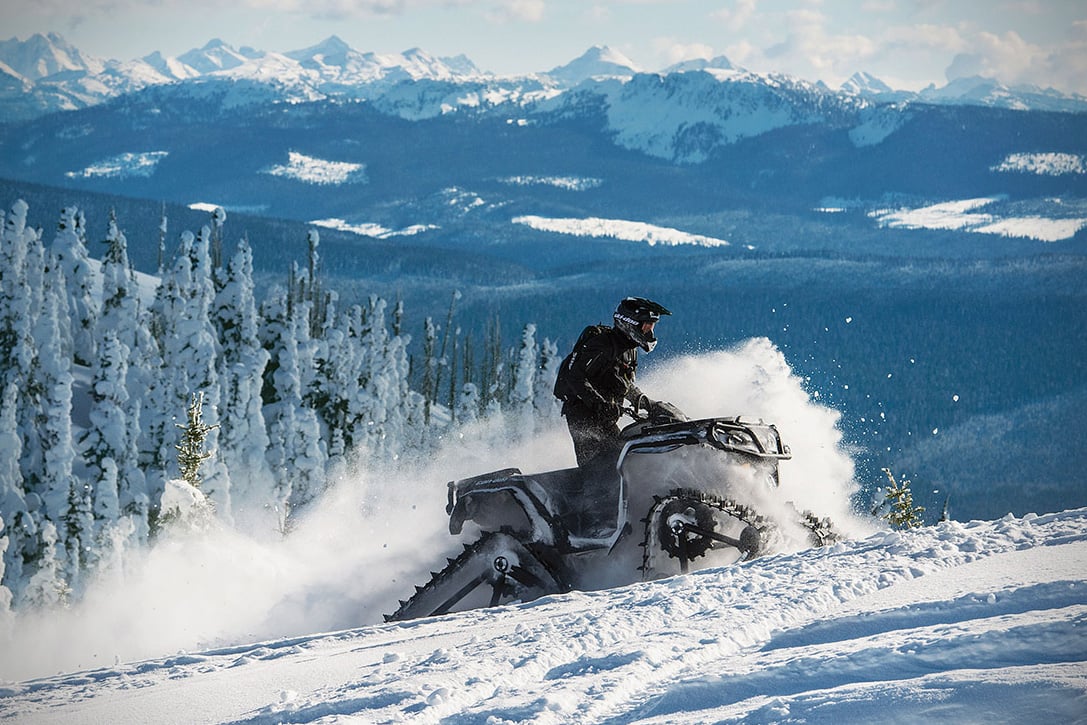 Switch it to the 'up' position to shorten the length of the tracks on the ground to reduce steering effort and smooth the ride over obstacles.
The Apache 360 Snow Track system lists for $3,799.99 and it takes about 20 minutes to switch between tires and tracks after the initial installation of the track system. Extending your ATV's useful seasons to year-round utility makes the optional Apache system a solid investment, as well as a ton of fun in the powder.