This 256-Foot Superyacht Transforms Into An Actual Submarine
The three-deck watercraft concept would submerge to depths of 985 feet and offer breathtaking views of deep-sea life.
If James Bond could upgrade his sub-aquatic Lotus Espirit from The Spy Who Loved Me, he'd likely opt for this 256-foot superyacht that's also a fully functional submarine.
Dubbed the "Carapace," the seafaring marvel is the brainchild of Italian-based naval architect Elena Nappi. A diesel-electric fuel cell system and a light aluminum superstructure would help give the Carapace a max range of 2,400 miles and a top speed of about 18 mph (16 knots) on the surface, according to Robb Report. 
Underwater, the three-deck watercraft would be capable of submerging to depths of 985 feet for 10 days at a time and travel at a top speed of about 14 mph (12 knots). 
"The world of luxury submarines is one of the last frontiers in the field of experimentation, and perhaps the hybrid will be the language of the future," Nappi said of the hybrid propulsion system in a statement to CNN.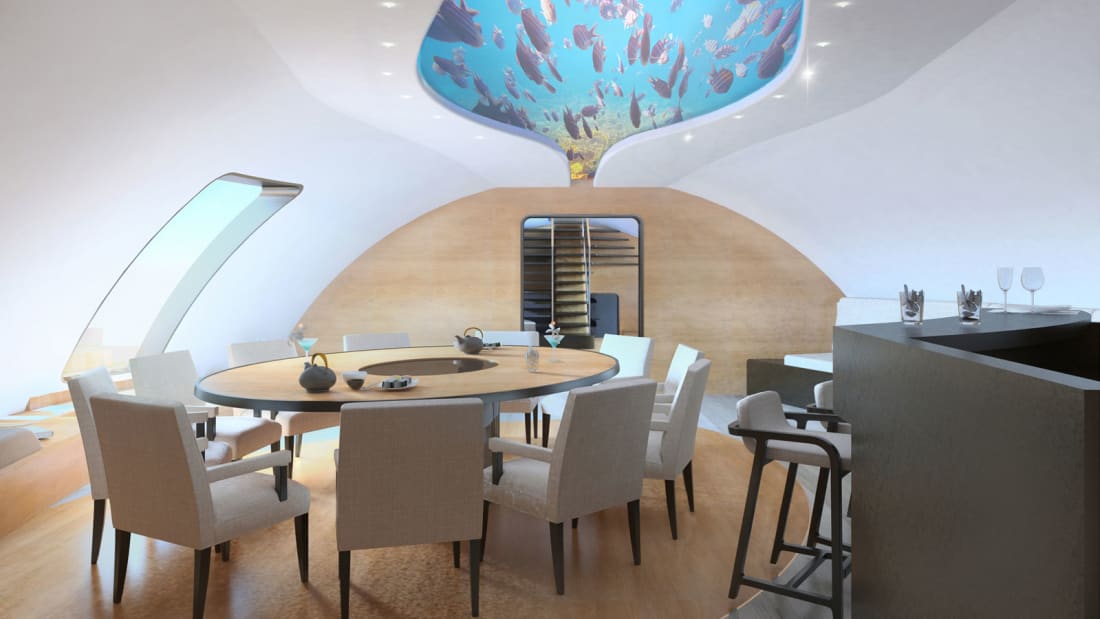 "Very often yacht owners are looking for original solutions to be able to offer their friends and their family something special, and certainly that of a diving cruise of this type is something unprecedented in the superyacht market."
Though the Carapace is only a concept, renderings depict ultra-luxe amenities including VIP cabins, a lounge, a spa and jacuzzi, a bar and a health club, all of which are equipped with windows for breathtaking views of aquatic life. 
There's no word on price, but it's easy to imagine that a superyacht-submarine hybrid would easily cost hundreds of millions to commission. And that's if it ever actually gets made—Nappi thinks that production is likely years from fruition and used the long-term scalability of electric cars to demonstrate why. 
"If we make a comparison with the automotive sector, it is not hard to understand that the road to this type of boat is still very far away," she said.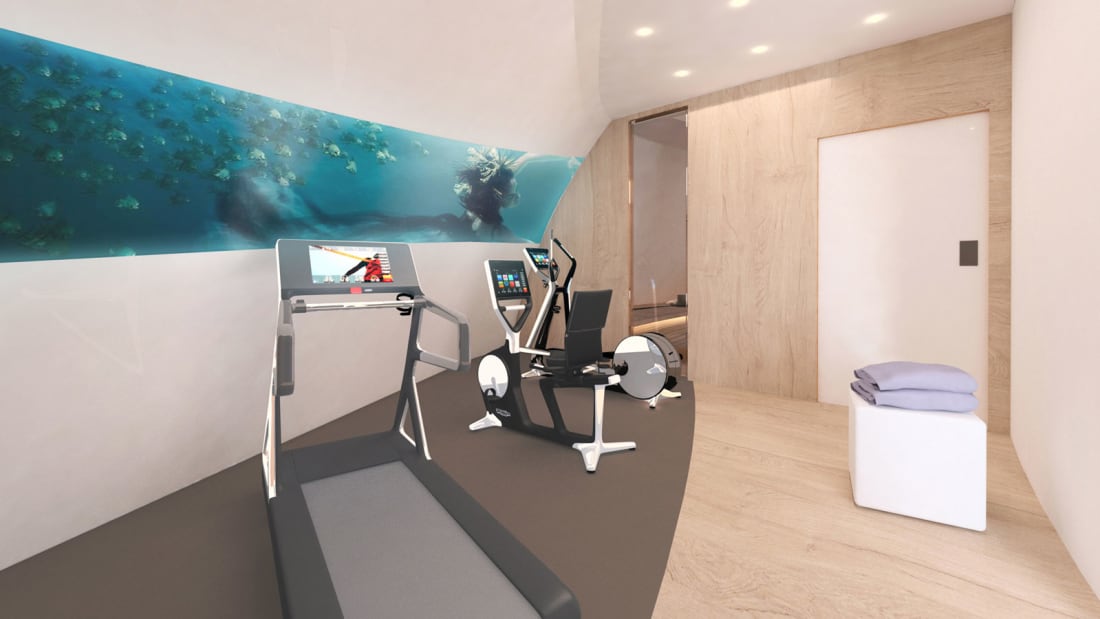 "The first electric car was built in 1884 and is only on the market today, so it is impossible to think that a harness like this could be put on the market before 100 years."
Dare to dream.