Celebrating 150 Years of Pirelli–From Supercars To Supermodels
From F1 and Ferraris to the pinups of the Pirelli Calendar with the world's coolest tire brand.
"A history of industry, culture, tradition, technology and passion that began on in 1872." Pirelli, which celebrates its 150th anniversary this year, is a tire company that has evolved into a true lifestyle brand while never losing sight of its motorsports DNA—from its iconic Pirelli Calendar to supercar-worthy collaborations and becoming the only rubber allowed in Formula 1 racing. Leave it to the Italians to make tires sexy.
Being based in the eternally stylish city of Milan certainly doesn't hurt. The company, which now employs 30,000 people worldwide and has registered 6,700 patents, has been listed on the Milan Stock Exchange since 1922, was founded there in 1872 by Giovanni Battista Pirelli, who would likely never have envisioned the concept of supermodels or supercars, yet would surely be gratified to know he is a household name.
Pirelli's motto is "power is nothing without control," and it has been sponsoring sport competitions since 1907. In addition to the FIA Formula One World Championship, it is the exclusive tire partner and supplier for the FIM World Superbike Championship among others; it has an exclusive relationship with over 50 racing series worldwide, including the Pirelli World Challenge, a North American auto racing series sanctioned by the Sports Car Club of America (SCCA), and the Ferrari Challenge Series, a set of international competitions for Ferrari owners, and is involved with hundreds more.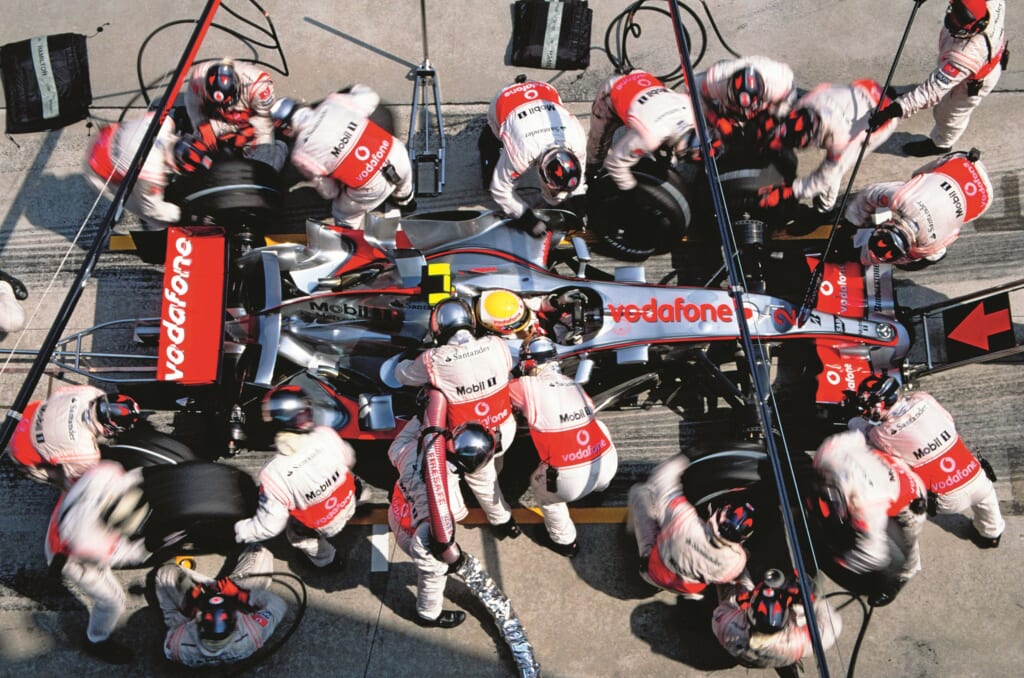 Since its very first competition appearance at the Beijing to Paris race in 1907, Pirelli has used motorsports events as "open-air laboratories" to innovate and improve its tires. The most famous product of this method is the brand's P Zero, the ultra-high-performance tires that Pirelli customizes for some of the world's most famous sports car marques. None more storied than Ferrari; their collaboration actually began before the Maranello marque actually started building cars of its own, when Pirelli provided Enzo Ferrari with tires for his Scuderia Ferrari race cars made by Alfa Romeo.
The collaboration between Lamborghini and Pirelli meanwhile dates back to 1963, the year in which Ferruccio Lamborghini asked Pirelli to equip the first vehicle to come out of his newly founded car-manufacturing firm: the Lamborghini 350 GTV, which was presented as a prototype at the Turin Motor Show that same year. Pirelli is an official technical partner of Lamborghini to this day, as it is with the likes of Bentley, Aston Martin, McLaren, Pagani, and more.
Even those who don't follow motorsport are familiar with the famed Pirelli Calendar. Published since 1964, it has featured the work of many famous photographers over the years including Helmut Newton, Peter Lindbergh, Richard Avedon, Bruce Weber, Herb Ritts and Annie Leibovitz. There have been 48 editions in all of the coveted calendar, which is not available for sale but only gifted by Pirelli to its VIP clients, and over the years it has featured nearly every sexy supermodel and dozens of famous actresses, athletes, and more.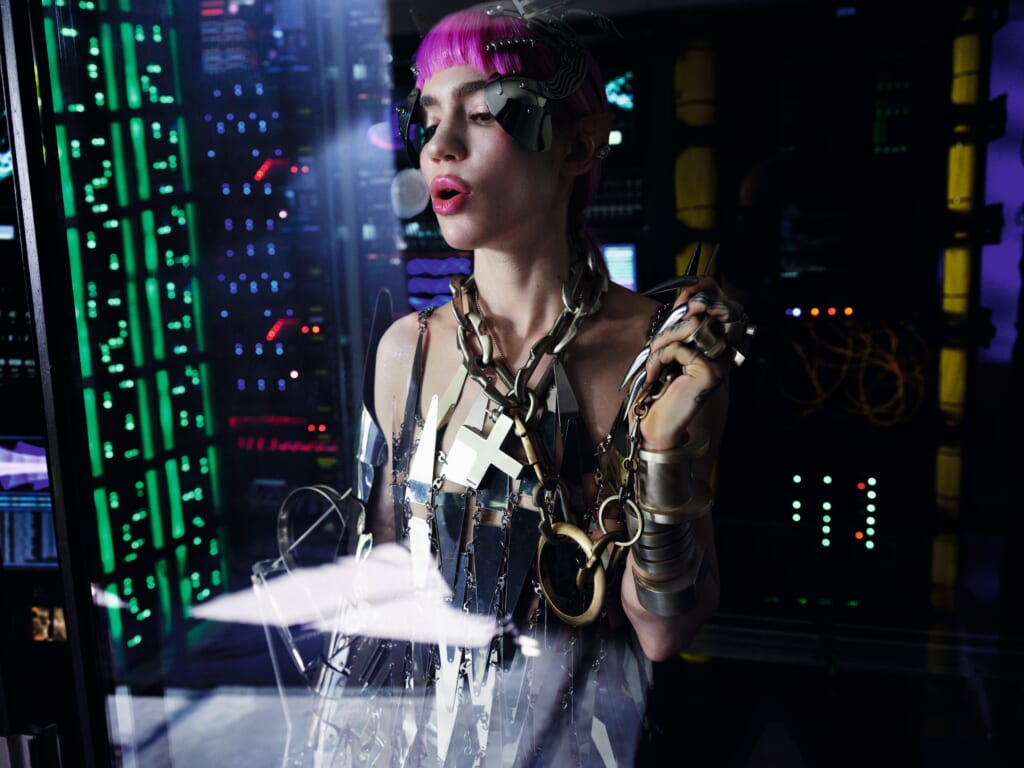 The 2022 edition, photographed by Bryan Adams and presented in a vinyl LP slipcase, is titled On the Road and is designed as a celebration of international music stars from the 1960s to the present day, as well as the Calendar's return after the interruption of the Covid-19 crisis. Made all the more special as it coincides with the 150th anniversary celebrations. Those photographed by Adams for the project include Grimes, Rita Ora, Iggy Pop; Saweetie and St. Vincent.
In addition to motorsports Pirelli is also involved in soccer, cycling, and winter sports, including the World Ski Cup, among others, but its coolest collab may well be with sailing, in the form of its technical partnership for Luna Rossa Prada Pirelli, the Italian sailboat racing syndicate. First created to compete for the 2000 America's Cup, it won the right to challenge for the 2021 America's Cup and narrowly missed defeating Cup defender Emirates Team New Zealand. Currently the team is gearing up to try again in 2024. The Luna Rossa yacht uses Pirelli-developed elastomers in the helm and foils, as well as other components, to help maximize hydrodynamics and aerodynamics.
Pirelli has done many cool collaborations in the motorcycle world as well, the coolest of all being its partnership with legendary Italian moto brand MV Agusta on Pirelli-branded superbikes. Limited edition bikes like the Dragster 800 RR Pirelli and Brutale 800 RR Pirelli, based on MV Agusta's most extreme machines, quickly sold out when they were announced, and collectors and enthusiasts are eagerly awaiting the next phase of the collaboration and their chance to acquire one.
The same rubber that Pirelli uses for F1 and supercar tires was also employed in an eye-catching collaboration with Roger Dubuis, the high-end Swiss watchmaker that created an exclusive collection of high-performance luxury watches for Lamborghini, many of which featured exclusive Pirelli rubber straps. Dubuis' ultra-coveted collection of limited-edition Pirelli watches includes the $329,000 Excalibur Spider Pirelli Black DLC Titanium in 47mm, with a 45mm version priced at $182,000.
Equally enticing is Pirelli's work with fabled Swiss luxury goods manufacturer Montblanc. Pirelli has not only produced exclusive rubberized leather details and tires for Montblanc's line of high-end rolling luggage, it collaborated one one of the coolest fountain pens the company has ever produced, the Meisterstück Great Masters Pirelli Limited Edition 1872. Celebrating Pirelli's 150th anniversary, it's a version of the iconic fountain pen used by everyone Winston Churchill to Allen Ginsberg, with unique Pirelli design flourishes.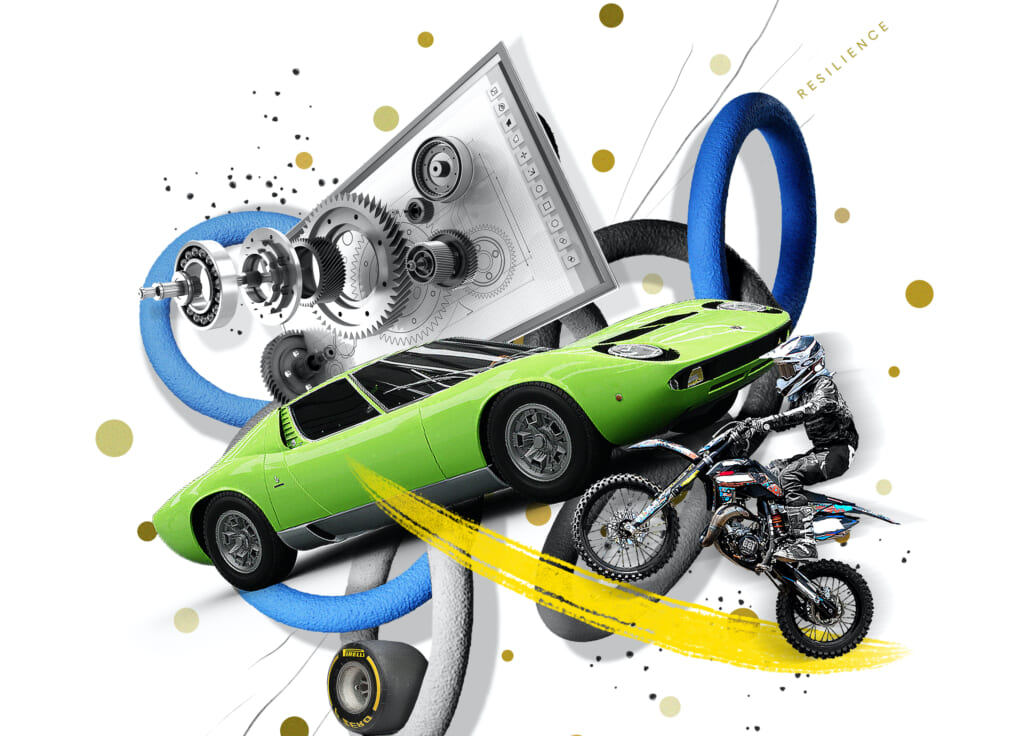 Pirelli is of course staging numerous events and happenings to celebrate its 150th, including at the Pirelli HangarBicocca, a site for contemporary art exhibitions located in a former Pirelli factory in the Bicocca district of Milan. It has also created a dedicated website with 3D rooms where you can interact with the world of Pirelli, www.pirelli.com/150years. Be sure to check out the motorsports and Pirelli Calendar sections, if you like supercars and supermodels as much as we do.