This Futuristic Amphibious Vehicle Is A Car, Boat and Submarine All At Once
What more do you need?
Charles Bombardier, who dreamed up the nonprofit site Imaginactive to "inspire future generations to create the future of mobility," co-designed what he calls the Libelule.

The giant wheels that sandwich this glass and metal sphere are highly functional. Outside, their tread helps it roll around on dry terrain. And inside their wells, a series of paddles help it navigate through the water—either above or below the surface.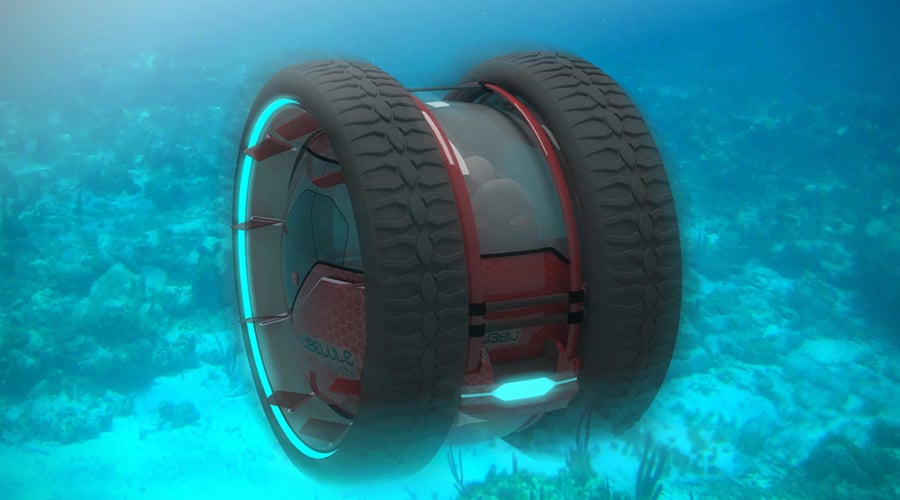 To enable submersion, the cockpit fills with water. So you'll want to bring along scuba gear and a phone that's waterproof like the vehicle's built-in instrumentation. (The water-level adjusts depending on how far underwater you want to go.)

Of course, we can't help but notice the resemblance between this concept vehicle and the Sphero Ollie toy. Hey, perhaps Mr. Bombardier could collaborate with Orbotix—which also created both the BB-8 toy and actual working character from Star Wars: The Force Awakens—to bring this lifesize all-terrain Ollie to life. Just a suggestion.
h/t: Wired