The Chevrolet Colorado Xtreme Truck is the Future of Pickups
You know you want one.
There's something kinda strange about the most aggressively American of pickup trucks debuting in Asia, but we're willing to overlook it if Chevy promises to get their new Colorado Xtreme Truck stateside, pronto.
This badass offroad hauler was just unveiled at the Bangkok International Motor Show, hence the steering wheel placement on the right hand side.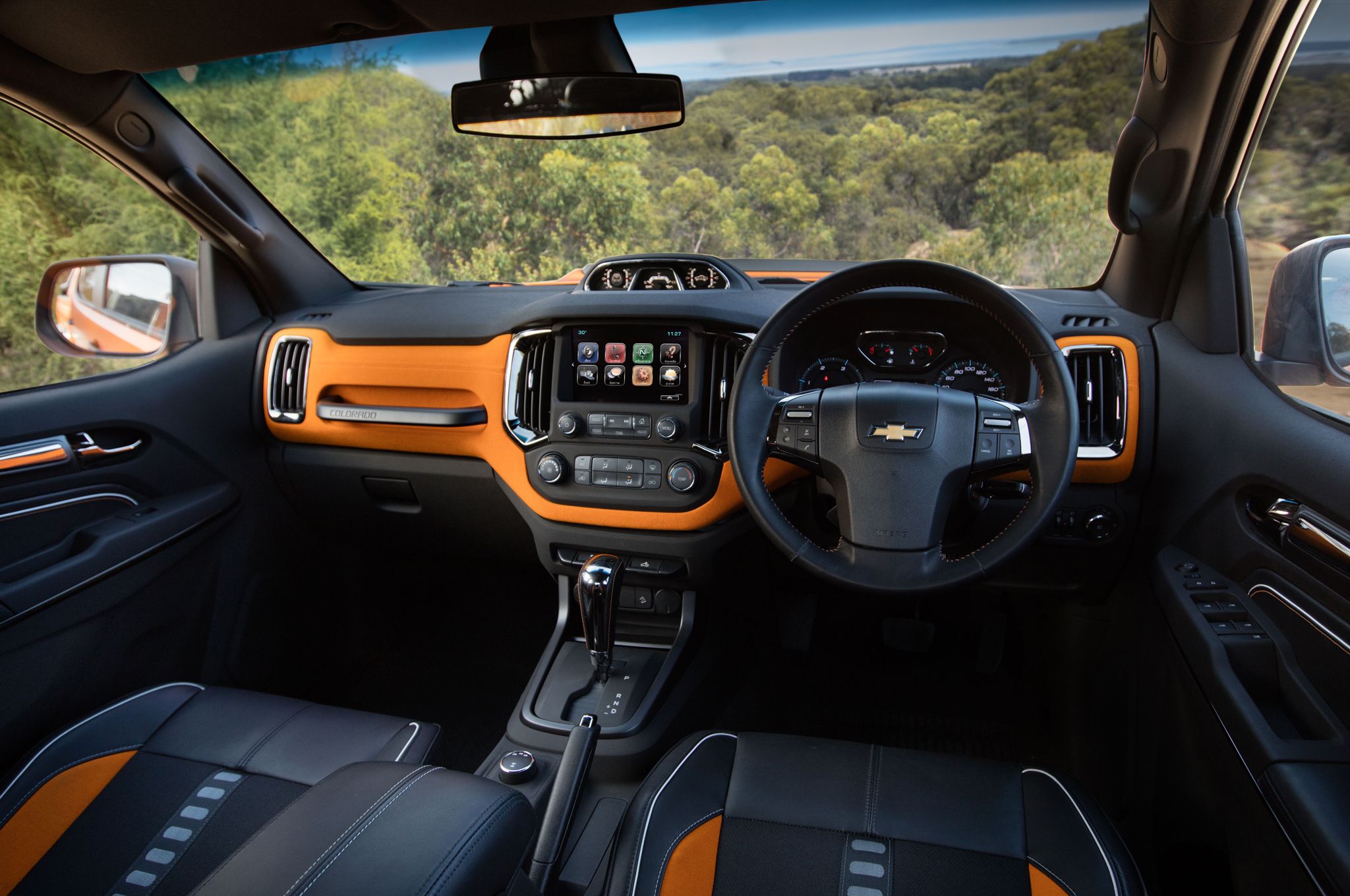 Indications that it's a seriously mean machine include an airbox snorkel, front off-road bumper with integrated skidplate, roof rack, 18-inch beadlock-look alloy wheels and rear "safari" bar.
Top it off with a rugged, lined bed, 18-inch mud terrain tires, and an orange and black color scheme, and we can't imagine Chevy won't be able to move serious units here or abroad. 
We suggest writing to your local congressman, stat.