Make Way for the Colorado ZR2 Bison, Chevy's Ultra Hardcore Off-Road Pickup
It could be our new favorite truck.
Good news, 4×4 fanatics! The experts over at Off-Road.com have uncovered Chevrolet's plans to build the incredible concept version of the Colorado ZR2 built for last year's Specialty Equipment Market Association show in Las Vegas.
That concept was built by 4×4 specialist American Expedition Vehicles, whose Jeep Wranglers and Ram pickups we've appreciated previously. Now AEV has turned its attention to the ZR2, and Chevrolet has filed for a trademark on the name "ZR2 Bison," Off-Road.com reports.
A bison appears on AEV's logo, so the name pretty well confirms that not only will Chevrolet be selling a version of the concept truck, but that AEV will continue to be involved with the customer version.
"ZR2 puts an exclamation point on Chevy's off-road engineering ability," said AEV founder Dave Harriton regarding the SEMA concept. "Our collaboration taught us that Colorado makes a great platform for building an off-road truck that can take you as far out as you want to go, safely."
As amazingly capable as we found the ZR2 during off-road testing, AEV builds vehicles to an even higher standard, so the SEMA concept included upgraded hardware that will probably appear on the ZR2 Bison when it arrives in dealers.
The key performance parts include front and rear jounce shocks, plunging front half-shafts, high-angle upper ball joints, stronger high-angle tie rods, long-travel rear leaf spring suspension, an anti-wrap link, rear differential cover and special tuning for the ZR2's Multimatic DSSV shocks.
Appearance parts that set the concept, and potentially the Bison, apart from the regular ZR2 include AEV front and rear off-road bumpers, complete underbody skid protection, expedition bed rack, high clearance fender flares and high-rise engine intake snorkel. These parts seem likely to make the jump to the showroom, while some others may remain on the concept truck.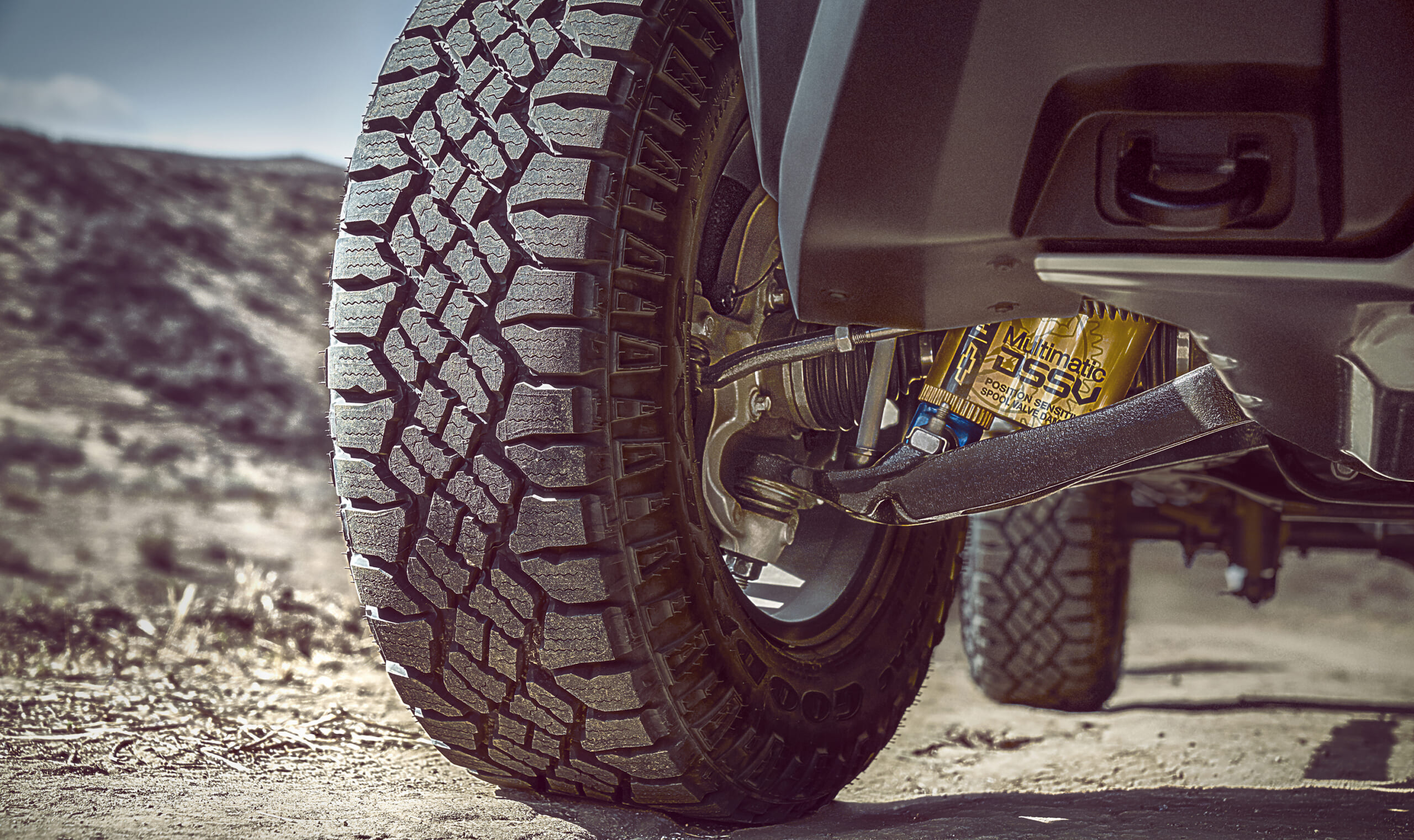 For example, the AEV DualSport beadlock wheels might not be ideal for customers, so maybe there will be conventional wheels with bead lock appearance instead.  The 35-inch BF Goodrich KM2 Mud-Terrain tires might also be a little big for a showroom product, but we can hope.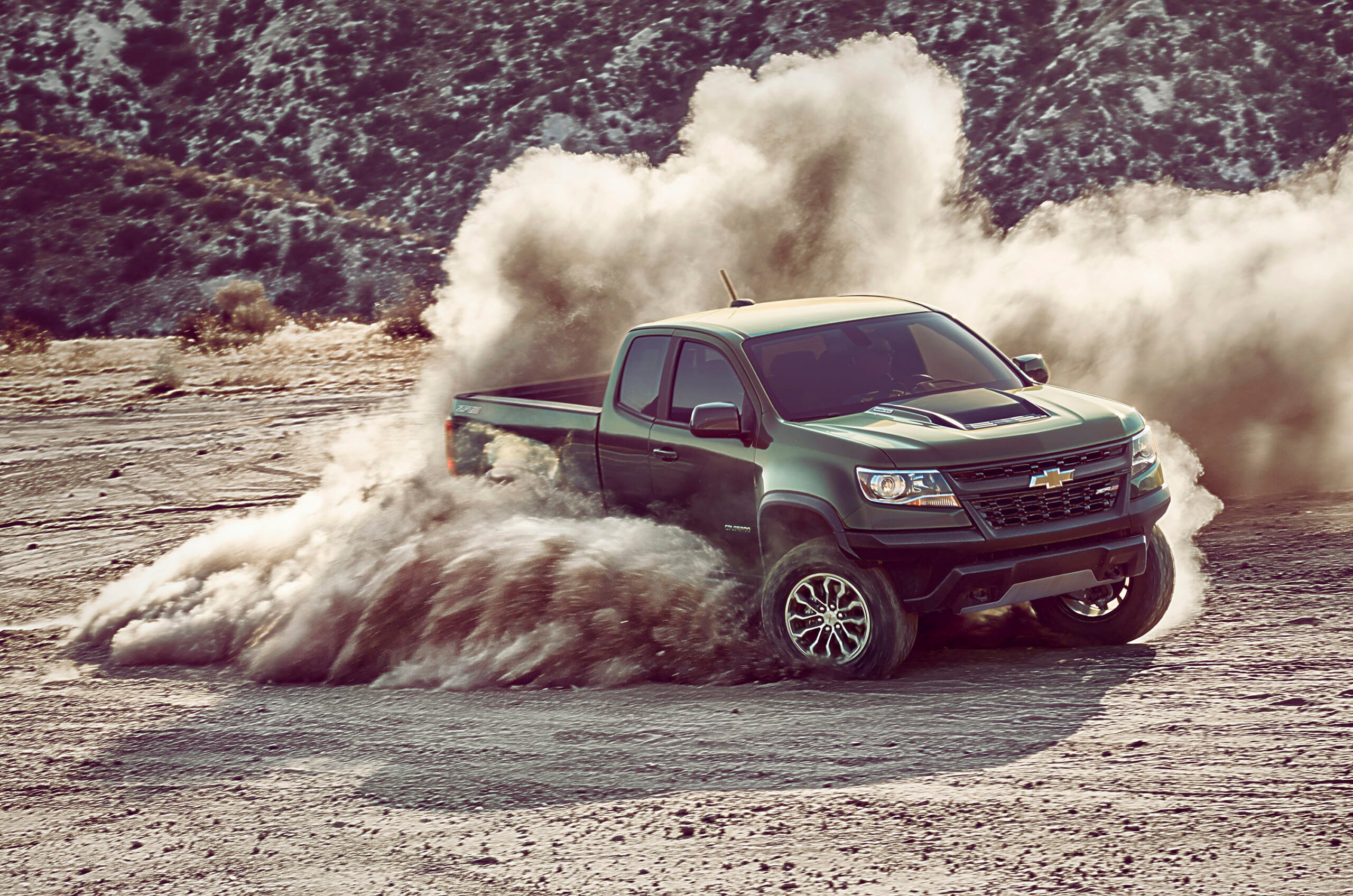 The ZR2 is available in both 2.8-liter turbodiesel and gasoline 3.6-liter V6 form, with pricing starting at $42,000. Off-Road.com speculates that both engines will be available in the Bison, and that its price will probably be about $50,000.
Of course, Chevrolet isn't anxious to confirm rumors. "We've had a great experience collaborating with AEV on the concept vehicle we showed at last year's SEMA show," said spokesman Phil Lienert. "Customer reaction has been overwhelmingly positive. Beyond that, we have nothing specific to announce at present."
Ok, in that case, we have something to announce: "Sell it!"
h/t: Off-Road.com