The 2020 Corvette Has A Top Speed of Nearly 200 MPH And Costs Less Than $60,000
The latest 'Vette offers major bang for your buck.
Chevrolet
GM just revealed the very reasonable base price of the 2020 Chevrolet Corvette Stingray. As promised, it'll cost less than $60,000—exactly $5 less.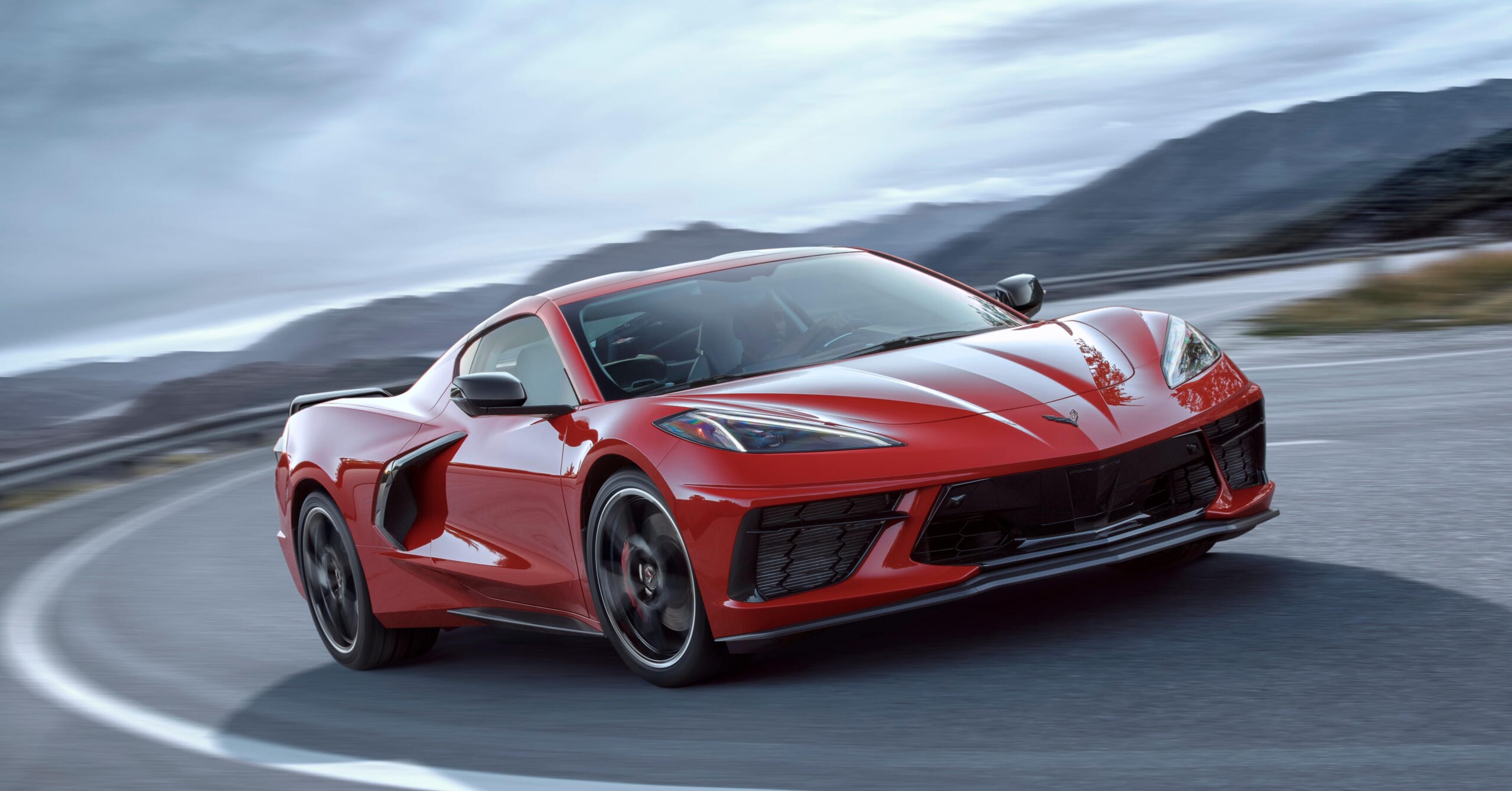 No big deal, right? Well, the press release's fine print included an arguably more interesting nugget of info: the entry-level mid-engine 'Vette will have a blistering top speed of 194 mph. 
As we previously reported, its 6.2-liter V8 is also good for a three-second zero-to-60 mph time, and the supercar crawls into sub-three territory when the Z51 performance package is equipped. 
This is all to say that the Stingray offers serious bang for your buck. While not technically a 200-mph car, it's damn close. And for the amount of money it costs to buy every other supercar/hypercar in that exclusive club, you could load a garage full of Stingrays. 
Serious gearheads will say that speed and acceleration are all for naught if a car can't get around a corner with finesse, but there are other features that indicate the Stingray will be a legitimately good track-day ride. 
"We've packed a lot of performance into the Corvette Stingray at this price when you consider an eight-speed dual clutch transmission, small block V-8 and engine-mounted dry sump oil system are all standard," said Tadge Juechter, Corvette executive chief engineer.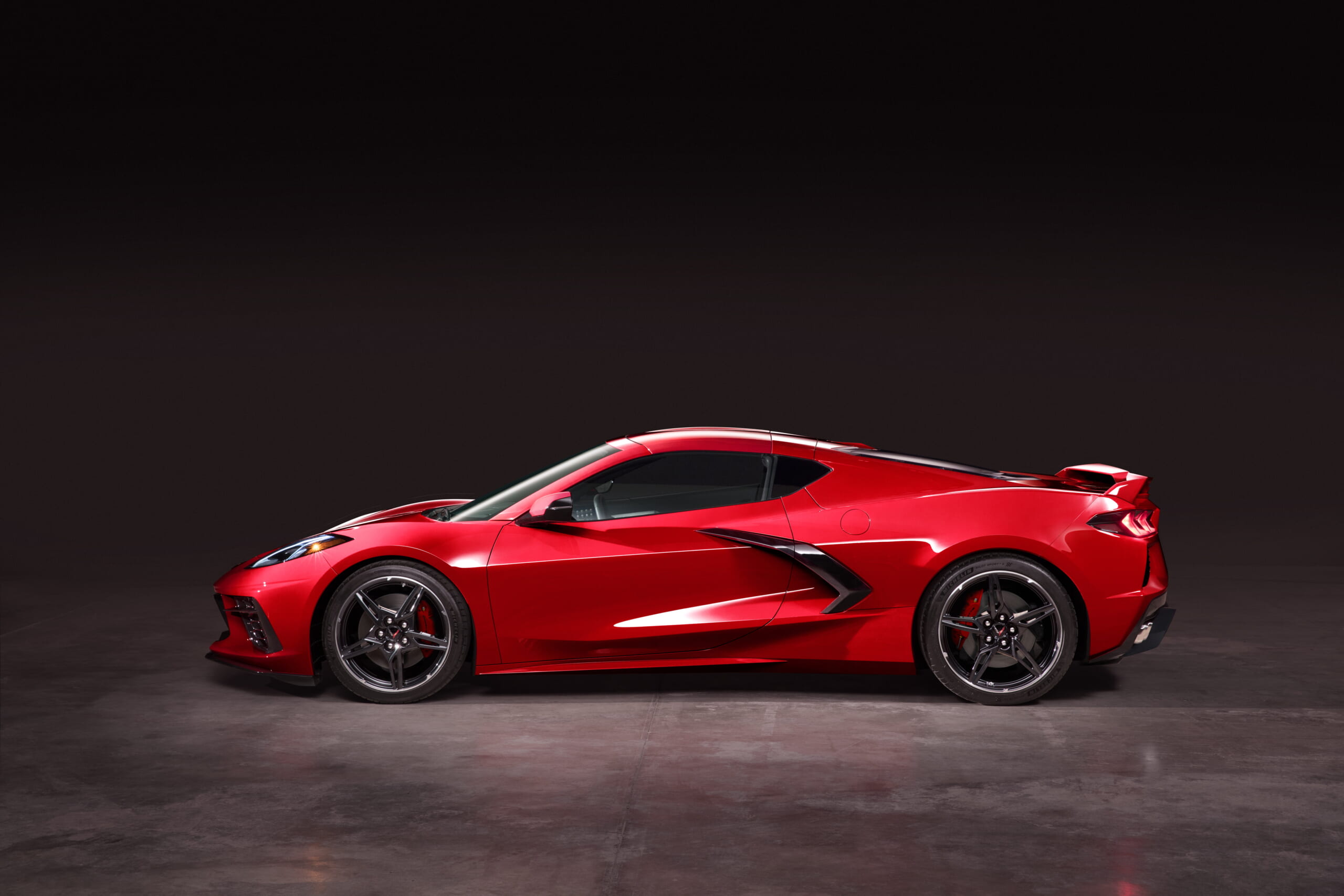 The Stingray's base 1LT trim, priced at $59,995, also gets active handling and launch control, Michelin Pilot Sport ALS run-flat tires, and Brembo brakes. 
But it's definitely not hard to go higher: The 2LT trim will start at $67,295 and the top-level 3LT trim will start at $71,945. The graphic below includes details on all three packages: 
Anyone who plans one buying one should hurry up and do so, because the new Corvette Stingray is almost sold out.