We Raced the Fastest Corvette Ever at Chevy's High-Octane 'Motorsports Country Club'
"It works just like a golf country club, but instead of driving balls, we drive cars. They have fairways, we have straightaways."
Chevrolet
My mind was racing with anticipatory anxiety as I climbed into the cockpit of a Corvette ZR1. I stared through the HUD display projected onto the windshield, eyeing the race track's entrance and thinking of the Top Gun scene in which an anxious Maverick is ordered to take off and enter the movie's final dog fight.
"Once we get out there, bring it up to fourth gear," an instructor said over a CB radio. "You can play with the shifts, but these cars make plenty of torque."
715 pound-feet, to be exact, which is enough torque to propel Chevrolet's flagship sports car from 0 to 60 mph in 2.85 seconds. That's probably quicker than it took you to read the opening paragraph of this story. 
While I never even approached the ZR1's 212-mph top speed, its face-melting acceleration gave me the thrill of a lifetime as I raced down the track's longest straight. And that was just one of the heart-pounding moments I relished during the ultimate Vette experience.  
Sixty miles into the desert west of Las Vegas lies Pahrump: A small Nevada town that's home to about 30,000 residents, a popular local winery and Spring Mountain Motorsports Resort and Country Club.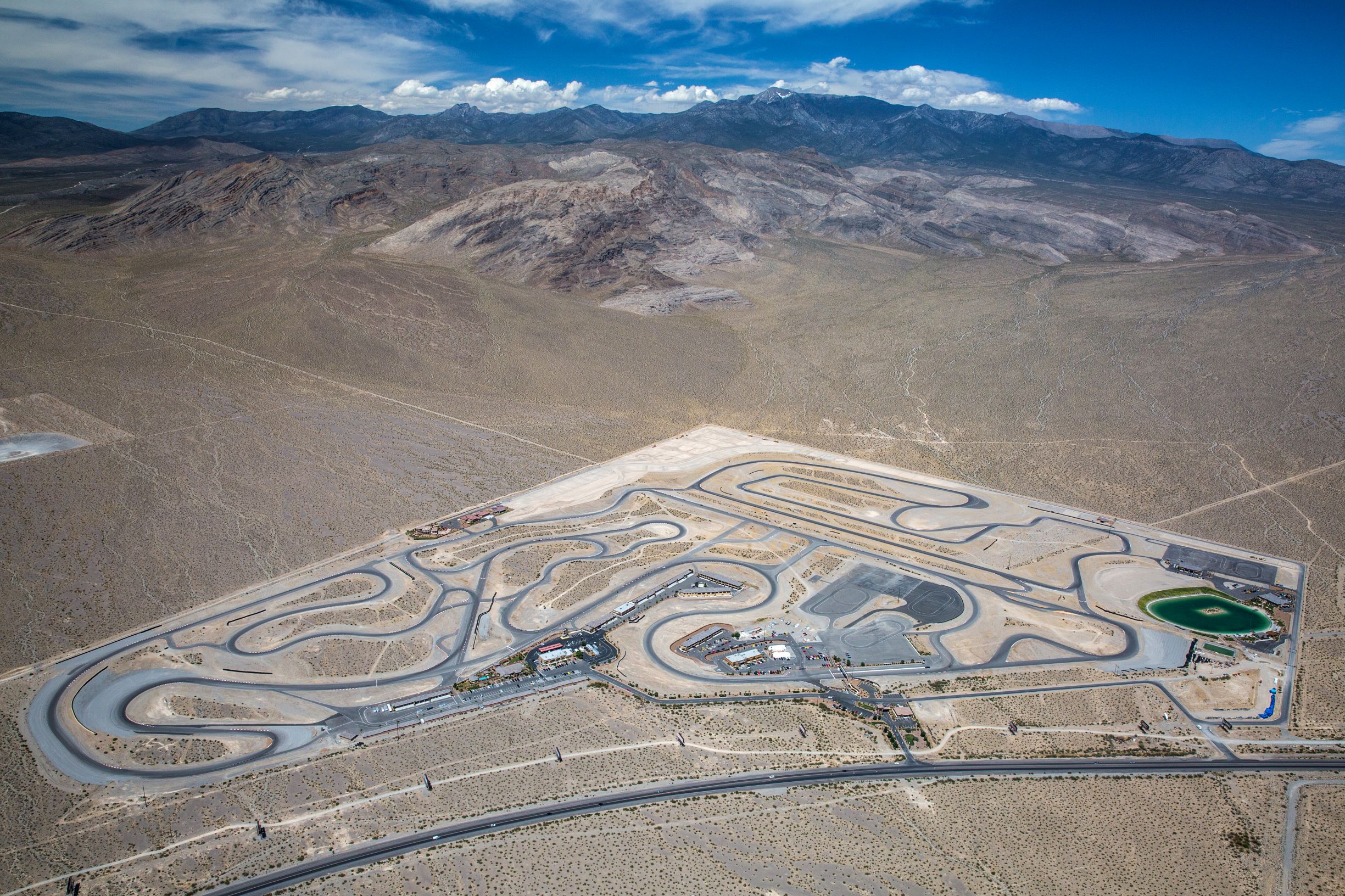 Chevrolet's official high-performance driving school, dubbed the Ron Fellows Performance Drive School after the championship racer and founder of the same name, is hosted on the site's 6.1-mile track. Beginning in January, CEOs John Morris and Brad Rambo plan to add over 10 miles of straights, turns and corners to make it the longest professional course in the world and thereby eclipse Germany's almighty Nurburgring.
Having never piloted anything considered powerful on a regular road—let alone a fire-breathing American sports car on a racetrack—I was rightfully nervous as hell just being there. Fortunately, I had 12 hours to settle in before my day of adrenaline-pumping instruction began. 
As the facility's name suggests, this horsepower haven has more to offer than high-speed thrills. Chief driving instructor Rick Malone put it best. 
"It's a motorsports country club as well as a driving school," he said. "It works just like a golf country club, but instead of driving balls, we drive cars. They have fairways, we have straightaways."
Forty-two loft-style condominiums offer a comfy way to stay on the property after drive time. Each includes a full kitchenette equipped with stainless steel appliances and granite countertops, private bathroom with a rainfall shower, king size bed, flat screen television, and a balcony with a scenic view of the track—the Spring Mountains range serves as a breathtaking backdrop. Just remember to shut your window before turning in unless you want an 8 a.m.-awakening courtesy of roaring engines. 
If you're looking for a spot to socialize over a cocktail or catered meal, a luxurious clubhouse decked out in rustic decor is just a five-minute walk away. The 8,000 square-foot facility serves as an after-hours hangout for Spring Mountain patrons to relax after tearing up the asphalt. Amenities include a lounge with a pool table, outdoor pool and Jacuzzi, fitness center, lockers and shower, and, best of all, a fully-stocked bar.  
Our 15-person class gathered for a light breakfast at the clubhouse before heading to the track. Many were genuine gearheads with the type of knowledge that can lose an automotive layman like me five seconds into a conversation. 
But others also had no idea what to expect. I asked another first-timer how he's feeling over our early-morning meal. "Like a fish out of water," he said. Same.
In my estimation, paying strict attention throughout the hour-long classroom portion of this Corvette crash course isn't mandatory, though it is interesting if you're into performance specs and racing physics. That said, two key statements stood out. 
The first came from Alex Macdonald, manager of GM Vehicle Performance, as he frankly described the difference between the 755-hp Corvette ZR1—the fastest production Vette ever—and the 800-hp Dodge Challenger SRT Hellcat Redeye. 
"The ZR1 has the chassis and tires to handle the power," Macdonald said. "We pride ourselves on not putting gimmicks in the car. When you go to track mode, some car companies will make the throttle really abrupt and aggressive to make it feel like the car has a bunch of power." 
"We do the opposite. We make it really slow and progressive, because on the track that's what you want. You want a slow, easy-to-modulate throttle."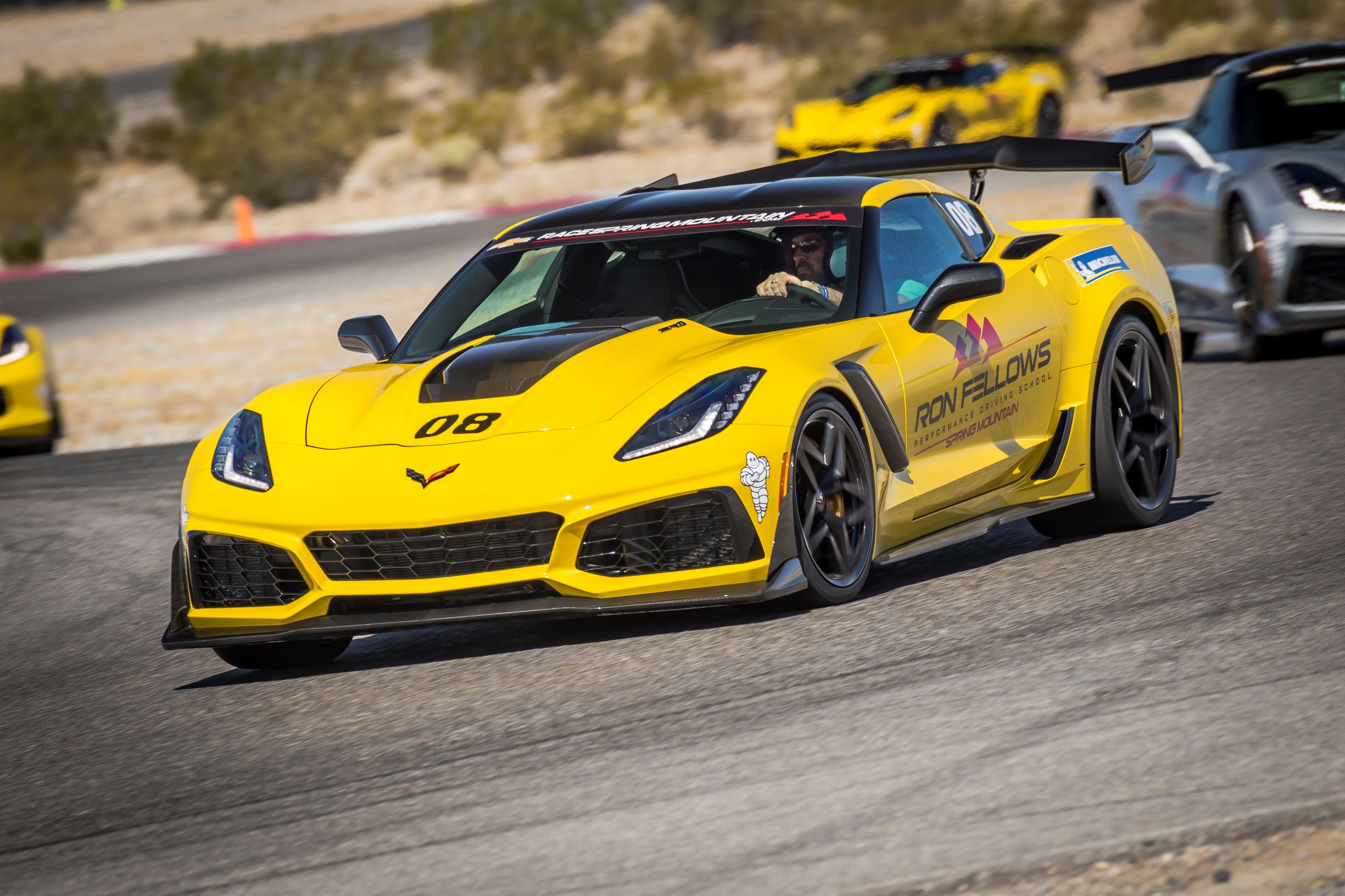 The second ear-catching quote came from instructor Malone. 
"We're gonna ask you to come off the throttle at some point to help the car turn," he said. "Guys are gonna say, 'Come off the throttle? I'm not going fast enough to slow down!' But once an object's in motion, it wants to remain in motion."
Then Malone hit his point home. 
"Failure to use brakes is number-one reason people crash here."
With that, we embarked on our first drill—a fool-proof oval exercise that involved making lefts in the most subdued ride of the day: the Corvette Stingray. 
Equipped with a 6.2-liter, 455-hp V8, it's by no means underpowered, a fact I quickly realized as soon as my expert passenger told me to flick the gas pedal. 
The goal was simple: throttle down the straight, turn, and repeat. But proper execution required a counter-intuitive trick: to look out the driver's side window and spot the apex as soon as I started cranking the wheel. 
With how late we're told to brake, staring over the hood in a corner inevitably results in a slow, inaccurate line. Proficiency here would lay the foundation for success on the track. 
My first 15 minutes in the Stingray gave me a false sense of confidence. The slalom drill was there to help me regain humility.  
Along with a small group of four students, I tried out the Stingray's Touring, Sport and Track modes, comparing the steering and throttle response of each setting as I weaved in and out of cones. My fellow classmates informed me that I drove way too fast and subsequently sucked at this, but it was a helluva good time.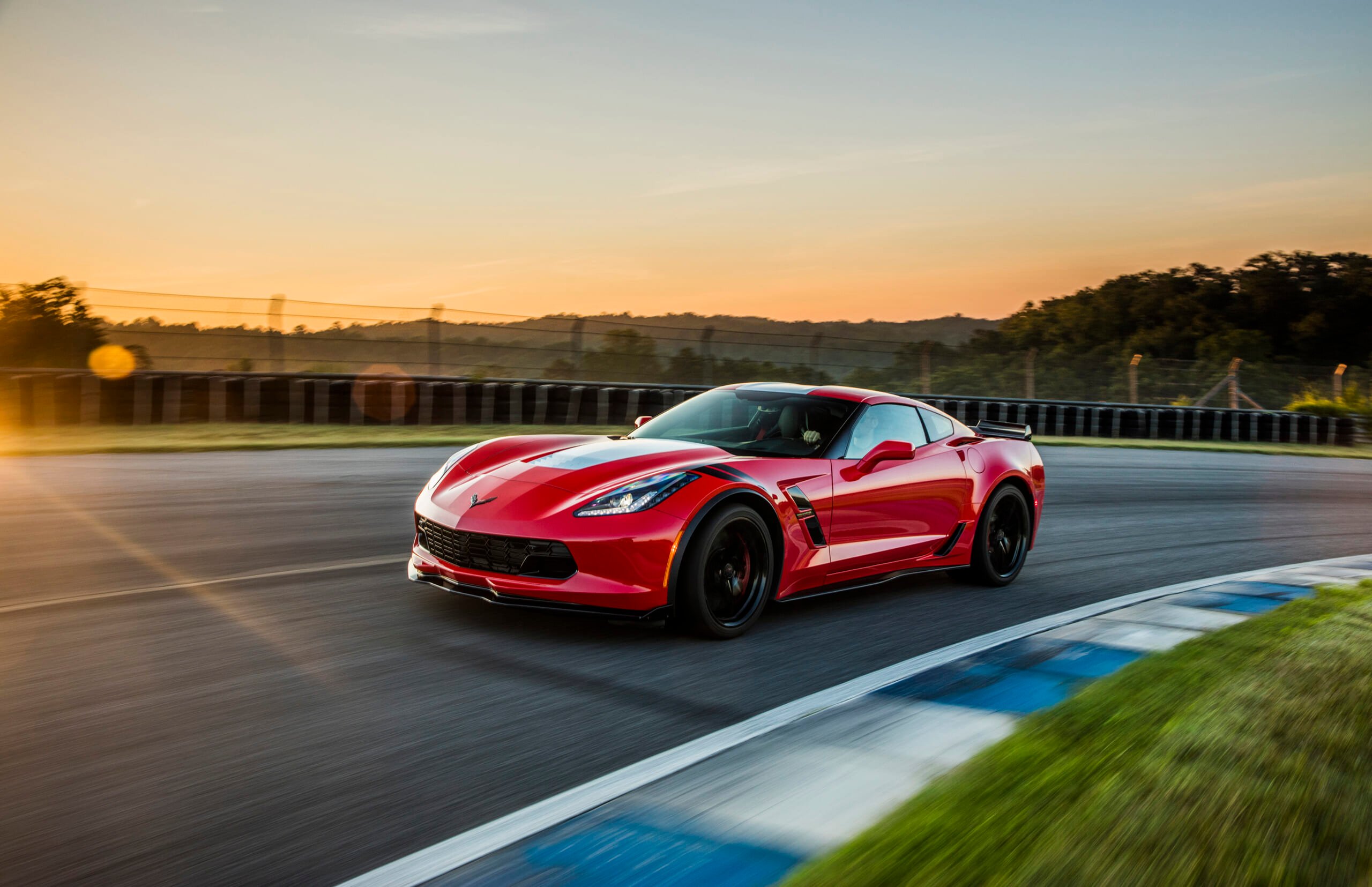 We graduated to the Corvette Grand Sport for exercise three: a timed competition between all 15 students. For all intents and purposes, the GS has the Stingray's powertrain and the body of a Corvette Z06—more on the latter later.  
Rodeo fans would recognize the format as a barrel race. Time started as soon as we accelerated past an entry point. After cornering around three cones set in a triangle formation and then slamming on the brakes to halt inside what's essentially an enlarged parking space, time stopped.
"Go too fast," we're told. "Spin the tires. Get a little sideways. This is your chance be super aggressive." 
With nothing to hit on an open blacktop, no one had to tell me twice. The same overly ambitious driving style that ruined my performance on the slalom course served me well here.
After a few practice runs and one spinout, my insistence on keeping my foot down as long as possible helped me blast through the course and take fourth place. Not bad considering I was competing against more than a few auto writers who clearly had a breadth of performance driving experience. 
With a jacked heart rate and a desire to test drive the two fastest Vettes, it was time for my foray on the track. First I'm in the Z06—a bona fide supercar with an LT4-supercharged, 650-hp V8. Our small group lined up behind the instructor and set off. 
The first two warm-up laps were meant to heat up the tires and get us acquainted with the course. We each had the opportunity to follow directly behind the lead car, who gave us tips via CB radio regarding when to speed up, brake and pull the car toward the apex. 
I was acutely aware that if I didn't pay attention and took my $80,000 machine off-road, I'd be paying for any damage up to $10,000.
As we started to take quicker laps, I got a little ambitious and felt the back kick out while accelerating out of a sharp turn onto the longest straight. I decided to back off and focus solely on clean cornering. It was a good move, because I was about to get behind the wheel of a monster. 
The new ZR1 runs the same 6.2-liter V8 as the Z06, but an upgraded LT5 supercharger and cooling system allows the engine to gulp 52 percent more air and produce over 100 more horses. 
Having already felt the Z06's understeer, I was concerned about my ability to keep this beast in check. A classmate coming off his drive offered three words of advice. 
"Trust the car."
That $10,000 deductible kept me from doing anything bold… until  I got my second big confidence boost of the day.
"Really good precision there, I like it," the instructor says after watching me find multiple apexes. "Nice lap." 
With my time in the ZR1 dwindling, I tried throttling down the straights. No wheel spin. I accelerated out of turns. Still no wheel spin. 
Then I dropped my foot through the same section that gave me trouble in the Z06. Not only did this physics-defying screamer stay perfectly glued to the pavement full-out, it bolted to from 30 to 90 mph faster than I could blink. My fellow classmate was absolutely right. 
Pulling into the pit area, I realized my hands were still white-knuckling the steering wheel at 9 and 3 o'clock. That was just one side-effect of having such ferocious automotive power at my fingertips. 
Another was an adrenaline high that lasted well into the night, even after I was off the resort and back in Vegas. But the third hasn't let up to this day. 
I still can't shake an insatiable desire to go back and relive the ultimate Vette experience all over again.