Watch this Crazy Footage of a Mini Lapping Nurburgring On Two Wheels
Note: No speed records were broken.
Chinese driver Han Yue has set a world record by lapping Germany's famed Nurburgring race track while driving a crimson Mini Cooper on two wheels. While most record laps of the menacing circuit, site of Niki Lauda's fiery 1976 Formula One crash depicted in the Ron Howard film Rush, take seven minutes and change, Yue needed 45 minutes to complete his two-wheeled circuit.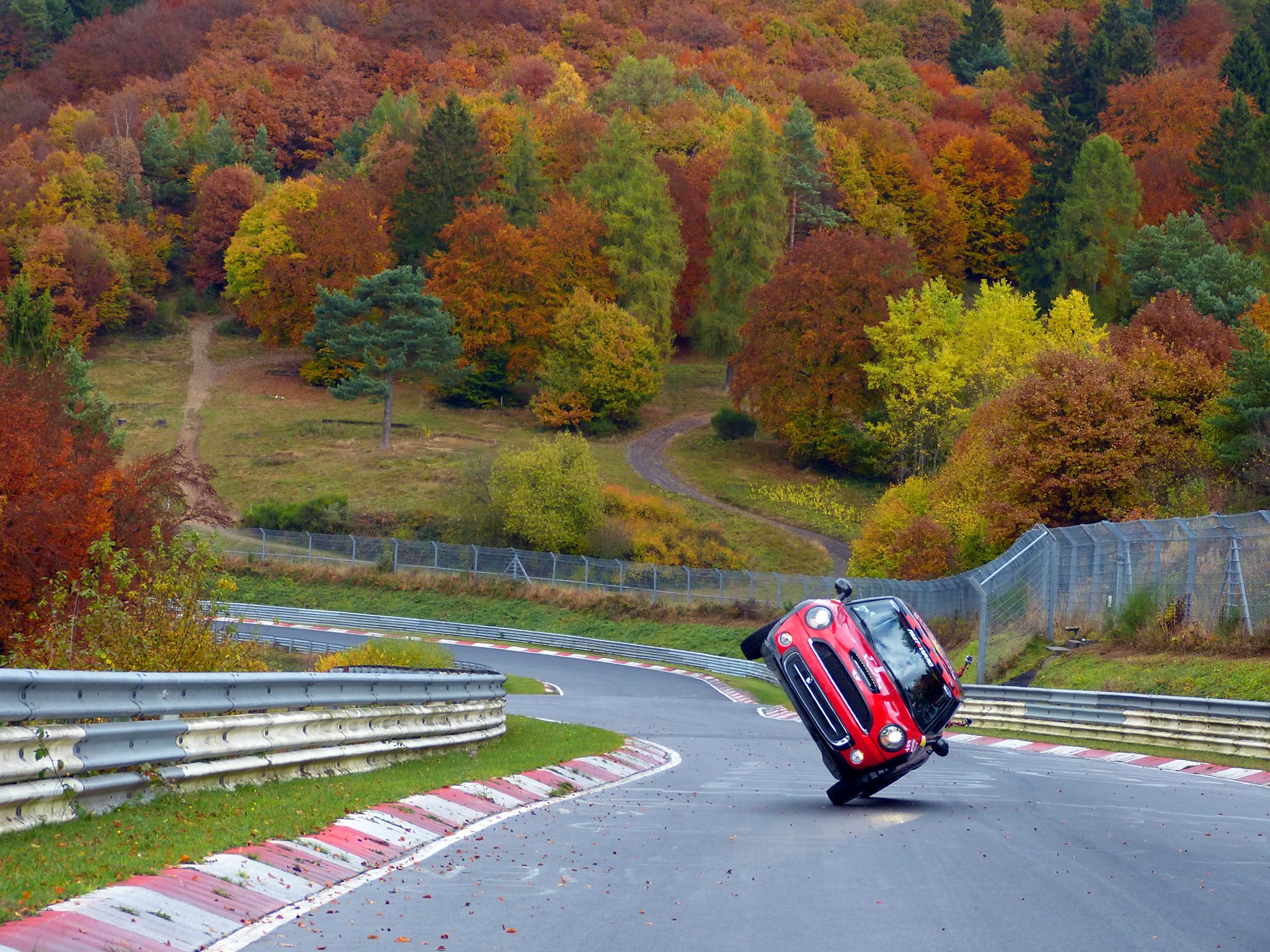 It took that long, Yue told BridgeToGantry.com, because one of the special solid-rubber tires started vibrating, and the vibration subsided as long as he kept the car below about 13 mph.
"So this lap was a lot slower than I liked, and that makes it much more difficult," he said. "My shoulder was hurting by 6 kilometers, with 15 kilometers still to go…"
Note to self: Plan to drive faster on any future two-wheeled car stunts to minimize shoulder pain.