This Chinese Supercar Is A 1,030-Horsepower Monster
The electric-turbine Techrules GT96 can hit 60 mph in just 2.5 seconds.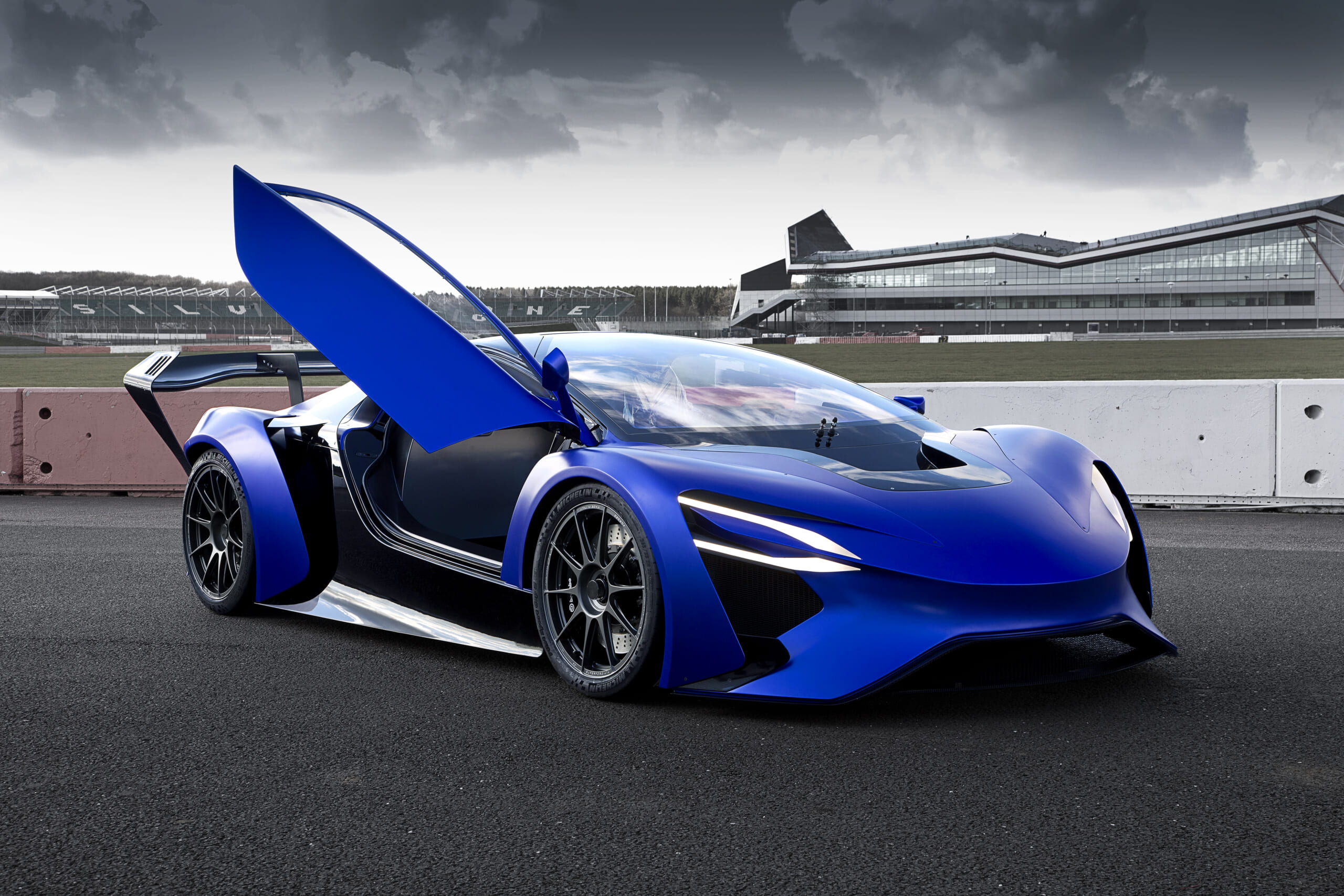 Chinese supercar maker Techrules is one step closer to unleashing its 1,030-horsepower GT96 onto unsuspecting streets. 
The Far East outfit just inked deals with established Italian boutique builder L.M. Gianetti and legendary designer Giorgetto Giugiaro to bring its GT96 to production. Aside from it's fearsome horsepower, the hopped-up beauty boasts an expected 0-60 acceleration of 2.5 seconds.
Giugiaro, with his son, Fabrizio, will tweak the styling of this concept in preparation for manufacturing by Gianetti. Annual production of 25 cars is planned, with the debut of the GT96 in its production specification scheduled for the 2017 Geneva Motor Show.
Giugiaro founded the Ital Design studio on the strength of his designs for classic cars like the DeTomaso Mangusta, BMW M1, Lotus Esprit and DeLorean DMC-12. 
His participation, along with that of Gianetti, should solidify Techrules position among would-be Chinese supercar makers, ahead of Beijing Automotive Industry Corporation (BAIC), which has announced plans for an all-electric supercar.
The GT96 employs electric drive motors backed by gas turbine generators that charge the car's battery pack. This solution has been proposed previously in still-born concepts like Jaguar C-X75, which debuted at the 2010 Paris Motor Show.
The hybrid-electric turbine drivetrain would help Techrules establish an identity among conventional supercars. "The level of interest in our technology and our next-generation electric cars proves that we have a formula that can make a major impact," said William Jin, chairman of Techrules in the company's announcement of the car's production plans.
This sucker isn't nuclear, but the GT96's turbine electric drivetrain looks advanced enough to provide the 1.21 gigawatts of power that Marty McFly's Giugiaro-styled DeLorean needed to achieve time travel.