5 Reasons Why the Classic CJ-7 Jeep Is a Timeless Legend
Best Jeep ever?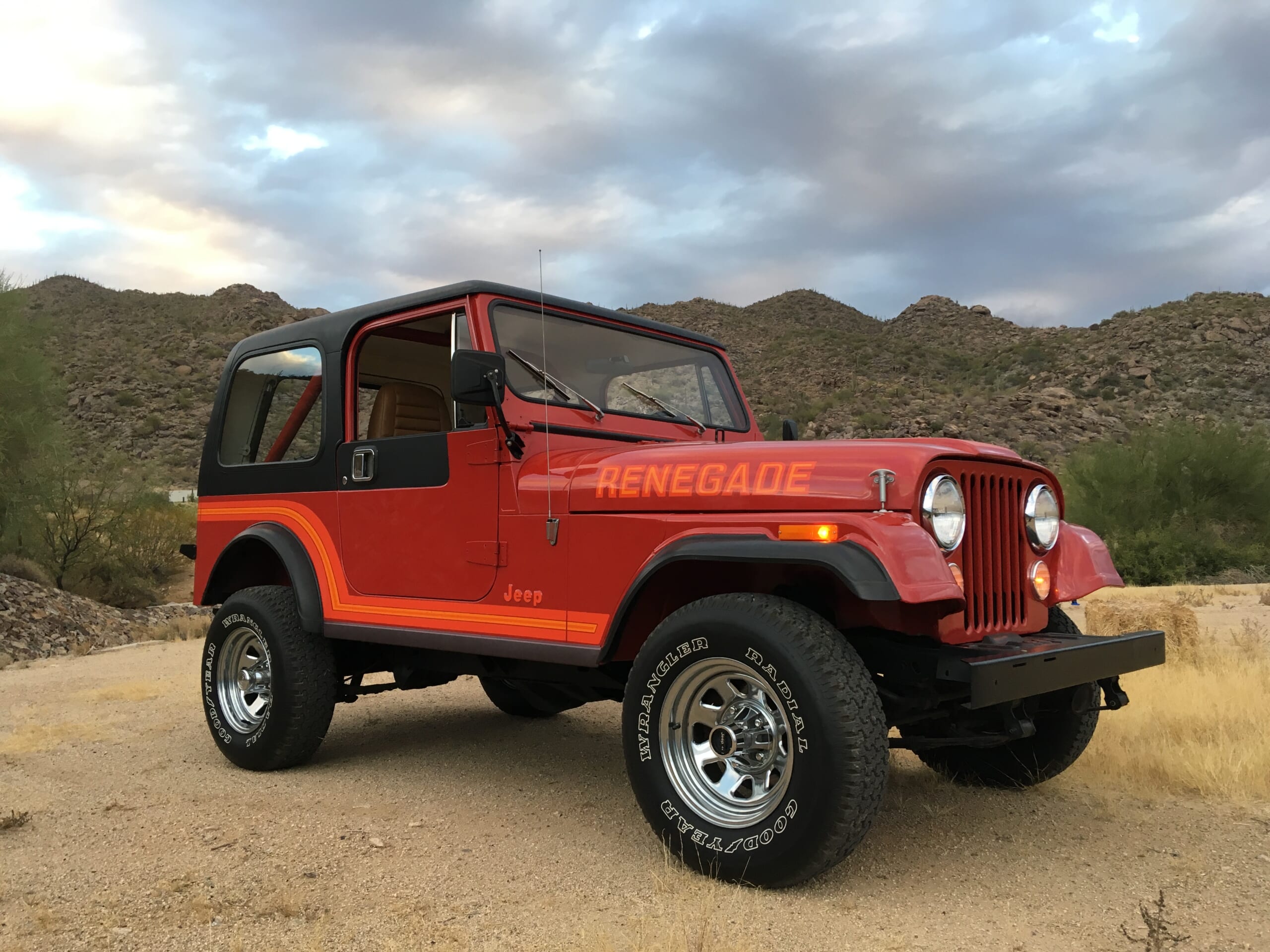 Everyone knows what a Jeep looks like. It has burly off-road tires, two inquisitive round headlights and seven air slots stamped into its unadorned sheetmetal grille.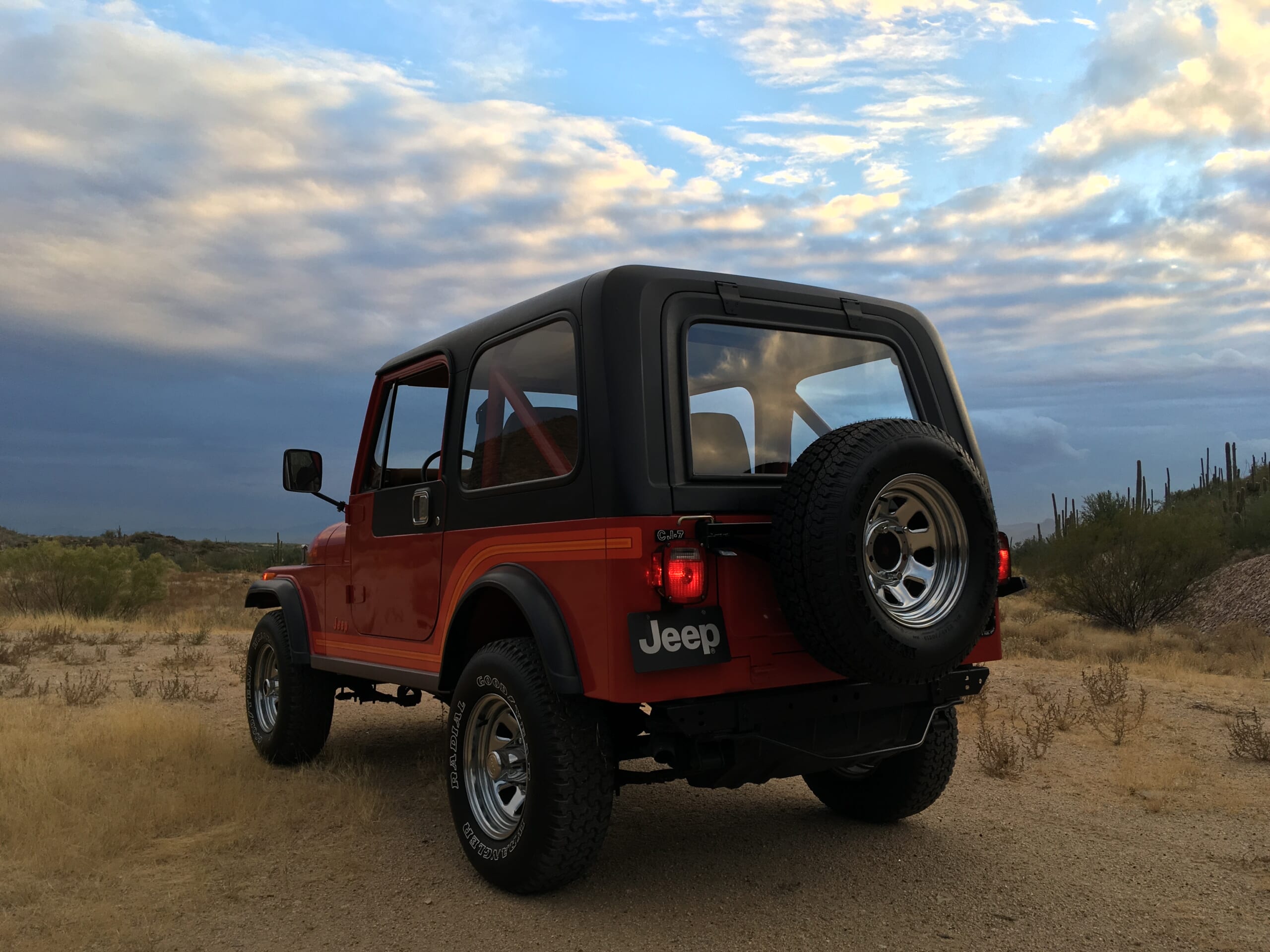 These traits have been passed down since the first Army Jeeps in 1941 and the first civilian Jeeps in 1945. But it is the Jeep's off-road ability that forged its legend, one that has passed from generation to generation.
One of those generations was the CJ-7, built between 1976 and 1986. It was a long-wheelbase version of the stubby CJ-5, which was built from 1955 to 1986, and it marked the migration of the classic Jeep toward providing a bit more cabin space for passengers.
At the recent media introduction for the all-new 2018 Jeep Wrangler, we had the opportunity to take a spin in the very last CJ-7 ever built, from 1986, and we're prepared to fill you in on the nature of Jeeps from the time of Stranger Things.
1. Disco-tastic period stripes.
The mint-perfect 1986 Jeep CJ-7 Renegade we drove highlighted its bright red paint with eye-catching yellow and orange stripes that ensure no one will fail to notice when this 4×4 passes by. And while stealth was the goal of olive drab Army Jeeps, most civilian Jeep drivers want to be noticed.
2. Smoke 'em if you got 'em.
Chief Hopper drives a Chevrolet Blazer, but if he jumps in the CJ-7, he's all set to fire up his unfiltered Camels, thanks to the prominently located cigarette lighter that was a must-have feature back in the '80s.
3. No speeding tickets.
The '86 CJ's speedometer was limited to 85 by law at the time. The Jeep wouldn't have gone much faster than that anyway, between the limitations of its 112-horsepower 4.2-liter inline six-cylinder engine and the handling characteristics of its leaf-sprung solid Dana Model 30 front axle.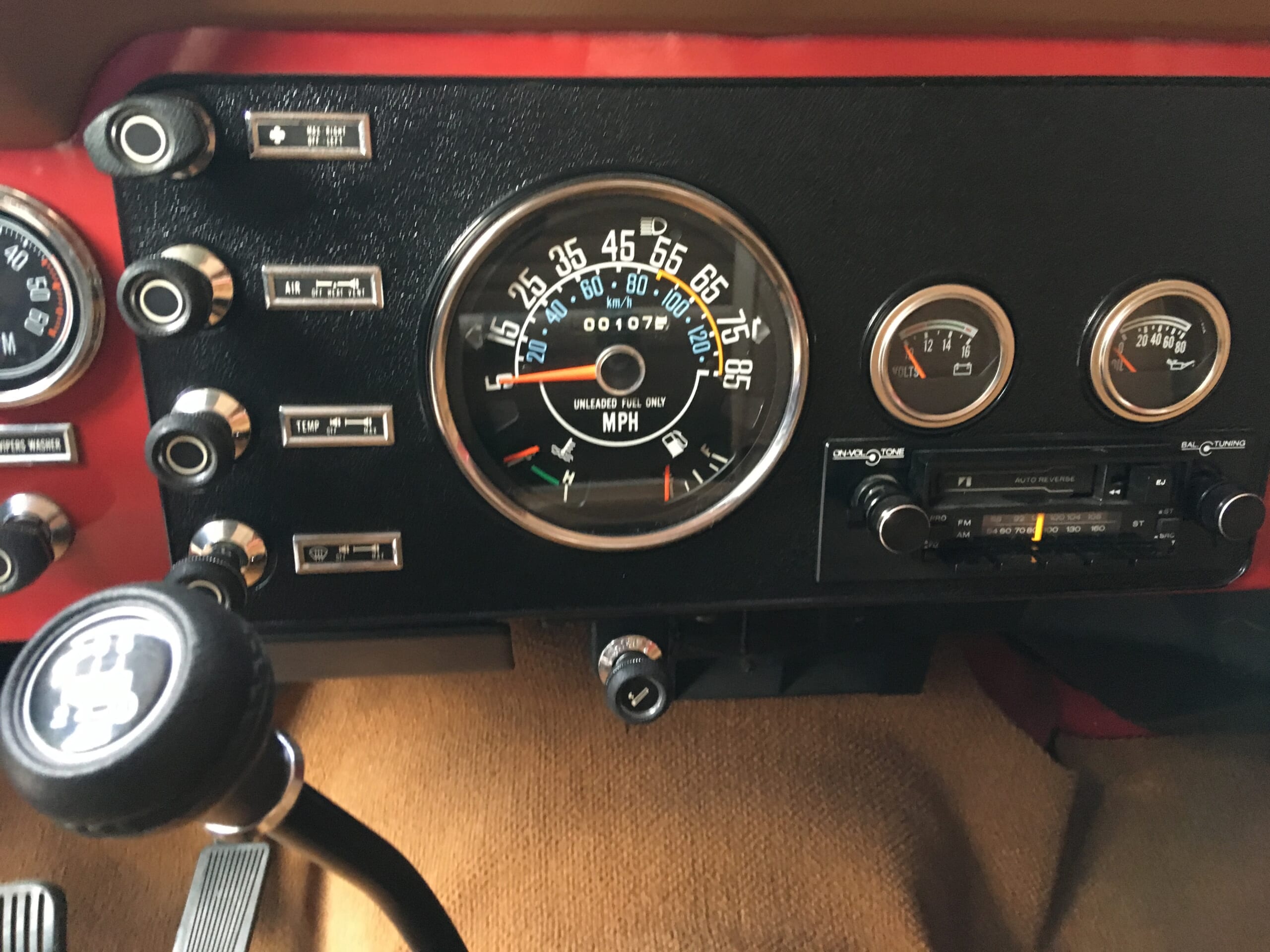 The four-speed manual transmission has the light movement and long throws typical of the time which makes it easy to drive, though you'll never mistake the CJ-7 for a sports car. One reason Jeep created the CJ-7 was to make space for an available three-speed automatic transmission that wouldn't fit in the CJ-5.
4. Auto-reverse.
The CJ-7 features a period-correct factory-installed auto-reversing cassette deck. No, "auto-reverse" doesn't refer to backing the Jeep up. For retro fans snapping up the Guardians of the Galaxy soundtrack on Peter Quill-approved audio cassettes, auto-reverse lets the tape deck play side one of the tape than automatically reverse and play side two by running backward without having to eject the tape and flip it over! Serious tech, 1986-style.
5. American Motors Corporation.
Does it get more American than a Jeep made by American Motors? That was Jeep's parent brand before Chrysler Corporation bought AMC. The purchase gave Jeep greater financial resources and technical capability, but took away the all-American name and its cool red, white and blue badge.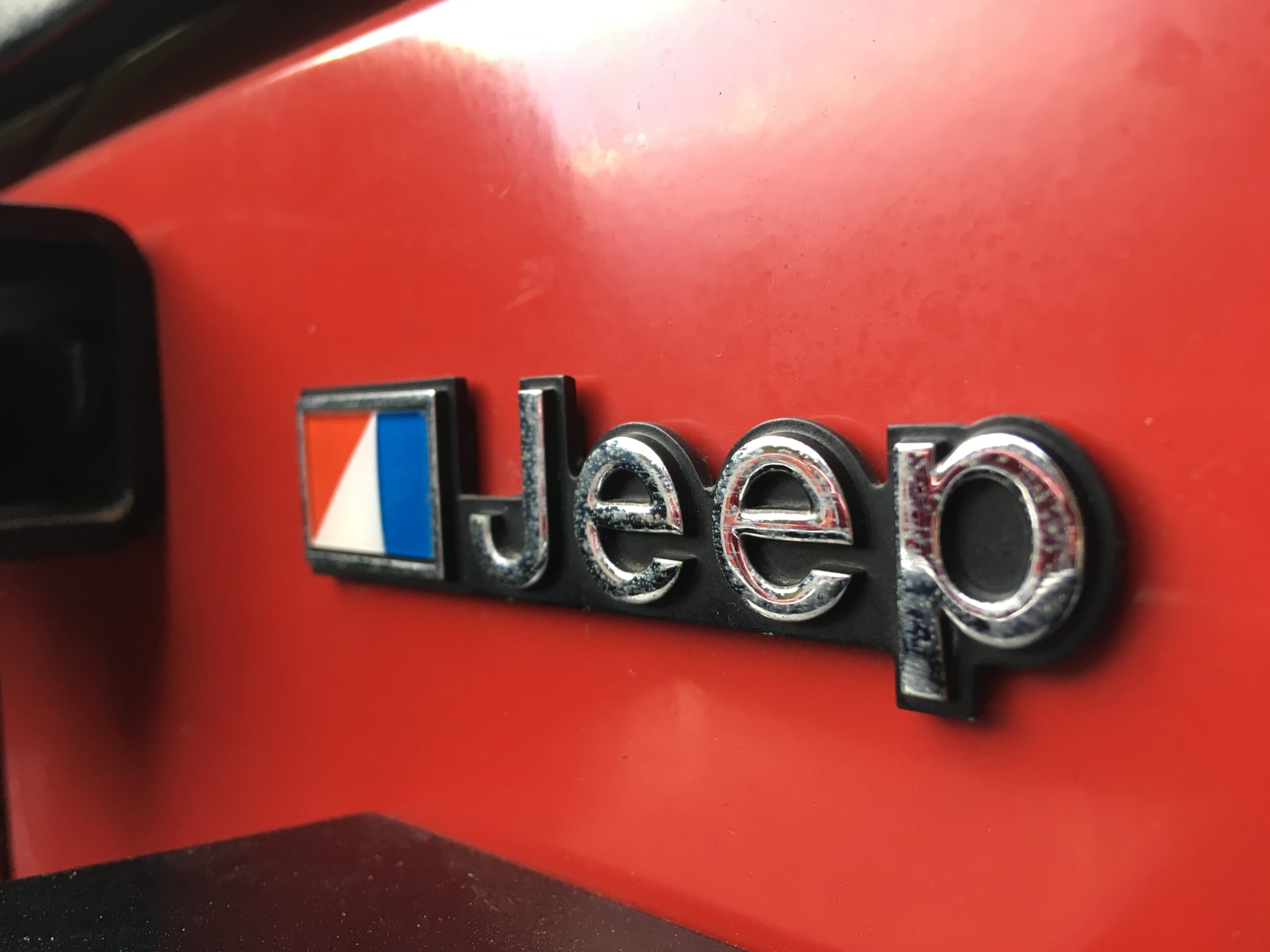 We loved our time behind the thin, plastic-rimmed steering wheel, with its light, over-boosted power assist and the slightly wheezy throttle response typical of emission-controlled carbureted engines of that time.
It confirmed for us that today's Jeep Wrangler has as strong a connection to the throwback '80s as Stranger Things.