This Classic Lamborghini Miura, AKA the World's First Supercar, Could Be Yours
Mamma mia.
A rare example of the legendary Lamborghini Miura, considered by many auto aficionados to be the world's first supercar, is going up for sale. 
Auxietre & Schmidt—the same vintage vehicle dealer currently selling this 1966 Ferrari 275 GTS—is listing a coveted 1968 Lamborghini Miura P400, chassis number 3420. One of just 474 Miuras of its kind, this old-school classic has a provenance befitting its lofty stature.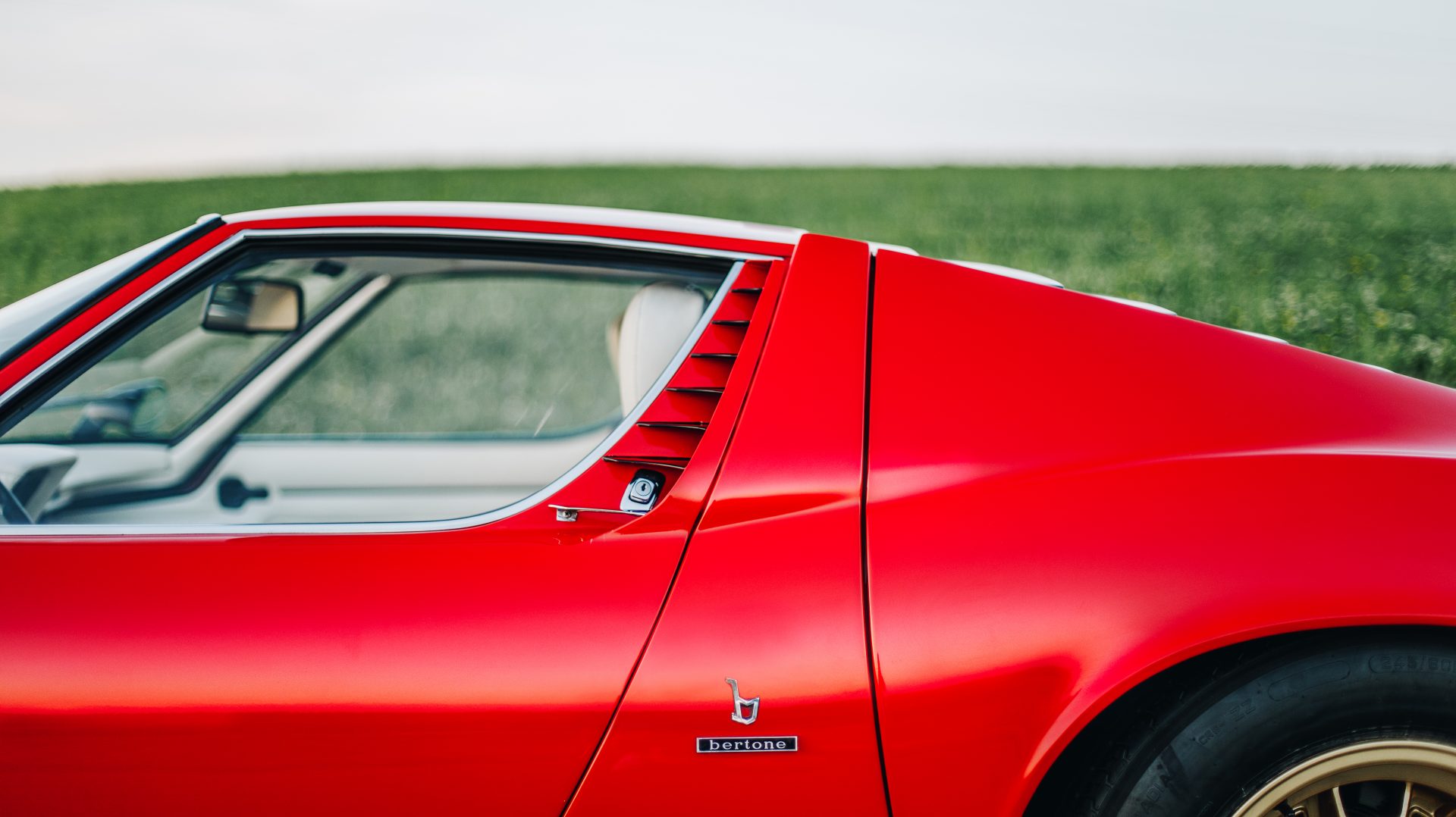 It rolled out of Sant'Agata Bolognese with a white paint coat and a mustard interior before passing through Switzerland, Germany and Tokyo, where it entered the Tokyo's world-famous Matsuda collection in the late 1980s. 
In the early 1990s and 2000s, chassis 3420 left Japan, went through a number of private hands, and received its current Rosso Miura Acrilico red exterior finish and white interior. Its current owner had further service work done at Lamborghini specialists P3 Automobiles in Cannes and Formula GT in Munich. 
This Miura shows just 19,832 kilometers (12,323 miles) on the odometer and is presented with detailed records from the last 25 years. Its 350-horsepower 3.9-liter V12, five-speed manual transmission and other mechanical components are all original and in ready-to-drive condition. 
Contact Auxietre & Schmidt to make an inquiry, but just make sure you've got at least $1,000,000 on hand to spend on this exquisitely rare, vintage beauty, according to Hagerty.