The Land Rover Defender Is Back With Classic Styling and a Killer 400-HP V8
This old-school off-roader hits 60 in just 5.6 seconds.
Land Rover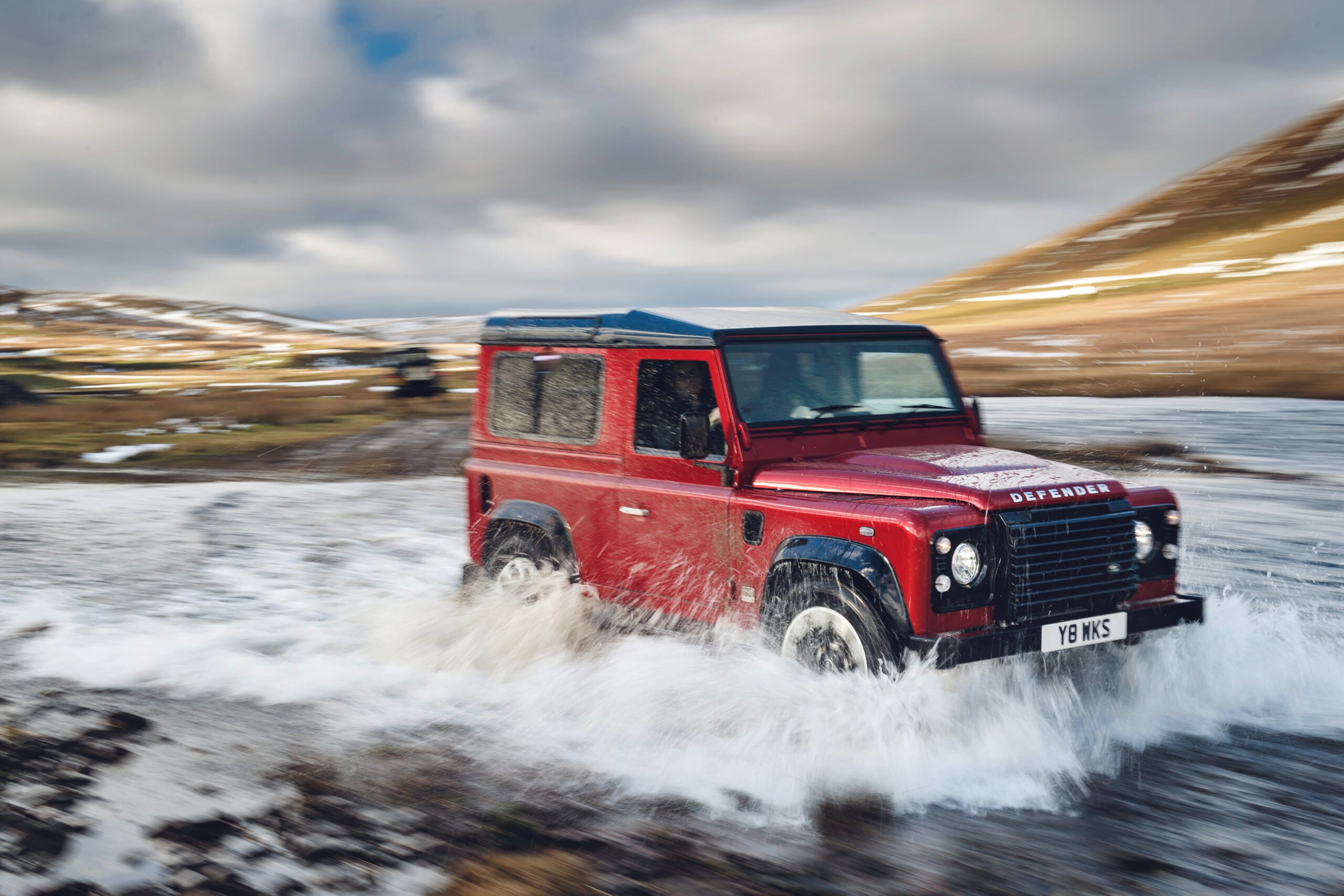 Yes, we've told you that the classic Land Rover Defender is dead. But it turns out it is only mostly dead. Which means partly alive, thanks to Land Rover Classics, the company's restoration division.
Land Rover will build as many as 150 Defenders, equipped with 400-horsepower 5.0-liter V8 engines that will accelerate the old off-roaders to 60 mph in just 5.6 seconds and to a top speed of 106 mph. 
No one wants to go more than 106 mph in a Land Rover Defender. U.S.-spec Defenders used to employ a 182-horsepower 3.9-liter V8, by comparison.
This 70th anniversary special edition also features an eight-speed ZF automatic transmission with sport mode, upgraded brakes, springs, shocks and anti-roll bars), plus exclusive 18-inch diamond-turned Sawtooth aluminum wheels with 265/65 R18 all-terrain tires
These beauties start out as existing Defenders that have fewer than 20,000 miles and were built between 2012 and 2016 before the Land Rover Classics wizards apply their craftsmanship.
The anniversary edition V8 Defender come in right standard body colors (two of which are satin finishes) contrasting with a Santorini Black roof, wheel arches and front grille. Buyers will love the jewelry added—machined aluminum door handles, fuel filler cap and Defender hood lettering. And the nighttime appearance is modernized with a lighting upgrade including bi-LED headlamps.
The cabin is similarly modernized, thanks to Windsor Leather interior trim on the dashboard, door panels, headlining and Recaro sports seats, with Land Rover Classic's own Classic Infotainment System is also fitted for audio and navigation.
The price in Britain and the Middle East starts at the equivalent of $208,000. Residents of European countries can import theirs on an individual basis. For American drivers, the Defender may in fact be all dead. Unless you can find the vehicular version of Miracle Max.