This Customized '64 Lincoln Continental Convertible Is the Definition of Retro Cool
We can't stop staring.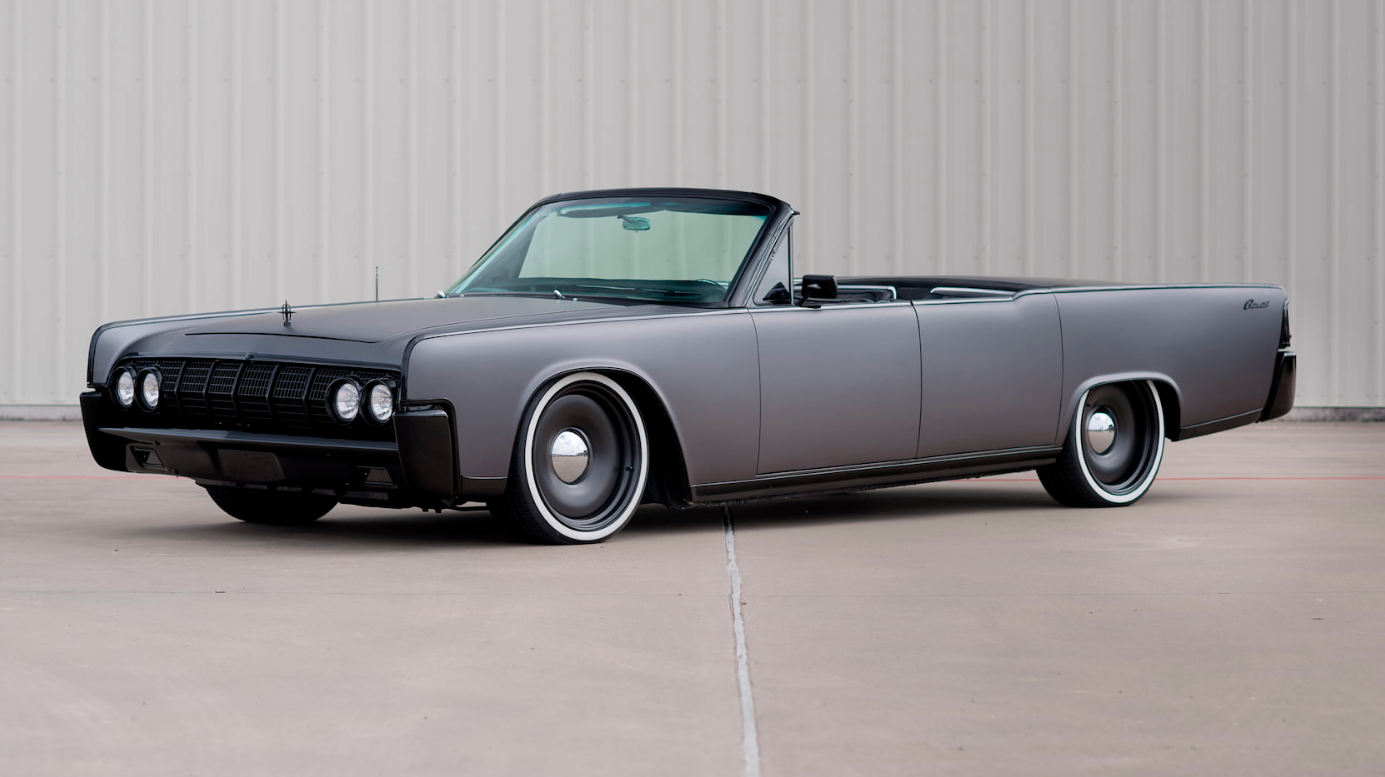 When designer Elwood Engel sketched the classic 1961 Lincoln Continental, it was perhaps the most radically styled American car, with no hint of the baroque flourishes and fins for which the 1959 Cadillac stands as the prime example.
Lincoln carried this stunning achievement nearly unchanged throughout the sixties, so this 1964 convertible retains the lines of the 1961 original. However, Engel could probably not have imagined that one day someone would customize one of his Continentals to strip it to the most elemental lines, underscoring the car's fundamental beauty.
That's the case with this custom Lincoln at Mecum's Houston auction. The car's original chrome and the 20-inch steel wheels are all painted in gloss black, with the tiny lug nut covers and the headlights the only bright bits on its exterior. The matte gray paint (actually a vinyl wrap) also helps absorb light, leaving us to marvel at the rightness of the Continental's minimalist design.
The old-school 430 cubic-inch Lincoln big block still lives under the hood, but it is dressed in hot rod parts like the Edelbrock 4-barrel carburetor for extra power.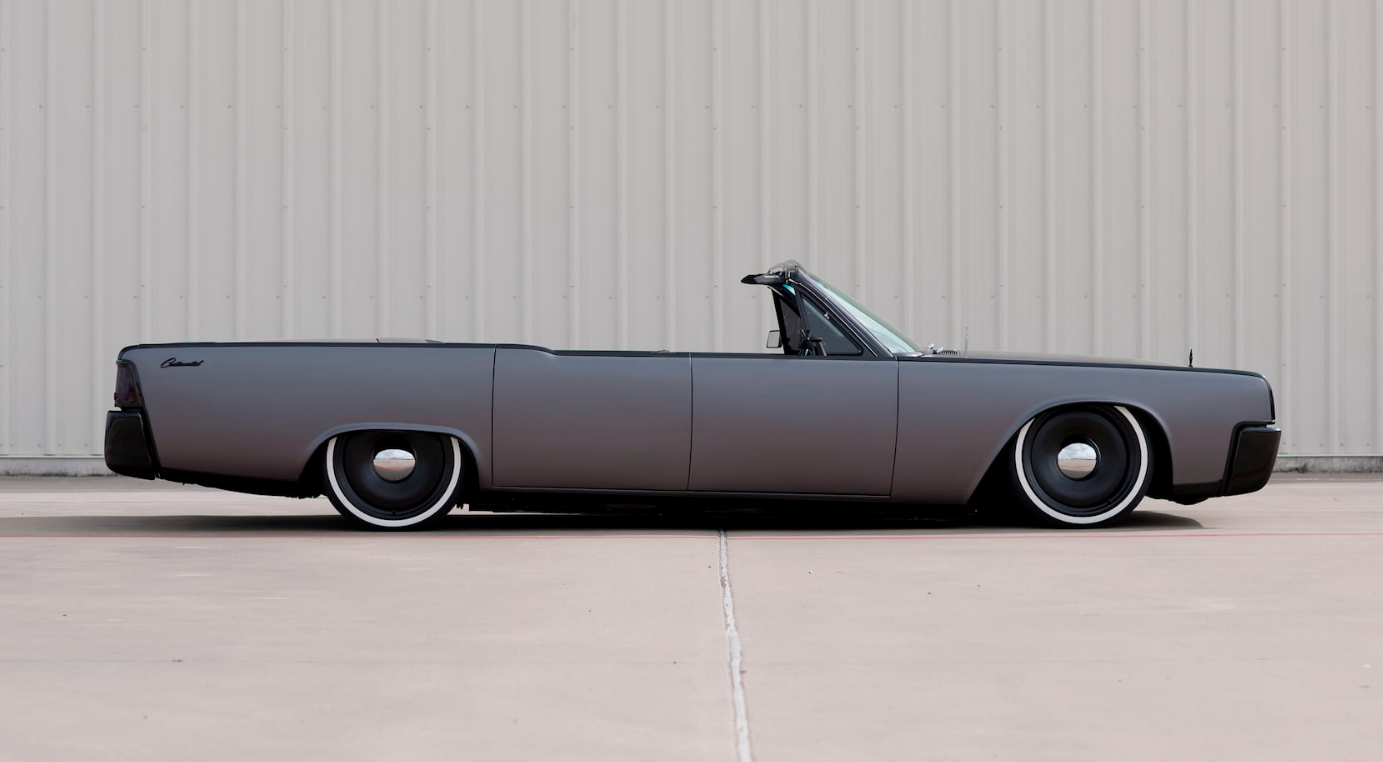 The AccuAir programmable air ride suspension lets the Continental skim the pavement at low altitude at low speeds, and rise to a more practical height out on the road.
This custom machines looks in line with the tastes of CHIPS actor/writer/director Dax Shepard, who has a customized hardtop Continental.
" tml-render-layout="inline
This generation Continental also achieved a dark infamy when one had the misfortune to carry President Kennedy the day he met his doom in Dallas.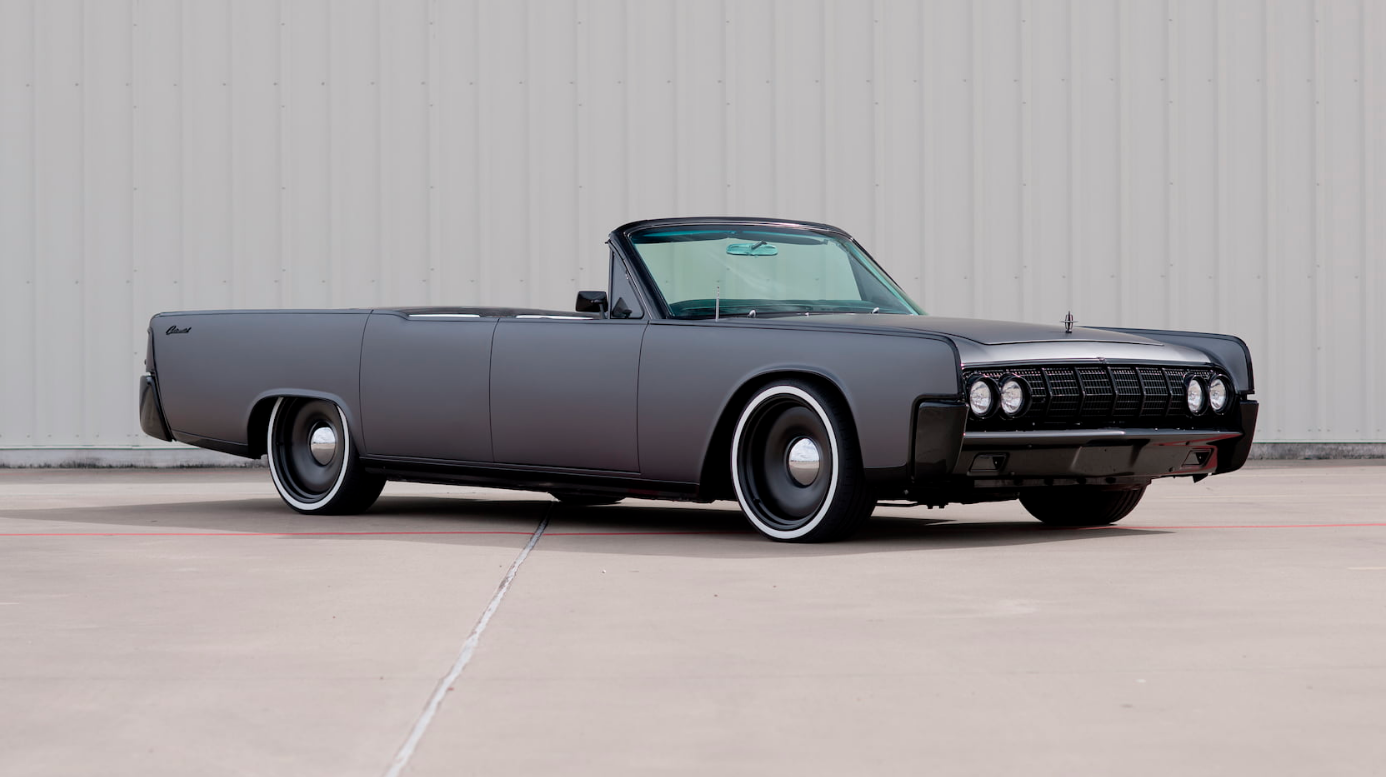 But today we can just soak in the perfection of this stripped-down, blacked out Continental beauty.