This Classic Mercedes-Benz Roadster Can Be Yours
A rare vintage Mercedes coveted by collectors.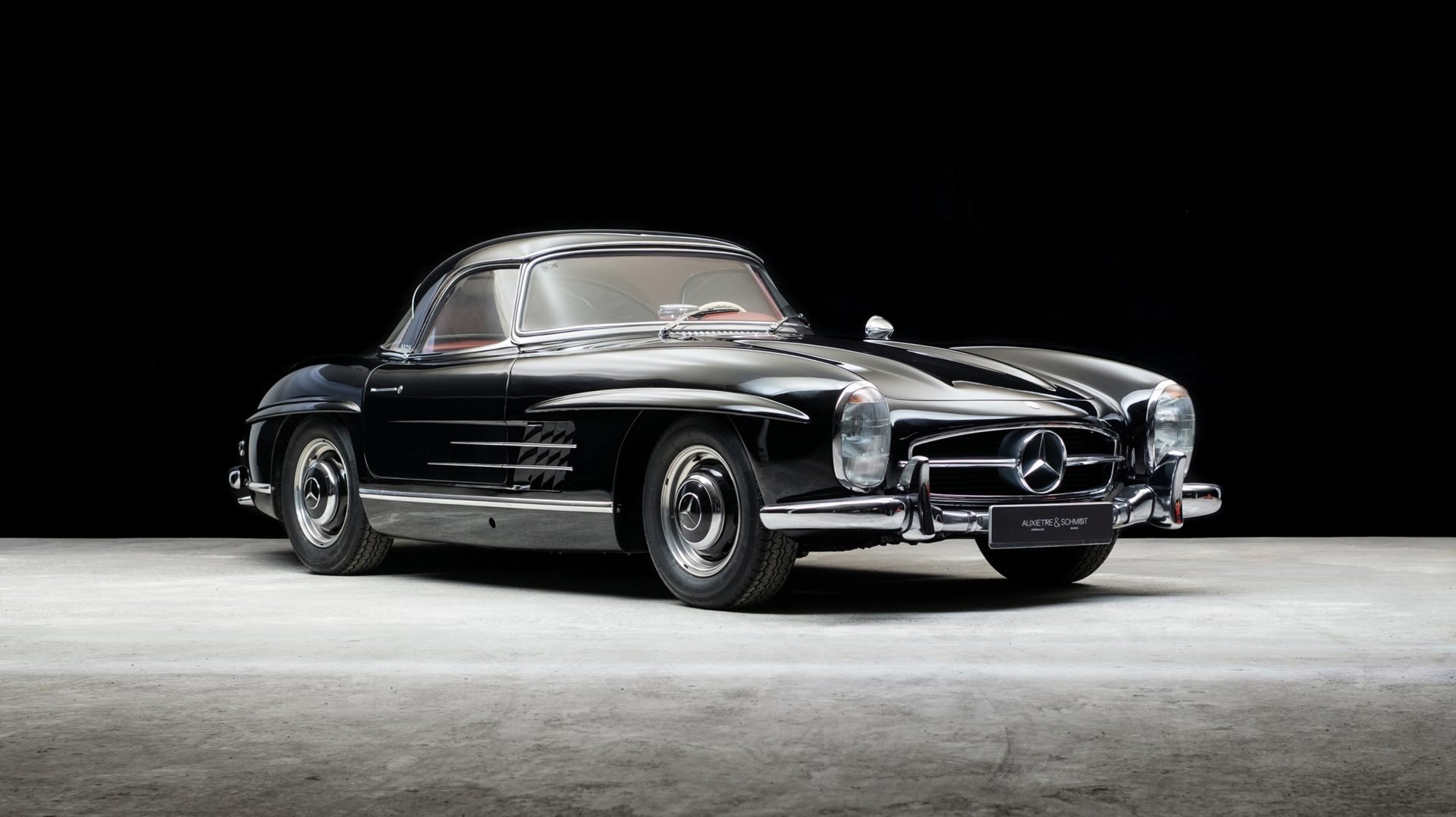 Most classic car fans are already familiar with the Mercedes-Benz 300 SL coupe famed for its iconic gullwing doors, and now Auxietre & Schmidt is offering an example of its nearly-as-rare roadster successor. 
After the luxury German automaker concluded a run of 1,400 Mercedes-Benz 300SL hard-tops based on the W198 I-gen platform in 1957,  the W198 II-gen soft-tops entered production until 1963. The Versailles-based dealer listing this 1962 model—one of just 1,858 ever made—notes that Road & Track tested 300 SL way back in 1958 to great acclaim.
Its four speed manual transmission and 2.9-liter straight-six, which was canted at a 45 degree angle to allow for more aerodynamic styling, launched the vehicle to 60 mph in seven seconds flat—a full four-tenths of a second quicker than expected. Top speed was estimated to be 140 mph. 
What's especially notable is that this particular 300 SL has been appraised by an expert as one of the best completely original examples in existence with all factory finishes, in and out.
Regarding provenance, this vehicle was first purchased new in 1962 by a Pan Am airline pilot before it was sold to another Pan Am colleague in 1970. A third owner kept it for 30 years before it was snapped up by the current owner.
As with other vintage exotics from Auxietre & Schmidt (like this gorgeous Lambo Miura) you'll need to reach out here to find out a price. Fair warning: Hagerty currently has an average estimated value of $1.25 million assigned to the 1962 Mercedes-Benz 300SL.