The Classified Moto XV920 Is The Ultimate Custom Yamaha
Turning Japanese never looked so good.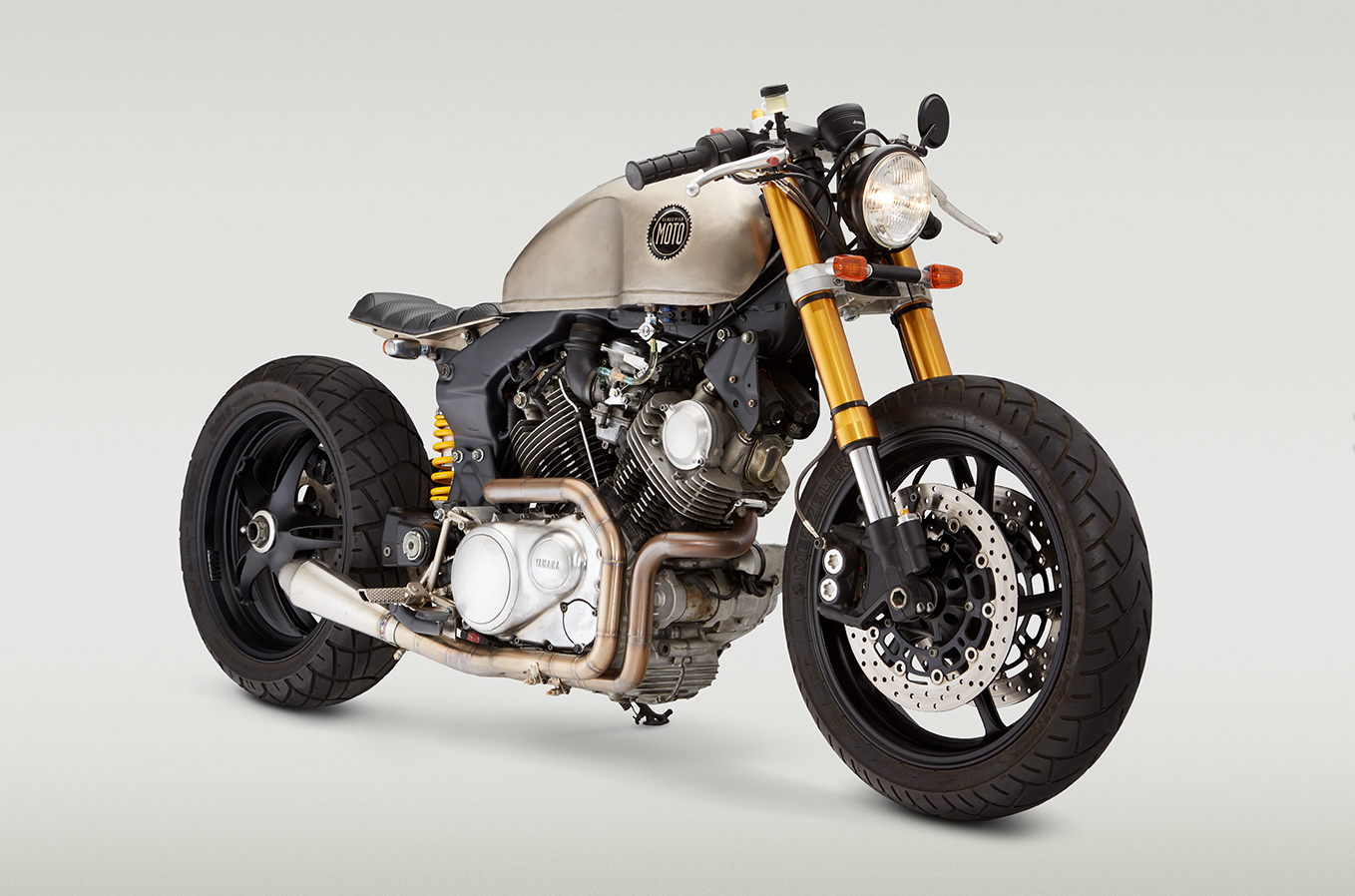 During an age in which it seemed like a tidal wave of would-be choppers could swamp motorcycle showrooms, Yamaha took a chance in 1981 by repurposing one of those new cruiser-centric V-twin engines for something a little different. It was the Virago XV920R, a bike built with Ducati, Moto Guzzi and BMW in mind rather than Harley-Davidson.
As a cult hit, it was a popular failure, but motorcycle cognoscenti fondly remember Yamaha's bold move, and the cafe racer gurus at Richmond, Virginia's Classified Moto decided to give this tall and ungainly 1982 Virago the treatment it deserved from the beginning.
Classified Moto founder John Ryland replaced the skinny wheels and spindly forks with suitably tasty contemporary hardware from a 2012 Yamaha YZF-R6 sport bike. Customer Camilo Saiz requested a single-sided swingarm rear suspension, and Classified was able to graft on the rear end of a Ducati Multistrada 1000DS to provide it.
The gas tank is a nickel-plated item borrowed from a Benelli Mojave 360, with some custom tweaks, an integrated switch panel and brass stripe down the middle adds some art deco flair to the already unique ride.
When it comes to beautiful custom Yamahas, it'll be hard to top this two-wheeled wonder.